A successful cloud security and infrastructure overhaul delivers cost savings, enhanced security, and improved productivity for a leading healthcare group.
Our client, a leading healthcare group, partnered with Kocho to undergo a comprehensive cloud security and infrastructure overhaul. This was triggered by a divestiture and separation of IT infrastructure from their parent company.
The challenge was to build a healthy and well-protected environment that would serve as the foundation for their digital transformation.
We provided a tailored solution leveraging Microsoft Azure, resulting in infrastructure consolidation, cost savings, enhanced security for cloud applications, and improved productivity.
Overcoming obstacles, embracing innovation: A paradigm shift in healthcare infrastructure
Our client was undergoing a divestiture from their parent company and, as part of this process, they needed to completely separate their IT infrastructure.
They took advantage of this opportunity to establish a highly secure, cloud-first infrastructure that would provide a platform for long-term growth.
They aimed to enable digital transformation while consolidating their infrastructure, improving security, and optimising productivity.
However, the challenge lay in migrating numerous applications and services from various providers, ensuring robust security measures, and aligning with industry standards.
Discovering the power of Azure: A partnership that redefines possibilities
The client became aware of our solution through a referral from their private equity partner, due to our expertise as a Microsoft partner.
They considered other providers but selected us based on our proven track record and the comprehensive capabilities of the Microsoft Azure platform.
Our solution involved migrating their applications and services to Azure, implementing Azure Security and Microsoft Defender for Cloud, and deploying a Microsoft Managed Desktop infrastructure.
These measures addressed their challenges by providing consolidated and secure cloud infrastructure, simplified device management, and enhanced endpoint security.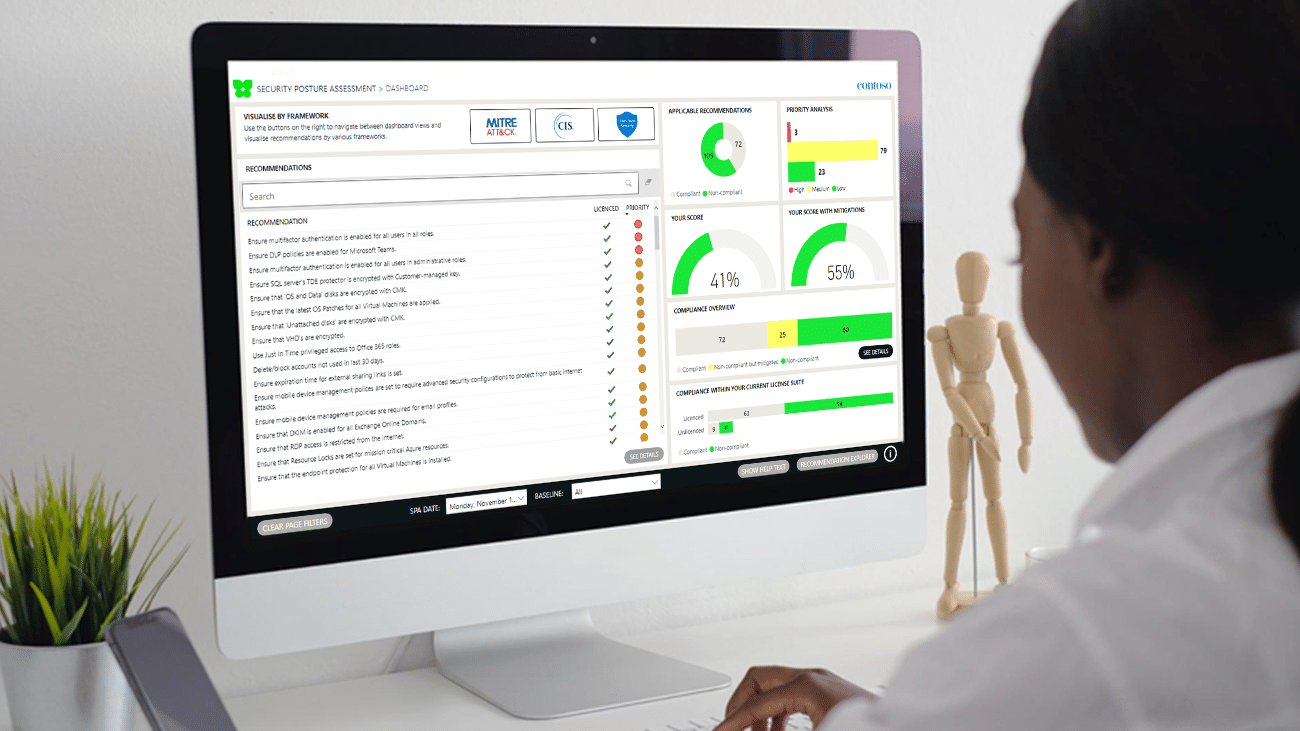 Free demo
Find out if your business is cyber safe with a Security Posture Assessment
Identify threats, reduce your risk, and build a prioritised roadmap for improvement and continued compliance.
The project allowed our client to consolidate their IT infrastructure, tighten their security, and simplify device management across their digital estate.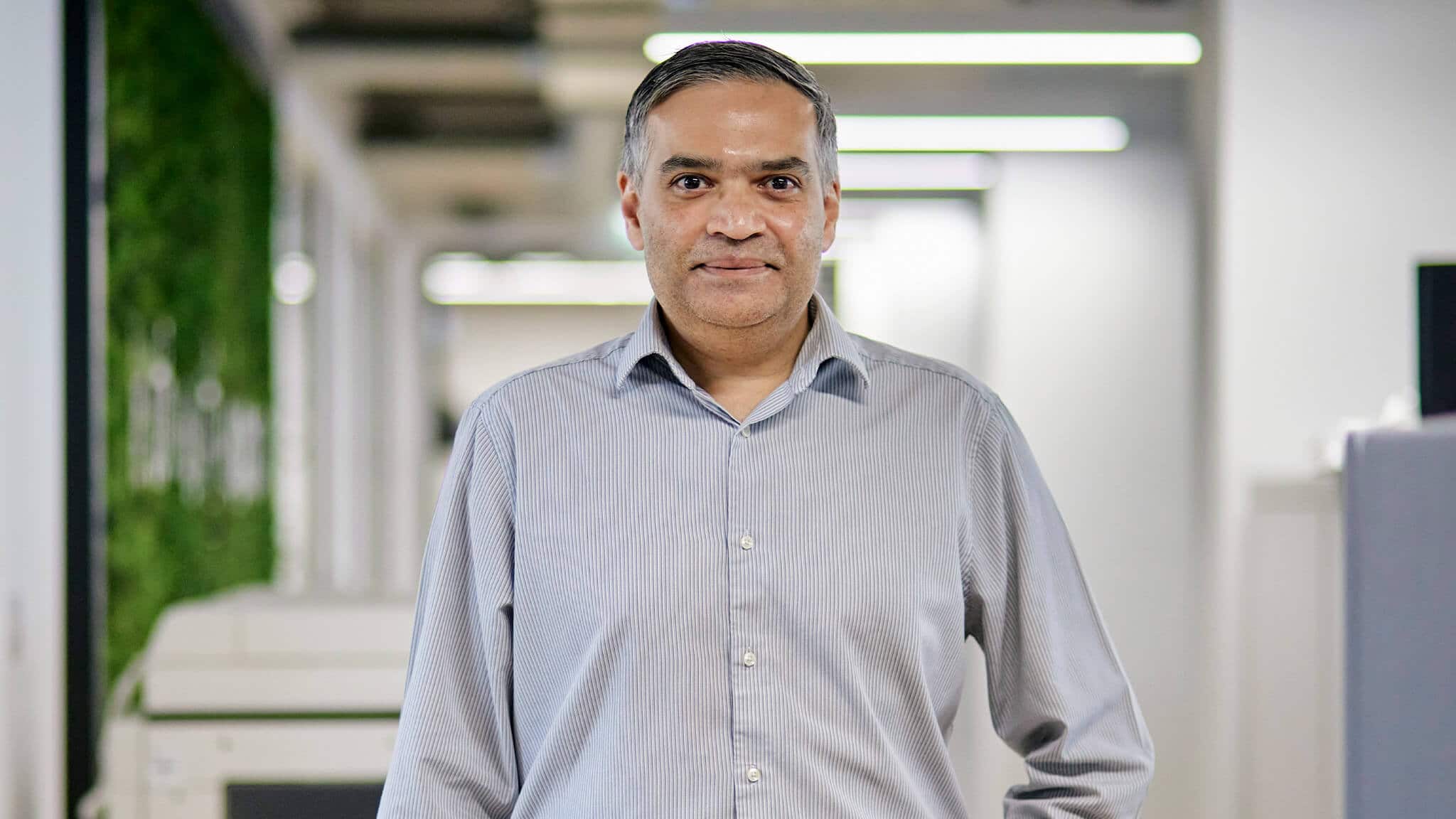 Mitesh Desai
Director of Technology and Innovation, Kocho
Navigating  cloud transformation: An epic saga of deployment success
Our client needed to migrate over 180 applications and services from various providers to Azure.  Capitalising on Azure's advanced security solutions.
Over the course of 12 months, our team worked closely with our client, deploying the following range of new technologies. This included:
Migrated from their previous identity platform to Microsoft Entra ID.
Created a new cloud infrastructure using Azure and Microsoft 365, moving away from previous cloud providers.
Implemented a Microsoft Managed Desktop solution, incorporating Windows 10, Microsoft Defender for Endpoint, and Intune, streamlining device and application management, strengthening security, and reducing costs.
Provided Managed IT Services and Managed SecOps to ensure comprehensive partnership and protection.
While the implementation introduced new challenges, such as ensuring seamless access governance and incorporating additional security controls, our team successfully navigated these obstacles.
Laying strong identity foundations
Prior to the secure cloud transformation, we focused on strengthening the foundation of our client's security infrastructure – Identity Management.
The initial stages involved migrating to Microsoft Entra ID, configuring multi-factor authentication (MFA), Conditional Access, Privileged Access Management, and other solutions to safeguard identities.
Secure cloud transformation
Once the initial identity challenges were addressed, we supported our client in migrating their entire cloud infrastructure to Azure and Microsoft 365 for hosting and enhanced security across their 180+ cloud applications.
To ensure a secure transition, we developed a robust Azure Landing Zone that included multiple virtual networks, protected by Network Security Groups, Microsoft Defender for Cloud, and WebApp gateways.
Secure and productive modern working
From an end-user device perspective, we assisted our client in implementing a Microsoft Managed Desktop solution. This encompassed Windows Defender AV, along with Microsoft Defender for Endpoint and Intune.
This transition enabled their internal IT team to simplify device management, enhance security, and reduce associated costs.
Our implementation incorporated additional security controls based on industry standards to further fortify endpoint security.
Solidifying the partnership with Managed IT Services
To deepen our partnership, we secured a 3-year Managed IT Service agreement. Providing comprehensive support for our client's entire cloud infrastructure, including Microsoft solutions.
This dedicated support involved a team of Managed Service engineers recruited specifically for their account.
Continuing to enhance security, we are collaborating with our client on future plans to replace their existing SIEM solution with a fully managed and monitored Microsoft Sentinel Solution.
This upgrade will deliver a holistic and managed security operations solution, perfectly aligned with their new Microsoft cloud infrastructure.
The strong partnership and trust with our client allowed us to hit the tight deadlines set for this rapid transformation, and deepen our bond with a specially procured managed service solution and team.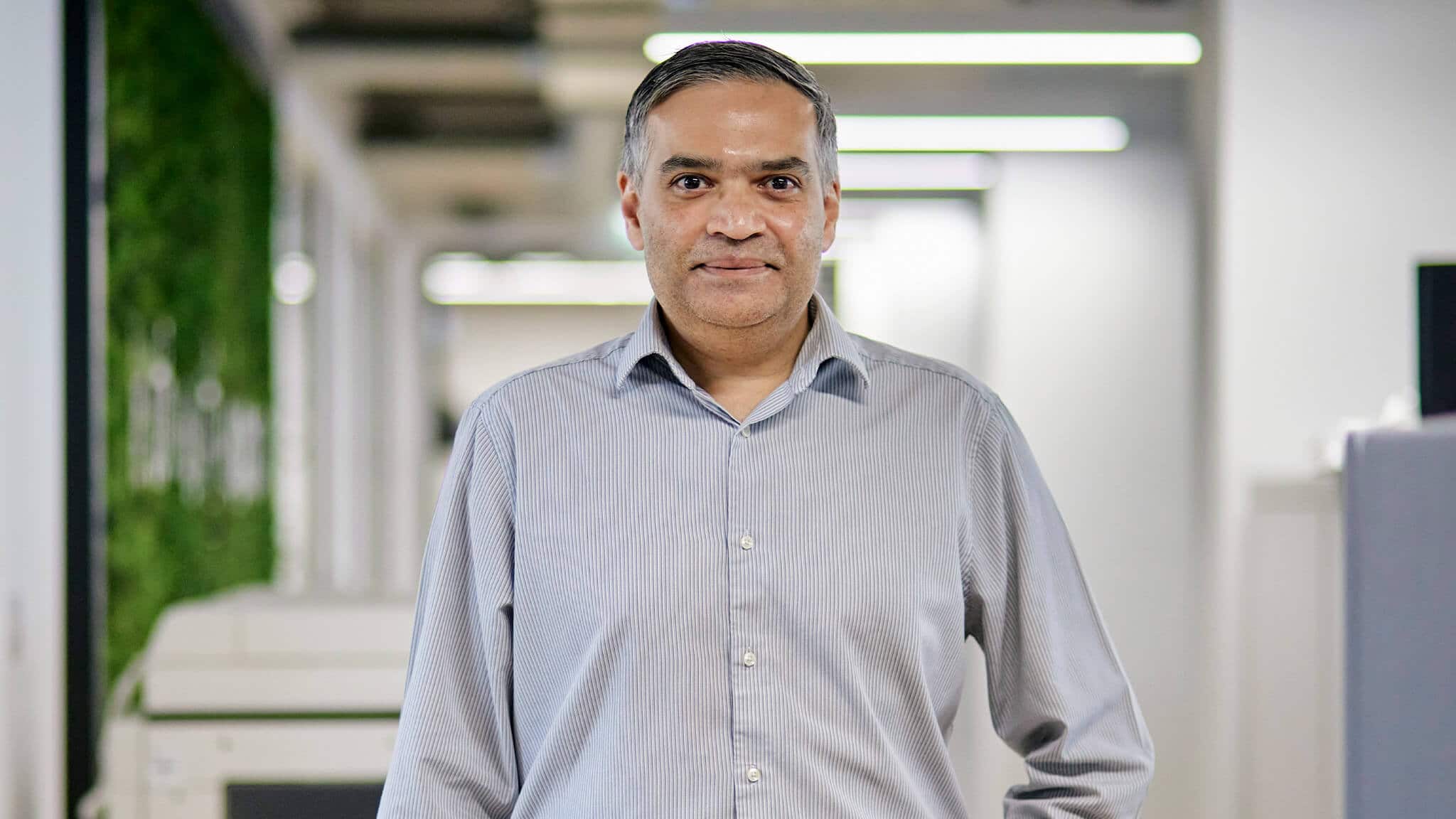 Mitesh Desai
Director of Technology and Innovation, Kocho
Unleashing the potential: A quantum leap in security, efficiency, and success
The solution enabled infrastructure consolidation, resulting in cost savings of at least £11M.
The customer achieved holistic security across their multi-cloud environment through Azure Security and Microsoft Defender for Cloud.
The deployment of the Microsoft Managed Desktop infrastructure simplified device management, reduced costs, and enhanced security.
Endpoint security was strengthened by aligning with industry standards and implementing additional security controls.
The customer benefitted from comprehensive Managed IT Services, ensuring the ongoing management, security, and compliance of their cloud infrastructure.
The successful implementation resulted in improved productivity and provided a solid foundation for their digital transformation.
The project's outcomes were both anecdotal and measurable, demonstrating the significant positive impact on the customer's business and technology outcomes.
Conclusion
Through our cloud security and infrastructure overhaul, we have revolutionised the digital landscape for our client.
Leveraging Microsoft Azure and implementing a comprehensive suite of solutions, we consolidated infrastructure, enhanced security, and maximised productivity.
The results speak volumes – substantial cost savings, robust security measures, simplified device management, and fortified endpoint security.
Want to find out more? Our team of experts would be happy to speak with you. Get in touch today!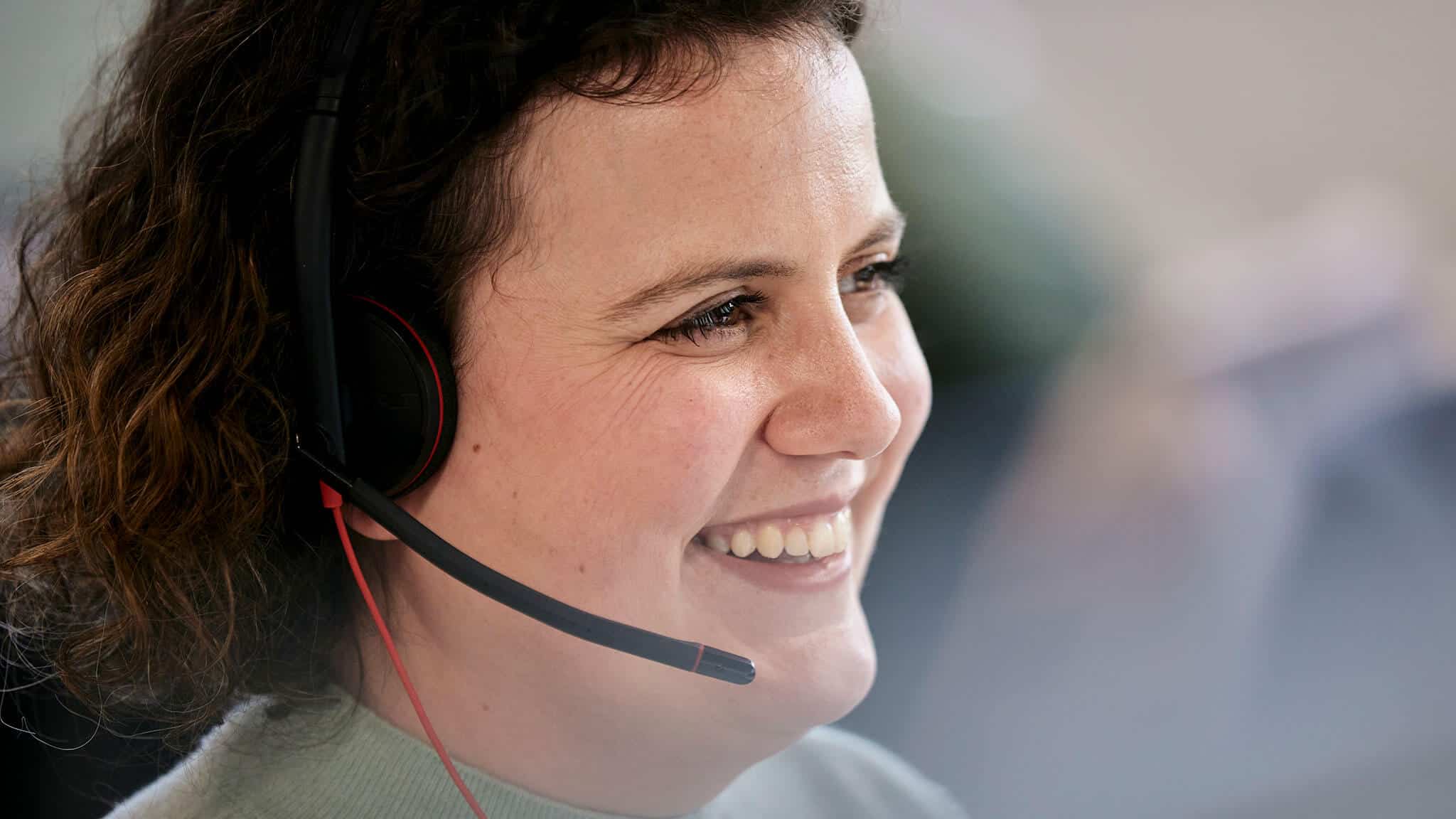 Need help?
Book a Discovery Call today – and fast-track becoming greater
A short Discovery Call is your opportunity to:
Find solutions that meet your unique challenges
Learn more about the latest technologies
Explore Microsoft licensing and funding options
Got a question? Need more information?
Our expert team can help you.