This is our path to greatness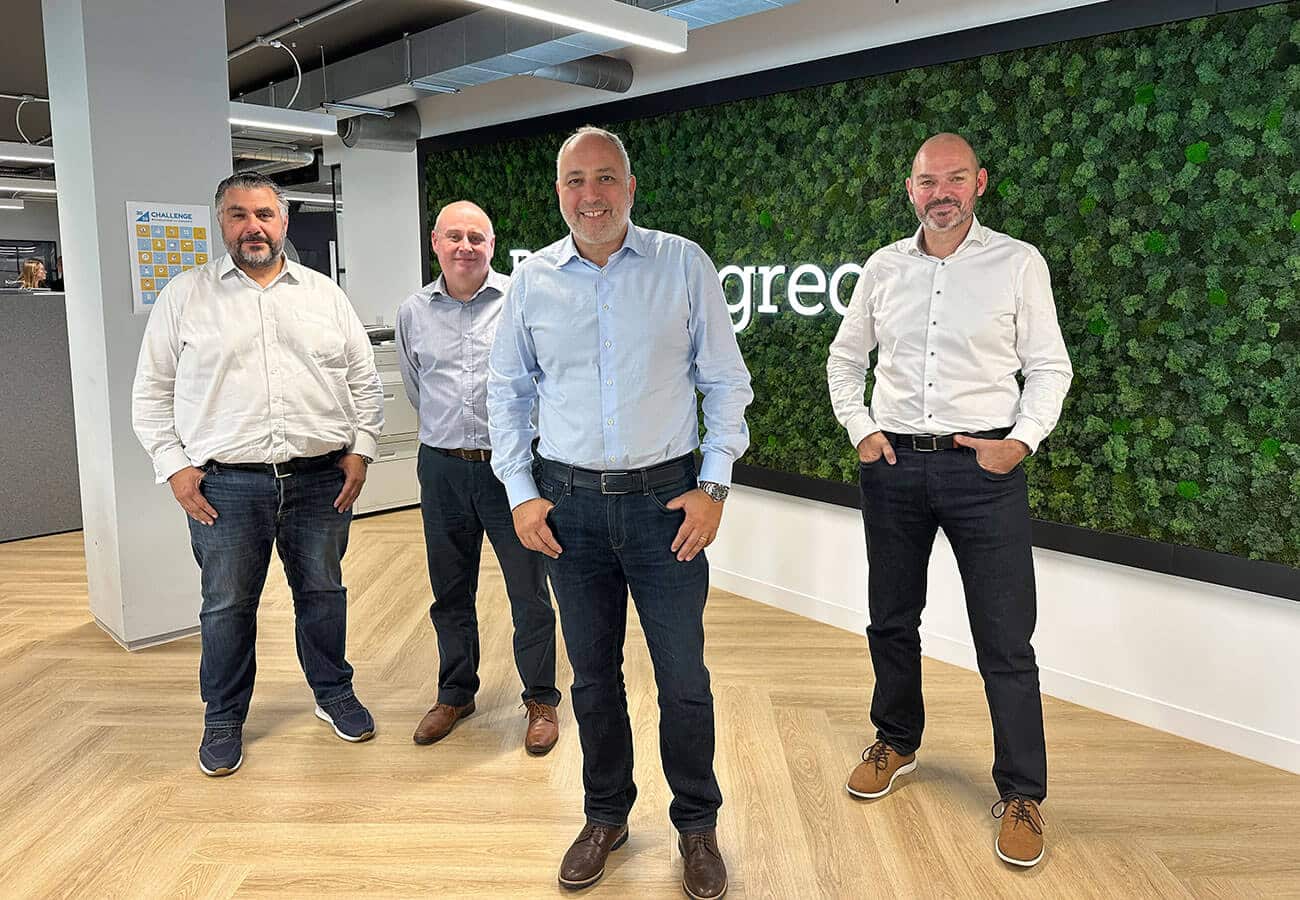 The Kocho story started when two companies with complementary services, skills, and experience joined forces.
The first, TiG Data Intelligence, was founded in 2001 and was one of the earliest adopters of cloud technology for modern organisations. Specialising in Microsoft Azure cloud transformation, managed services, and data analytics, TiG became one of the largest London-based specialist providers of cloud IT services for the financial services sector.
The second, ThirdSpace, started life in 2002 as Oxford Computer Group, a specialist identity and cyber security company. An eight-time winner of the Microsoft Partner of The Year award, ThirdSpace operated mainly within the enterprise sector, providing specialist identity and cyber security solutions to many of Europe's leading brands.
In March 2021, TiG acquired ThirdSpace, creating an advanced digital managed services provider with security at its core. The aim was to offer ambitious organisations the control to transform, grow securely, and realise their potential.
In April 2022, a new, unified brand was launched – and our transformation was complete. Kocho started our journey to help both our clients and our own people to become greater. We were joined in September 2022 by Enterprise mobility and wi-fi specialist, Mobliciti, with more acquisitions to follow.
The story of us
Our journey started in 2001, long before we became Kocho.
2001
The Internet Group launches
The Internet Group is formed as a managed services provider offering service desk and on-site support.
2002
Oxford Computer Group launches
After an eventful trip to Seattle for a Microsoft training event, Neil Coughlan, our current Chief Strategy Officer, co-founds Oxford Computer Group (OCG) – offering identity and cyber security services. That same year, the company wins its first client, University West of England.
2006
First Microsoft Identity & Security Summit
The first-ever Microsoft Identity & Security Summit is launched in partnership with Microsoft. Starting with sixty attendees, the event now hosts more than 250 delegates each year – and welcomes major figures from Microsoft and beyond.
2008
Oxford Computer Group win Microsoft Security Partner of the Year
This coveted win paves the way for future wins in 2013, 2014, 2015 and 2018 (we also won Partner of The Year as Oxford Computer Training in 1991, 1993 and 2000, which bringing the total number of wins to eight).
2013
The Internet Group is acquired
Tech entrepreneur and current CEO, Des Lekerman joins forces with George Georgiou, our COO, to acquire The Internet Group. The company employs 70 people and provides IT services to over 100 mid-sized business customers globally.
2014
The Internet Group rebrands to TiG Data Intelligence
The rebrand reflects the company's ambition to become one of the UK's leading managed service providers, offering cloud transformation and data analytics.
2014
Oxford Computer Group expands to Wales
After making the transition from Microsoft's identity expert to Microsoft's go-to security partner, OCG opens a new office in South Wales. It's home to the company's managed services and support facility – and creates 30 new jobs in the area.
To stay ahead of trends, OCG moves away from a perimeter-based approach to cloud and mobile, putting identity at the centre of a successful security strategy.
2016
Security takes centre stage
Forward-thinking companies who are investing in cloud and digital transformation need help. OCG builds a cyber security practice to support clients on their journey to becoming more secure and compliant.
2018
A new partnership, rebrand to ThirdSpace, and another award
OCG partners with the cyber security facility at The University of South Wales – the first of its kind in the UK.
Following the partnership, OCG rebrands to ThirdSpace, which better reflects its new positioning or providing clients with the ability to securely embrace a modern and mobile way of working.
Lastly, ThirdSpace is named Microsoft Security and Compliance Partner of The Year.
2018
Business Growth Fund invests in TiG and acquisition of netConsult
One of the world's most active growth investors, Business Growth Fund (BGF) invests in TiG. As part of TiG's new growth strategy, it makes its first acquisition – specialist financial services IT consultancy, netConsult. This doubles the size of TiG to 90 people.
2019
TiG is recognised in top 200 Global Managed Security Partners
TiG is recognised by Channel Futures MSP 501. The world's largest and most comprehensive survey ranking list in the world of IT. TiG is also listed as #14 in the top European MSPs.
2019 is a big year for TiG as it acquires MMR IT – an MSP that's supported financial services and legal services organisations for 30 years.
2021
TiG acquires ThirdSpace
In March, TiG and ThirdSpace combine to create an advanced digital services provider. Home to over 220 employees, the company now offers a comprehensive suite of cloud transformation, data analytics, managed services, identity, and cyber security services based on Microsoft technology.
2022
Kocho is born and new Cardiff office opens
TiG and ThirdSpace merge to become Kocho. We launch our new 'Become greater' ethos, which positions us as an accelerator of growth – powering organisational change through leading innovation, security, and identity expertise, combined with managed services.
2022
Expanding operations in South Africa
Kocho's expansion stretched to South Africa and the opening of new offices in Cape Town. The move further enables our DevOps and global 24/7 support capabilities, and adds new talent to meet growing demand for managed cloud and cyber security services.
2022
Kocho acquires Mobliciti
Kocho acquires award-winning mobile managed service provider and security experts, Mobliciti. Their expertise in enterprise mobility, security, and wireless connectivity solutions compliment and strengthen our existing services and capabilities.
Got a question? Need more information?
Our expert team can help you.