Business Transformation services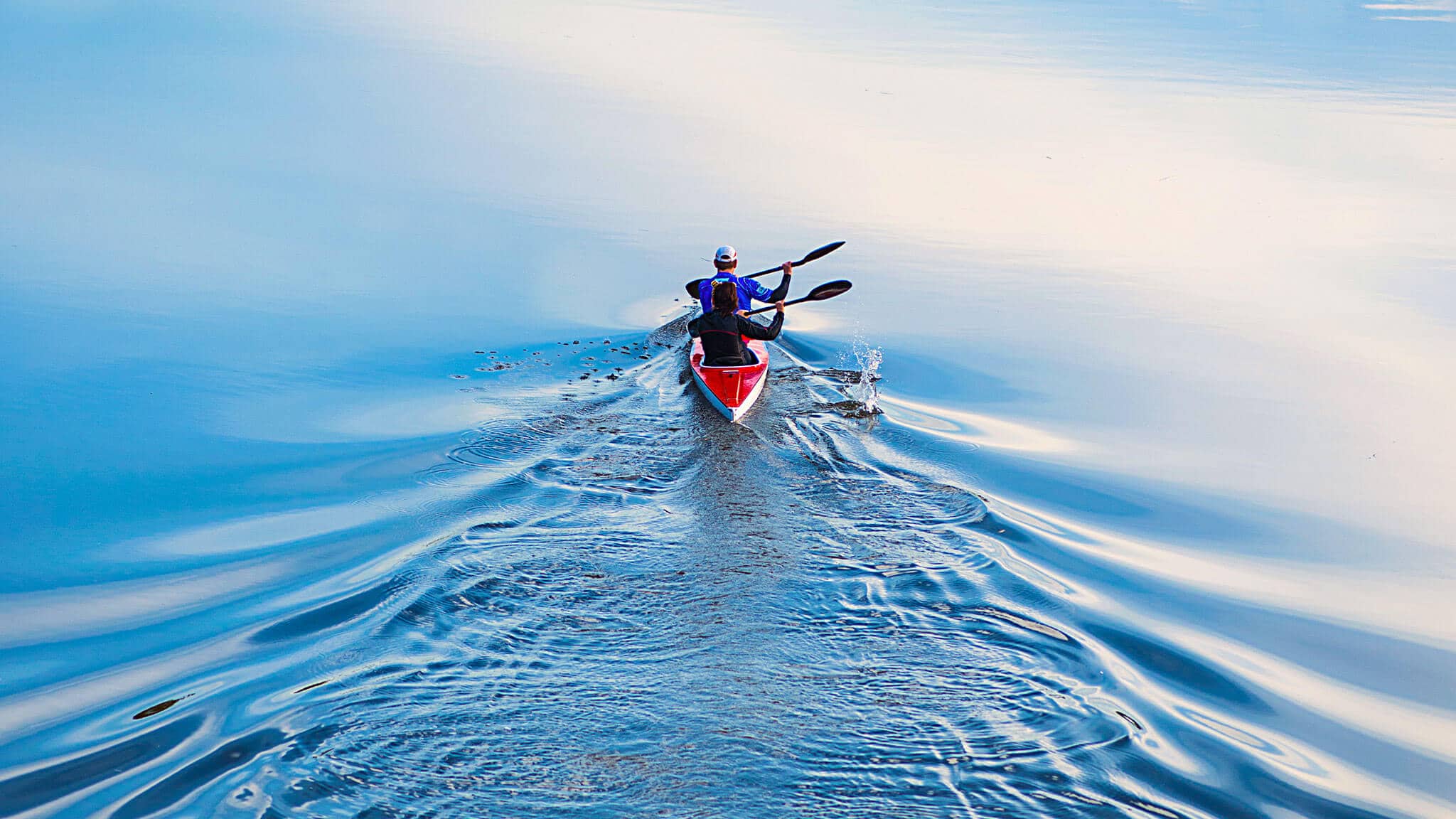 Want to feel the full benefit of your technology investment? The answer lies in prioritising people.
While advanced technology enhances security, efficiency, and customer satisfaction, your workforce is essential for unlocking its potential.
Our service places people at your initiative's core, fostering purpose and commitment.
This approach ensures profound project understanding and success from all sectors of the business.
Through this approach, we guarantee that your endeavours are not just technologically advanced, but also deeply impactful and triumphant.
You'll benefit from:
Elevated organisational security
Enhanced employee productivity
Heightened customer happiness
Fed up with failed business transformation projects?
Most people love new technology – but many hate change. Achieving true transformation is a tricky business, frequently frustrated by common pitfalls.
Strategic disconnect
Projects are shaped by strategy alone – there's little consideration of end user needs.
Skills gap
You don't have the capacity inhouse to deliver, support, and enable change.
Poor buy-in
The overall business value isn't clear, so there's no support from influential stakeholders.
Commitment
Users fear the change, feel unsupported, and aren't getting answers to 'what's in it for me?'.
Questions?
Our experts are here to help. Start your journey to a great technology project.
We're here to help you transform your business. Get in touch today to find out how.
Our Business Transformation services:
Identify and remove blockers
Gain buy-in and support from users
Deliver a successful ROI
Initiatives with excellent change management are 6x more likely to meet objectives than those with poor change management.
Prosci, 'Why Change Management'
Make your organisation a change champion
As an award-winning Microsoft partner with a reputation for helping clients adopt a broad range of Microsoft 365 solutions, Kocho is ideally placed to help you achieve your transformation goals.
Effective planning
Understand the impact for users, identify blockers, and allocate appropriate resources.
Senior-level support
Gain buy-in from key stakeholders, with senior-level sponsorship helping to overcome resistance.
Educated users
Easily communicate new ways of working, with ongoing training and support facilities.
Full ROI
Ensure your project delivers overall business improvement – not just IT improvement.
Companies with effective Change Management practices are 3.5 times more likely to outperform industry peers.
Want to gain a competitive advantage?
Chart a roadmap to successful change
Our Business Transformation Services put people at the centre of your project – optimising processes, driving efficiencies, and improving automation so you can deliver real business value.
Our services take care of:
[Kocho has] greatly increased the pace at which we've been able to adopt new technologies, both in terms of deployment and business transformation services.
Jonathan James
Security Officer, Welsh Water
Ready to become greater?
Case studies
Who we've helped

Transforming a leading medical imaging service provider with Microsoft Cloud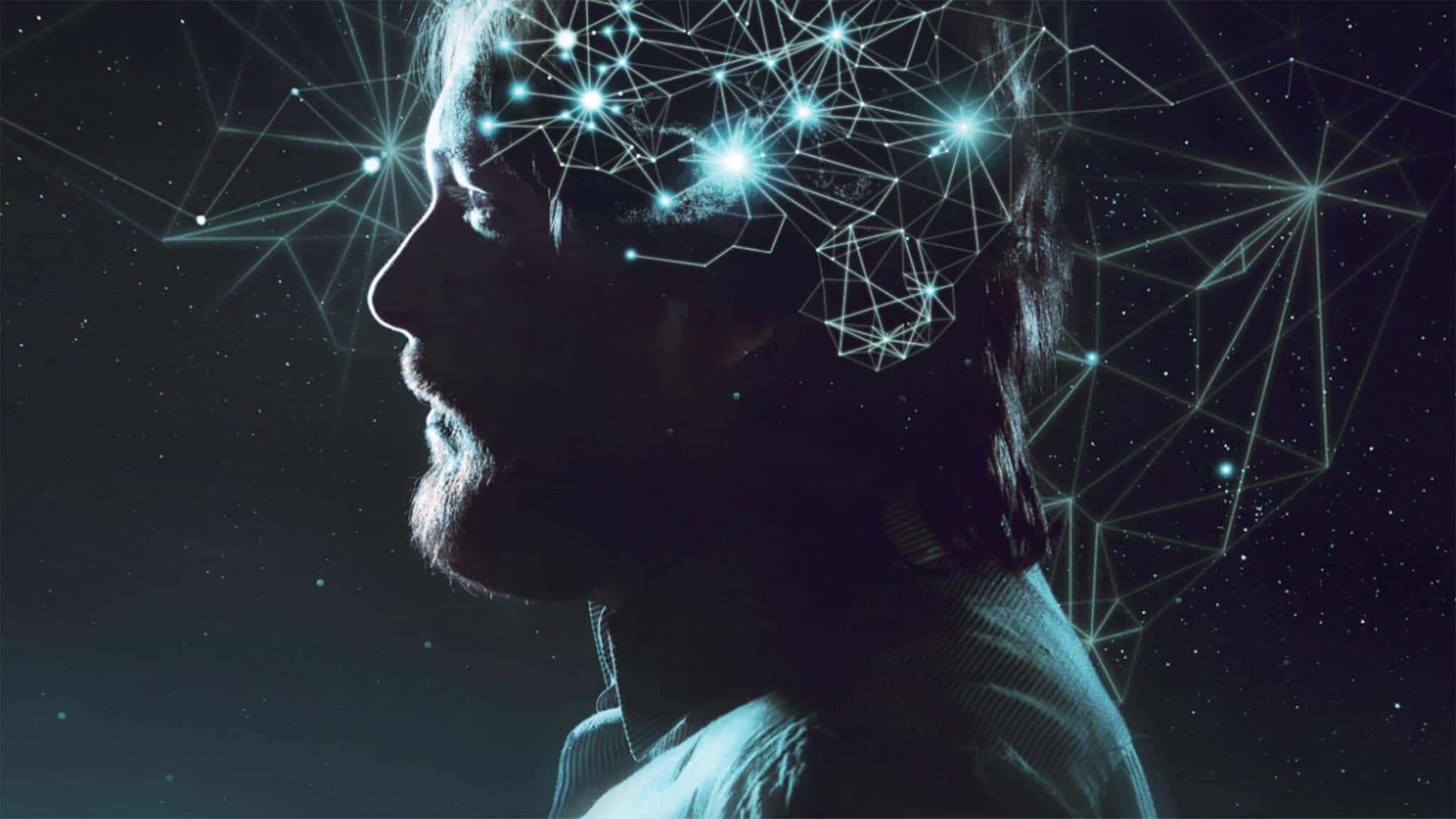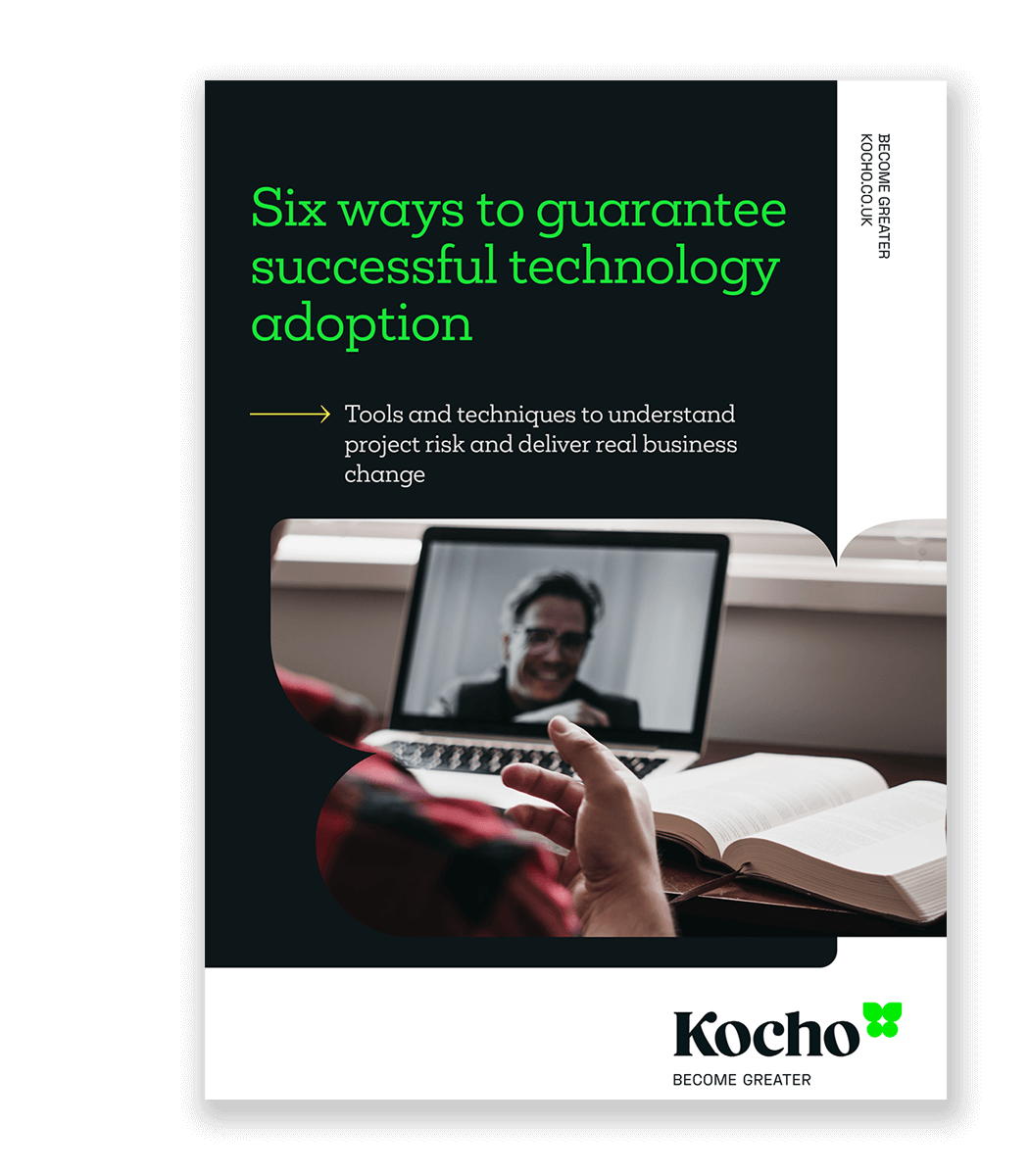 Grab your copy!
6 ways to guarantee successful technology adoption
Half of all technology projects fail to deliver. What can you do to ensure success?
Grab your free guide today and gain:
Tools and techniques to reduce risk and deliver ROI
A clear framework to mitigate typical causes of failure
Got a question? Need more information?
Our expert team can help you.