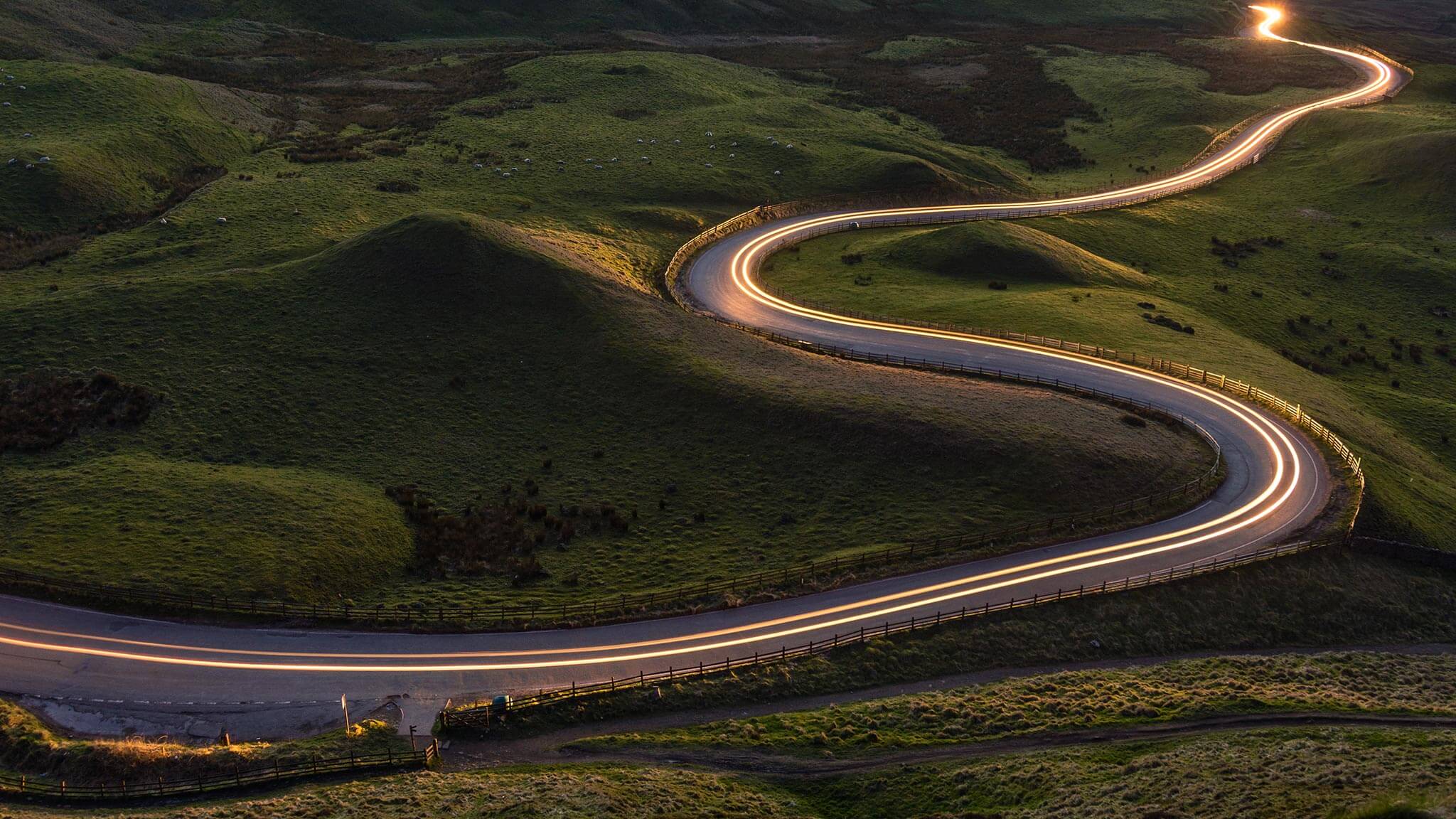 In-house vs. outsourced security operations: Which is right for you?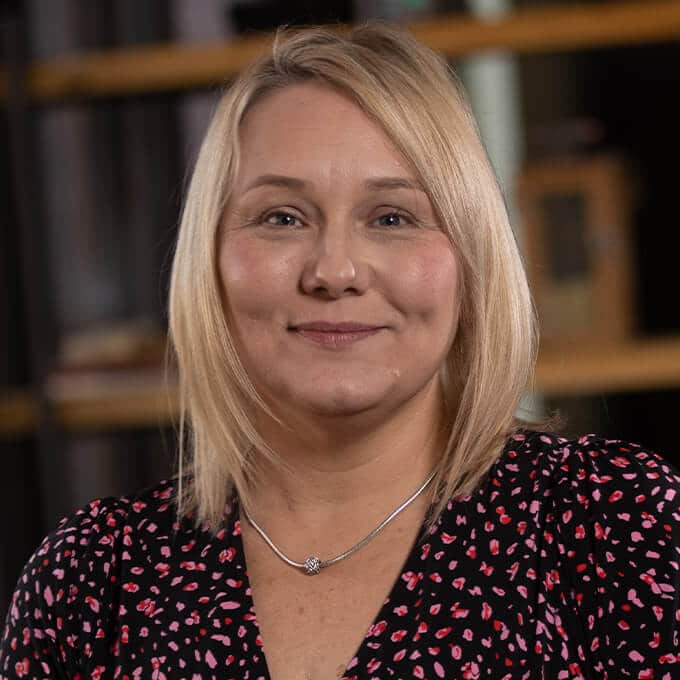 Anna Webb
Head of Security Operations
Find out how to get the threat visibility and response power you need – for less than you might think!
Building a dedicated security operations centre (SOC) often sounds like the best defence against a growing number of cyber threats.
But it's not a decision to make lightly, with a number of financial and operational factors to take into account.
Get our guide and make your security someone else's problem
Wouldn't it be great if you could get the security you need – but without the stress of finding and maintaining the right people and technology?
Download your 35-page comparison e-Guide to understand the:
Real cost of building an in-house security operations centre

Key questions you must ask before making any investments

Hidden risks and costs that could catch your business out

Business critical factors that should be behind your decision

Security benefits and savings you can achieve by outsourcing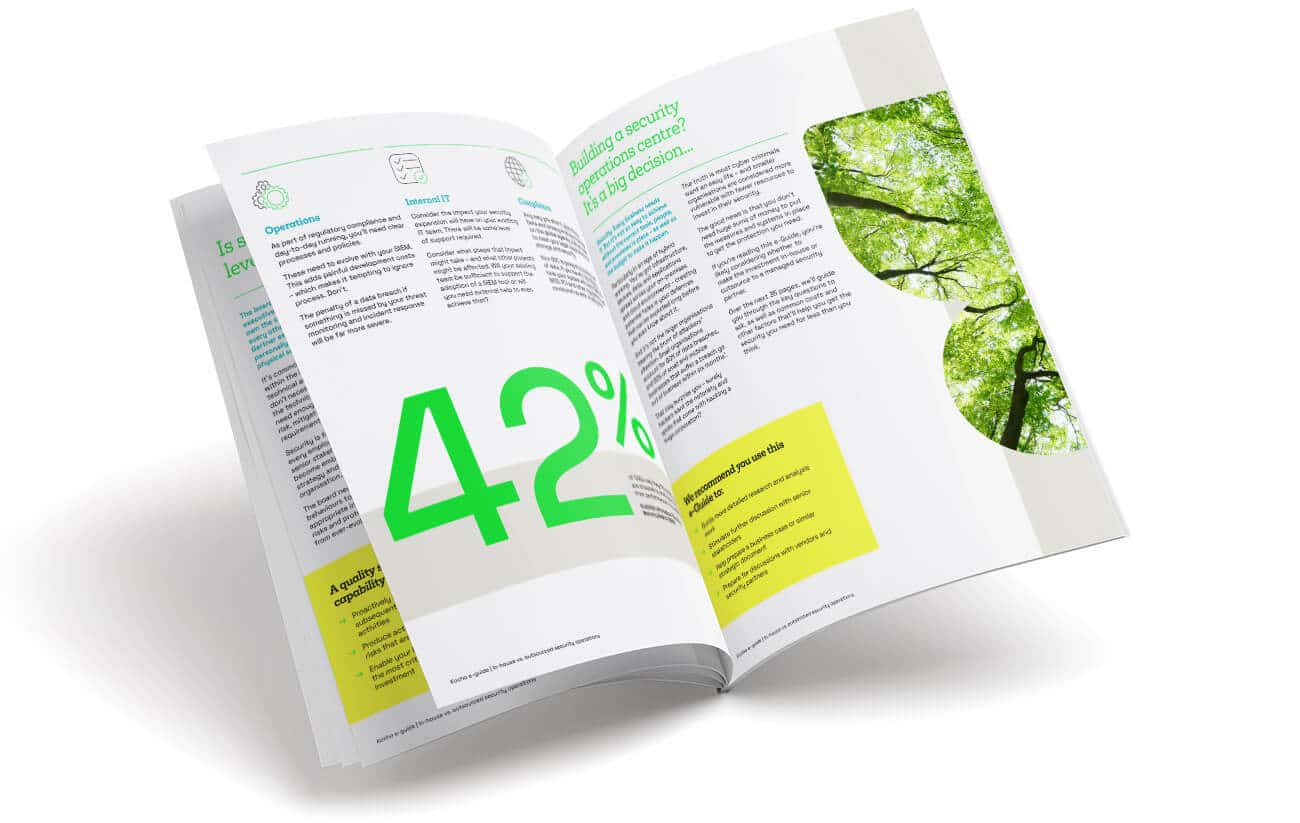 Download your security operations e-Guide
Understand the hidden risks and costs of building a SOC vs. outsourcing.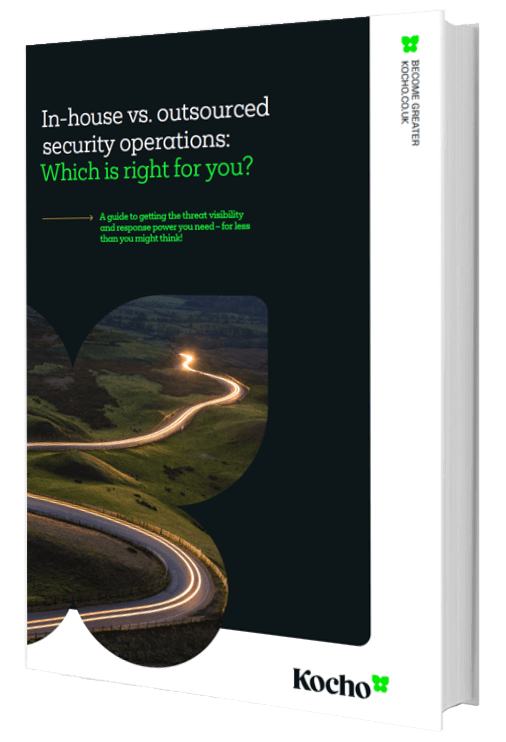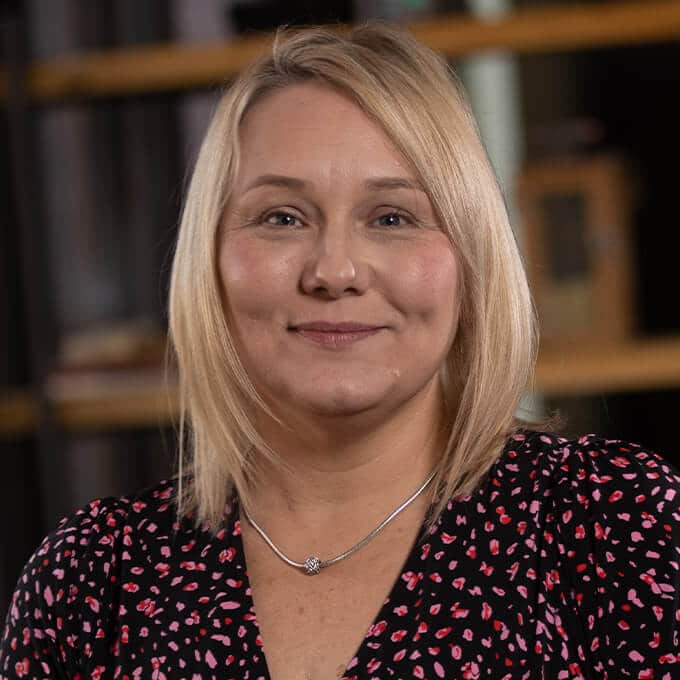 Author
Anna Webb
Anna Webb is Kocho's Head of Security Operations. Anna is passionate about security and works tirelessly to ensure our clients have peace of mind.
Got a question? Need more information?
Our expert team can help you.