More mobile devices now access corporate networks and data. Organisations need to track endpoints and safeguard sensitive data, regardless of how it's accessed.
Modern work is no longer confined to desks and is fully mobile. A higher number of employees than ever before are accessing corporate networks and data remotely.
This has led to an increased usage of mobile endpoints, posing a significant security risk.
To keep corporate data secure while taking advantage of modern working practices, organisations need a solution. And that's where Microsoft Intune comes in.
In this article we explore the features of Microsoft Intune. And how recent updates have added further benefits to this powerful platform.
What is Microsoft Intune?
Intune is a cloud-based endpoint management tool that supports multiple platforms, including Android, iOS, Linux, macOS, Windows, and ChromeOS.
It is both a Mobile Device Management (MDM) and Mobile Application Management (MAM) platform.
This allows employees to use any mobile device they prefer. Whether personal or company-owned, Intune ensures secure access to company data.
Intune also manages the lifecycle of apps on these devices, from deployment to updates and uninstallation.
Keeping track of your endpoints is crucial to your organisation. And to implementing the zero trust model of security.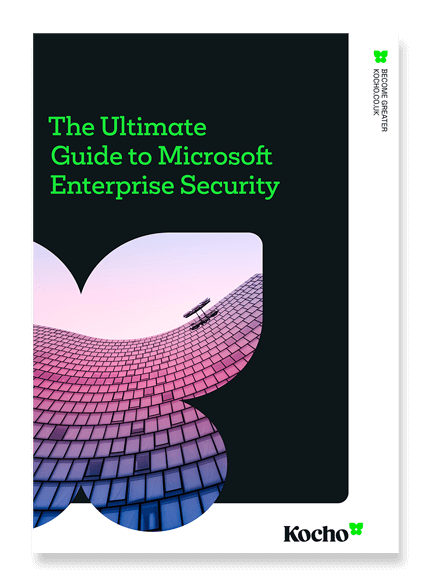 40-page Guide
The ultimate guide to Microsoft Enterprise Security
Microsoft security simplified. Download your 40-page guide today and understand:
How to slash your licensing costs by 60%
Tools to reduce threat response times by 88%
How does Intune integrate with other applications to help your business?
Intune is tightly integrated with the Microsoft ecosystem, providing a range of benefits for your organization. These include:
Entra ID: Allows IT admins to ensure device compliance with company policies. This ensures only compliant devices can access company data and apps.
Windows Autopilot: Pre-configures new Windows devices according to your security and compliance policies before delivery, allowing end-users to quickly get started.
Microsoft 365: Facilitates easy deployment of apps such as Outlook, Teams, SharePoint, and OneDrive to users and devices in your organisation.
Microsoft Defender for Endpoint: Enables the creation of policies for scanning files, identifying threats, and reporting them to Microsoft Defender. You can also establish compliance policies and use conditional access to block noncompliant devices from accessing corporate resources.
Windows Autopatch: A cloud-based service that automatically updates software to the latest versions, giving users the latest productivity tools and freeing up IT resources. Integrating Microsoft Intune with Windows Autopatch extends software patching for applications on enrolled devices.
What's new in Microsoft Intune in 2023?
2023 sees the biggest improvements to Intune to date, with four major updates this year.
MacOS software update policies
Before this update, macOS devices used third-party tools for software updates. Now, Intune-supervised devices have access to macOS software update policies.
This allows IT administrators to manage firmware, configuration files, and essential updates (such as XProtect, Gatekeeper, Malware Removal Tool, and built-in apps like Safari).
Vulnerability patches can also be managed all from one platform.
Updated app supersedence and tracking experience for win32 apps
The Win32 app supersedence feature lets admins upgrade or replace current Win32 applications with newer versions.
It's been a popular feature since its introduction, and is receiving a lot of positive feedback1 for streamlining app updates according to Microsoft.
Microsoft has announced the general availability of Win32 application supersedence in January 2023.
Public preview of Microsoft Tunnel for Mobile Application Management (MAM) on iOS
Microsoft has released a public preview of Tunnel for Mobile Application Manager on iOS.
It expands their VPN gateway, enabling non-enrolled iOS devices to securely access on-premises apps and resources with single sign-on, modern authentication, and conditional access.
Microsoft Intune Premium Suite
Microsoft are also launching the Intune Premium Suite.
Microsoft Tunnel for Management of Mobile Apps: Microsoft is expanding its mobile app management with the Microsoft Tunnel now available on both iOS and Android.
Android and Windows Remote Help: The upcoming March 2023 release of Remote Help will enhance Windows capabilities, including improved messaging, audio for remote assistance, and enhanced elevation. Microsoft is also launching Support for Android to remotely assist frontline workers with prompt issue resolution.
Microsoft Endpoint Privilege Management: This will be available for public preview in early 2023 for Microsoft Intune subscribers to manage admin privileges on Windows co-managed and cloud-connected endpoints.
Advanced Endpoint Analytics: The new suite of advanced management solutions includes analytics features to improve technology experiences for employees, regardless of location.
Conclusion
Microsoft Intune has always been loaded with various features and app integrations that play a crucial role in implementing the zero trust security model.
With the latest upgrades to its capabilities, it has become even more essential. It minimises the workload of your IT team, decreases operational expenses, and enhances productivity.
Most importantly, it offers greater work mobility and flexibility, while also safeguarding your company's data. This is why it is one of Gartner's best reviewed2 Unified Endpoint Management tools.
Microsoft Intune is a powerful asset for your endpoint security. And, as it continues to develop, so it continues to meet the evolving challenges of mobile management in the workplace.
Key takeaways
Microsoft Intune is a cloud-based endpoint management tool that is also a mobile device management and mobile application management platform.

It is a tool that supports multiple devices and multiple operating systems like Android, iOS, Linux, macOS, Windows, and ChromeOS.

It integrates seamlessly with the Microsoft ecosystem giving users secure mobile access to productivity and office tools while remaining secure and compliant.

The 2023 updates include MacOS software updates, app supersedence updates for Win32, and a public preview of Microsoft Tunnel for Mobile Application Management on iOS.

Also launching is the Intune Premium Suite, which includes Endpoint Privilege management, Android and Windows Remote Help, Endpoint Analytics, and Microsoft Tunnel for Android.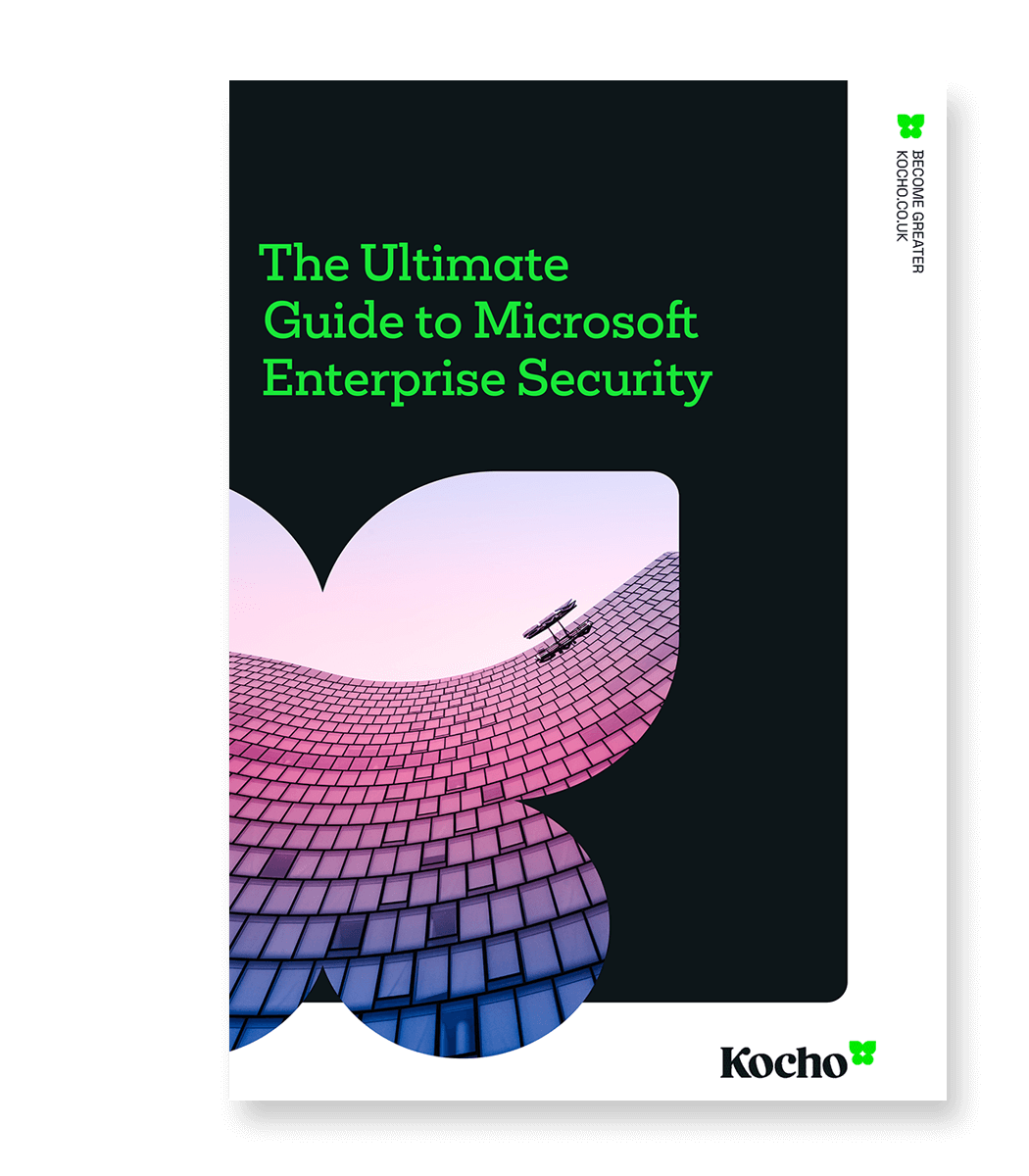 Free e-Guide
The ultimate guide to Microsoft Enterprise Security
Microsoft security simplified.
Download your 40-page guide today and understand:
Key Microsoft technologies, features, and benefits
How to slash your licensing costs by 60%
Tools to reduce threat response times by 88%
Great emails start here
Sign up for great content and exclusive invites
Subscribe to the Kocho mailing list if you want:
Demos of the latest Microsoft tech
Invites to exclusive events and webinars
Resources that make your job easier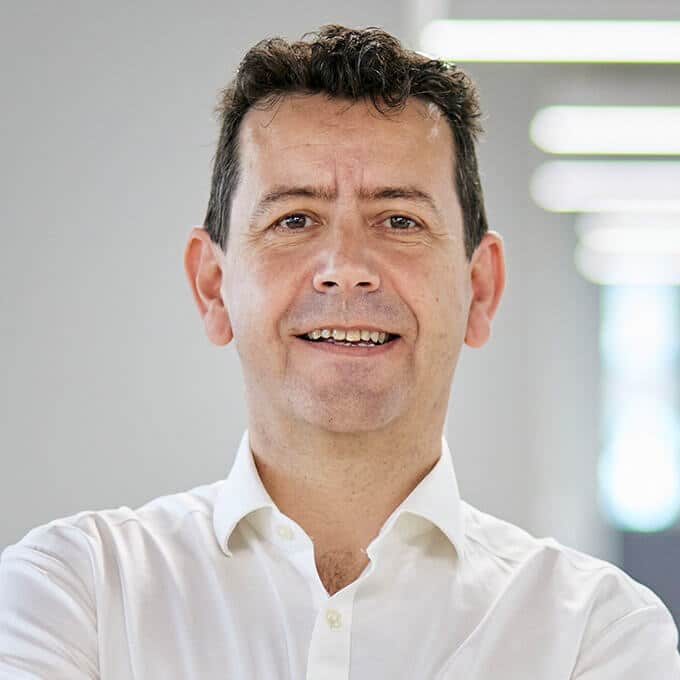 Author
Mathew Richards
Mat is Kocho's Head of Mobility and Security. He leads a team of consultants and architects that live and breathe secure transformation – delivering excellence across Microsoft 365 and Azure.
We're here to help you on your journey towards becoming greater.
Get in touch to find out how.