Microsoft Entra ID is the industry-leading cloud identity service. You may know it by its former name, Azure AD. Let's look at why it's the choice of 300,000 organisations.
Microsoft Entra ID, formerly known as Azure AD, is your organisation's personal directory. Keeping all usernames, credentials, and access rights in one place, especially for accessing information-based resources.
It serves as the central hub for managing identity, security, and compliance controls across your entire IT infrastructure.
Renaming Azure AD placed Microsoft's identity and access management (IAM) solution at the core of Entra's family of identity products.
And proves their commitment to a solution that covers a multi-cloud market, and various brands without bias.
Let's go on a whistle-stop tour of its key features.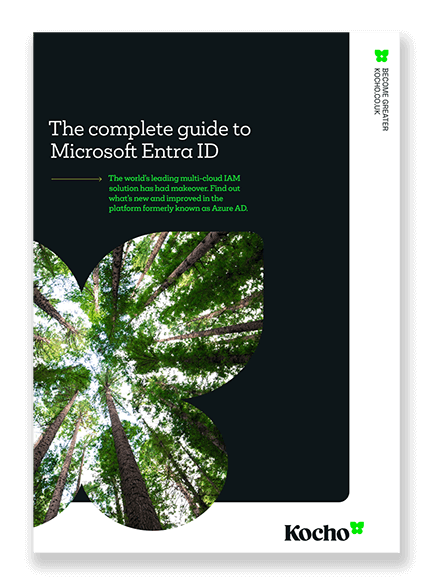 Free e-Guide
The Complete Guide to Microsoft Entra ID
Unlock the full power of the world's most popular multi-cloud IAM platform. And discover:
How you can reduce data breaches by 45%
The tools to improve efficiency by 50%
Why use Entra ID?
Microsoft Entra ID offers unique benefits based on your role:
It gives users and employees fast and secure access to resources from any device and location.
It gives administrators full control over application and resource access, thanks to tools like multi-factor authentication (MFA) and conditional access
It offers basic governance controls via entitlement and privileged identity management, and just in time access.
It lets admins automate provisioning between Windows Server Active Directory and cloud apps like Office 365.
It enables personalised app experiences and third-party integrations through tools like single sign-on (SSO).
Cloud-only or hybrid
Using Microsoft Entra ID, you can sign-in to Windows PCs from anywhere using the cloud directory service, or seamlessly integrate with on-premises infrastructure.
Threat detection
Microsoft Entra ID acts as a protective gateway, ensuring secure sign-ins by assessing threats and implementing measures like multi-factor authentication (MFA).
Single sign-on compatibility
Microsoft Entra ID empowers you with single sign-on (SSO) capabilities, effortlessly connecting you with your favourite third-party apps through popular authentication protocols.
By signing in just once with their Microsoft Entra ID account, users can freely access applications, including third party SaaS apps, and resources without needing any additional authentications.
Your users can sign-in once, access resources, and launch apps from trusted portals like Office 365 or the Microsoft Entra ID access panel.
What makes Microsoft Entra ID the favourite IAM of the Fortune 500?
Microsoft Entra ID is exceptionally flexible, with its key benefits falling broadly into five categories.
A single IAM portal
Microsoft Entra provides a single, convenient location for managing user identities and permissions.
Whether you assign users to groups individually or based on specific attributes, this portal grants you complete control over user management.
With Microsoft Entra ID, you can effortlessly assign licenses, manage application access, and streamline your administrative tasks.
A single identity for all applications
While Microsoft Entra ID seamlessly integrates with Microsoft applications, it also offers a remarkable compatibility with applications developed by other providers.
With Microsoft Entra ID, users can easily access third-party apps, simplifying the login process and enhancing productivity across the board.
Enhanced security
Protecting resources and user identities is paramount for organisations. Microsoft Entra ID employs a range of robust security measures to keep these safe.
From threat detection and conditional access to MFA and privileged identity management (PIM), Microsoft Entra ID safeguards your organisation's assets from both malicious and inadvertent threats.
User-friendly simplicity
Accessing resources should be effortless for end-users.
With Microsoft Entra ID, single sign-on functionality ensures a seamless experience by allowing users to use the same credentials for signing into Windows and all their applications.
This reduces the need to remember multiple sets of login information and minimises the burden on the IT help desk.
Seamless collaboration
Microsoft Entra ID enables you to invite external guest users into your directory.
Empowering you to assign them appropriate access levels while their own credentials remain managed by their respective IT departments.
This helps streamline immediate and hassle-free collaboration opportunities, without the need to worry about user lifecycle management.
The IAM tools that every business needs
Bringing all of your separate environments under Microsoft Entra ID offers some significant functionality options and features:
Application Management: Unify and manage cloud, on-premises, and SaaS applications with ease. Enjoy features like single sign-on, the MyApps portal, and efficient management of application access.
Authentication: Take control of authentication settings with self-service password reset, customisable MFA requirements, and intelligent lockout options. Combine it with conditional access for enhanced security and control.
Business-to-Business (B2B): Effortlessly manage guest users and partners, granting them the necessary access while maintaining control over their permissions.
Business-to-Customer (B2C): Provide personalised sign-in and sign-up experiences, empowering customers to manage their profiles within your applications.
Device Management: Efficiently manage access to your network by both on-premises and external devices, leveraging Intune for effective device management.
Hybrid Identity: Seamlessly integrate Microsoft Entra ID Connect to leverage its features, whether you're running applications on-premises or in the cloud.
Identity Governance: Manage identity and access lifecycles, define privileged access conditions, and audit controls to ensure the right level of access is granted and monitored.
Identity Protection: Leverage Microsoft Entra ID Identity Protection, utilising comprehensive security information to detect and address identity-based risks automatically. Investigate and address potential risks through the Microsoft Entra ID portal.
Reports and Monitoring: Gain valuable insights into your environment with monitoring and reporting capabilities. Run diagnostics, view logs, and integrate with third-party SIEM tools or Microsoft Sentinel for in-depth analysis of your data.
Conclusion
Microsoft Entra ID is still the highly acclaimed and widely adopted cloud identity service that it always was.
It still delivers streamlined identity and access management, robust security measures, and seamless collaboration capabilities.
And it remains the ideal solution for optimising operations, safeguarding valuable resources, and empowering organisations to thrive in the digital age.
Key takeaways
Microsoft Entra ID is the new name for Azure AD, reflecting the importance of their IAM solution at the core of the Entra portal.

It offers a centralised portal for streamlined identity and access management, simplifying user administration and application access control.

Microsoft Entra ID provides robust security measures, including threat detection, multi-factor authentication, and privileged identity management.

It seamlessly integrates with both Microsoft and non-Microsoft applications, allowing for a unified and productive user experience.

It remains a comprehensive cloud identity service full of powerful features for managing user identities and access.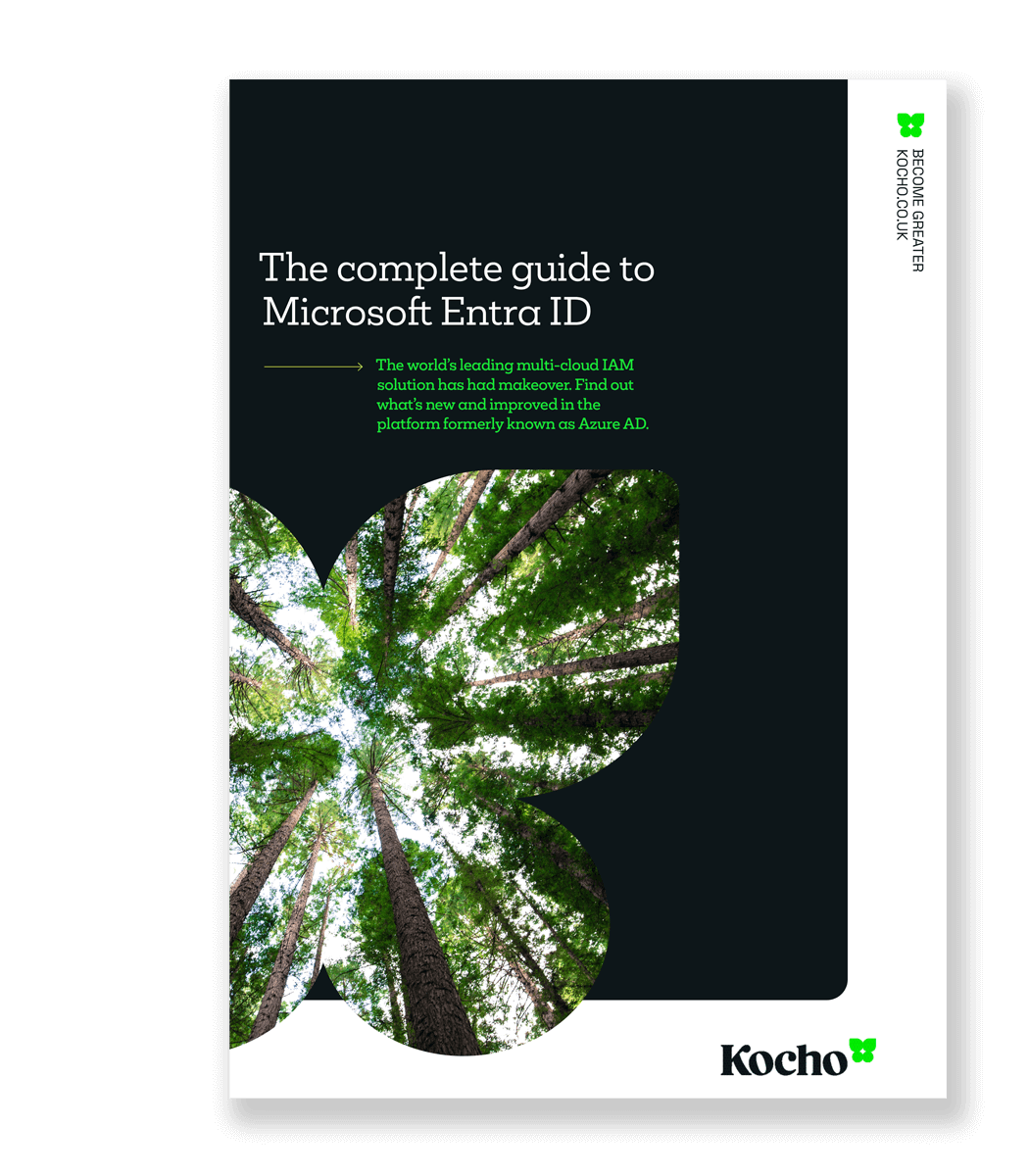 Free e-Guide
The Complete Guide to Microsoft Entra ID
Unlock the full power of the world's most popular multi-cloud identity and access management platform.
Download your 34-page guide and discover:
How organisations are achieving 123% ROI
How you can reduce data breaches by 45%
The tools to improve efficiency by 50%
Great emails start here
Sign up for great content and exclusive invites
Subscribe to the Kocho mailing list if you want:
Demos of the latest Microsoft tech
Invites to exclusive events and webinars
Resources that make your job easier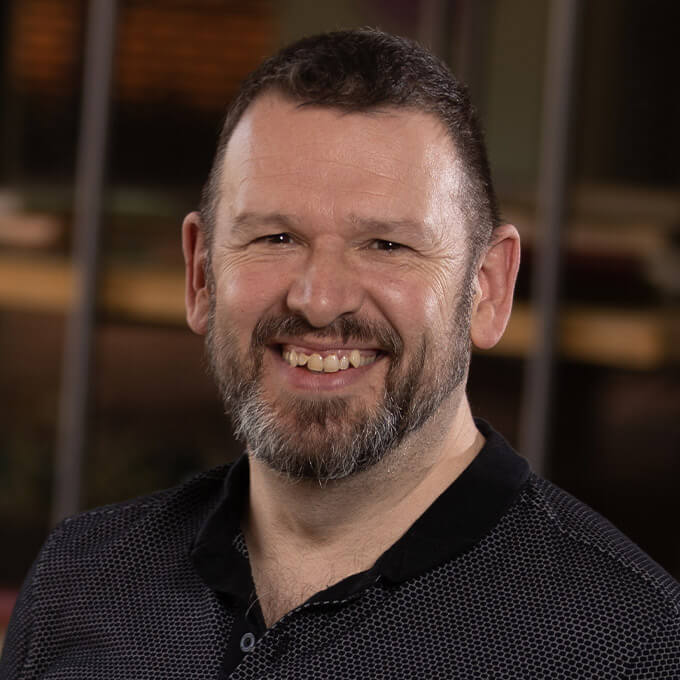 Author
Marcus Idle
Marcus Idle is Kocho's Head of External Identity. Marcus is passionate about bringing cloud and external identity to life to solve business problems for our clients.
Got a question? Need more information?
Our expert team can help you.