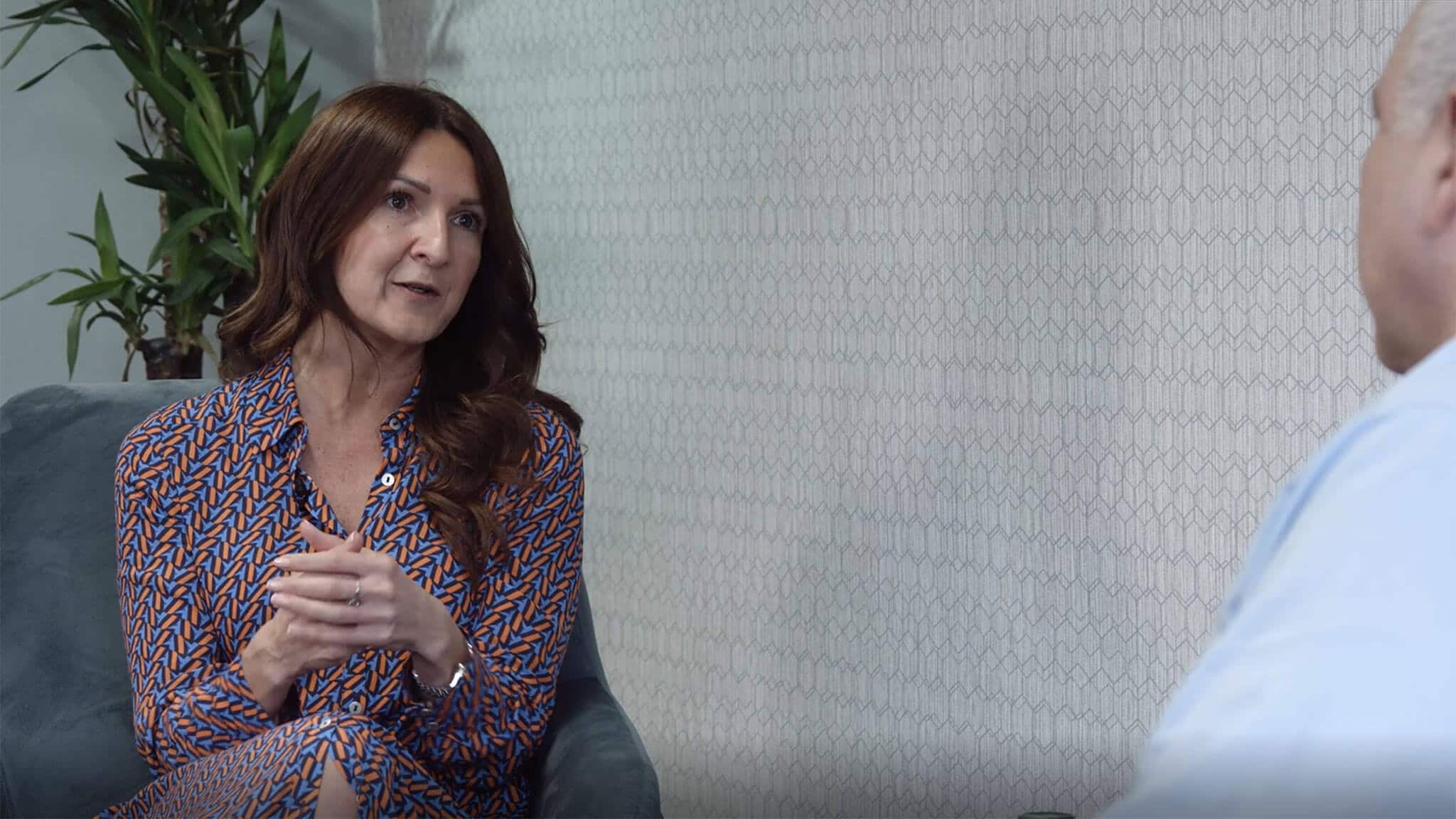 The Microsoft Cloud Partner Program: How Microsoft and Kocho are evolving to meet the needs of modern organisations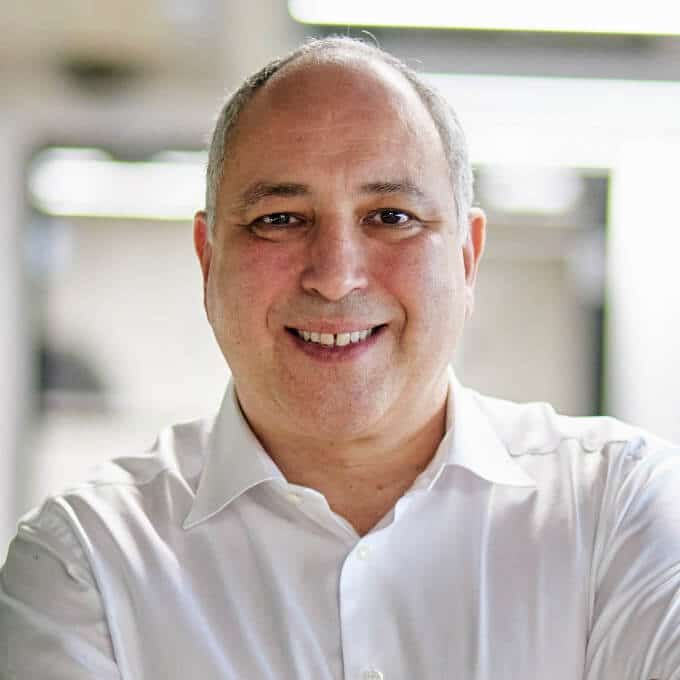 Published: 20 April 2022
Kocho CEO, Des Lekerman, sits down with Microsoft's UK Services Partner Lead, Eleri Gibbon, to reflect on our recent rebrand, the state of cyber security, and what customers want in a modern Microsoft partner.
In a recent announcement, Microsoft stated that it would be making some significant changes to its partner program in 2022.
As of October 2022, the Microsoft Partner Network will become the Microsoft Cloud Partner Program. This new name will also see several other changes made to how Microsoft works with its partners around the world.
Having made a few changes of our own to rebrand as Kocho, I met with Eleri Gibbon, Microsoft's UK Services Partner Lead, to discuss what's driving the need for change and the qualities expected of a modern Microsoft partner.
A new generation of Microsoft partners
Microsoft has been working with partners to deliver its solutions to customers for over 30 years and its Partner Network now includes over 400,000 partners across the globe.
But as the world has had to adapt to new technologies, threats, and ways of working, so must Microsoft ensure its partners can continue to meet the new needs of its customer base.
When I asked Eleri what one of this new generation of partners might look like, she explained that it all comes back to the needs of the customer.
"If we go back to what we're hearing from customers, what they're asking for, it's for a real focus on their business. So, thinking about aligning to their industry and bringing that level of industry depth to the conversation," said Eleri.
Watch the full conversation with Eleri in the video below.
Customers are increasingly seeking a partner who understands the unique challenges of their industry, and one that can act as a trusted extension of their inhouse IT team. To more easily establish that trust and competence, Microsoft is amending the way it categorises its partners.
Where partners were previously awarded Gold and Silver for specialist areas or services, partners will now be subject to two levels of qualification: the Solutions Partner level and Specialisation and Expert Program status.
These qualifications can be awarded to partners across six proficiency areas, each aligned with a key component of the Microsoft Cloud:
Data & AI (Azure)
Infrastructure (Azure)
Digital & App Innovation (Azure)
Business Applications
Modern Work
Security
Eleri summarised that: "A highly competent, highly trusted, industry-focused partner is really what we're hearing from customers in terms of what they want to see."
Security is now top of mind
That last area, Security, is of particular importance. At Kocho, we specialise in supporting our clients to digitally transform by putting security at the heart of everything.
Between the rapid digitisation of the workplace due to the pandemic and the ever-advancing threat landscape, it's imperative that organisations can adopt and utilise Cloud technologies to grow securely.
"Security is absolutely top of mind. The complexity and sophistication of cyberattacks is really causing a sense of concern for customers," says Eleri. "[…]It's great to see (Kocho) endorse our focus on security."
I often think of the traditional approach to cyber security as an 'onion-layered' approach. We see lots of clients struggling to stay secure because they're relying on a mix of technologies that don't quite work properly together.
"Our approach has been reducing that complexity and trusting one partner to really have full-stack coverage for security," said Eleri.
We've echoed that approach in Kocho's Managed Security Services, helping clients simplify security management by consolidating it into one set of tooling vs. multiple independent solutions.
Our work as part of the Microsoft Intelligent Security Association continues to allow us to collaborate closely with Microsoft's security experts to ensure solutions evolve in line with real-life client security challenges.
The importance of partnership
The new Microsoft Cloud Partner Program and the changes to partner competencies reflect the increasing number of organisations moving their business operations into the Cloud.
At Kocho, we support Microsoft's customer-focused approach to ensure that our services are always relevant to our clients' needs. Looking at Microsoft's six focus areas for partners, Kocho is well placed to assist across all of them, with a particular focus on security.
For me, it's all about building a great partnership between Kocho, Microsoft, and our clients so we can all 'become greater' together.
Great emails start here
Sign up for great content and exclusive invites
Subscribe to the Kocho mailing list if you want:
Demos of the latest Microsoft tech
Invites to exclusive events and webinars
Resources that make your job easier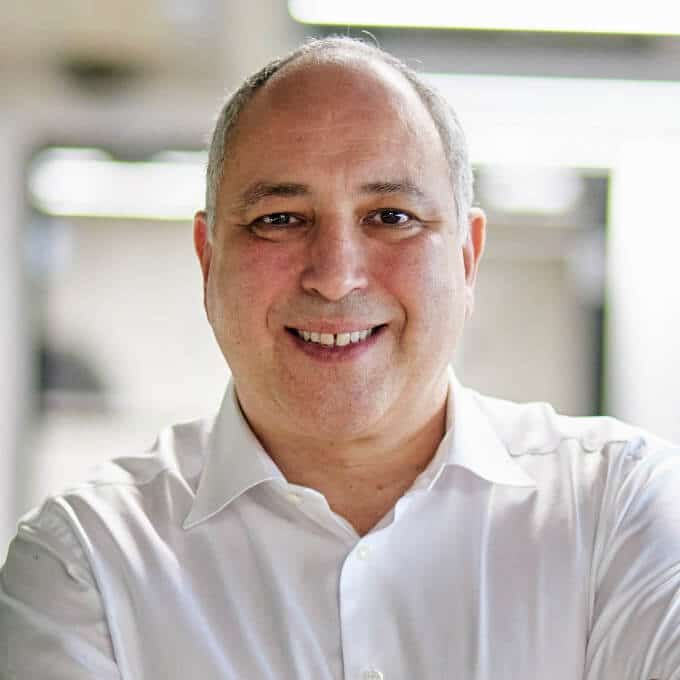 Author
Des Lekerman
Des Lekerman is Kocho's CEO. Des spearheads the company's growth strategy and vision. He's passionate about finding ways to help people work smarter and communicate better.
Got a question? Need more information?
Our expert team can help you.