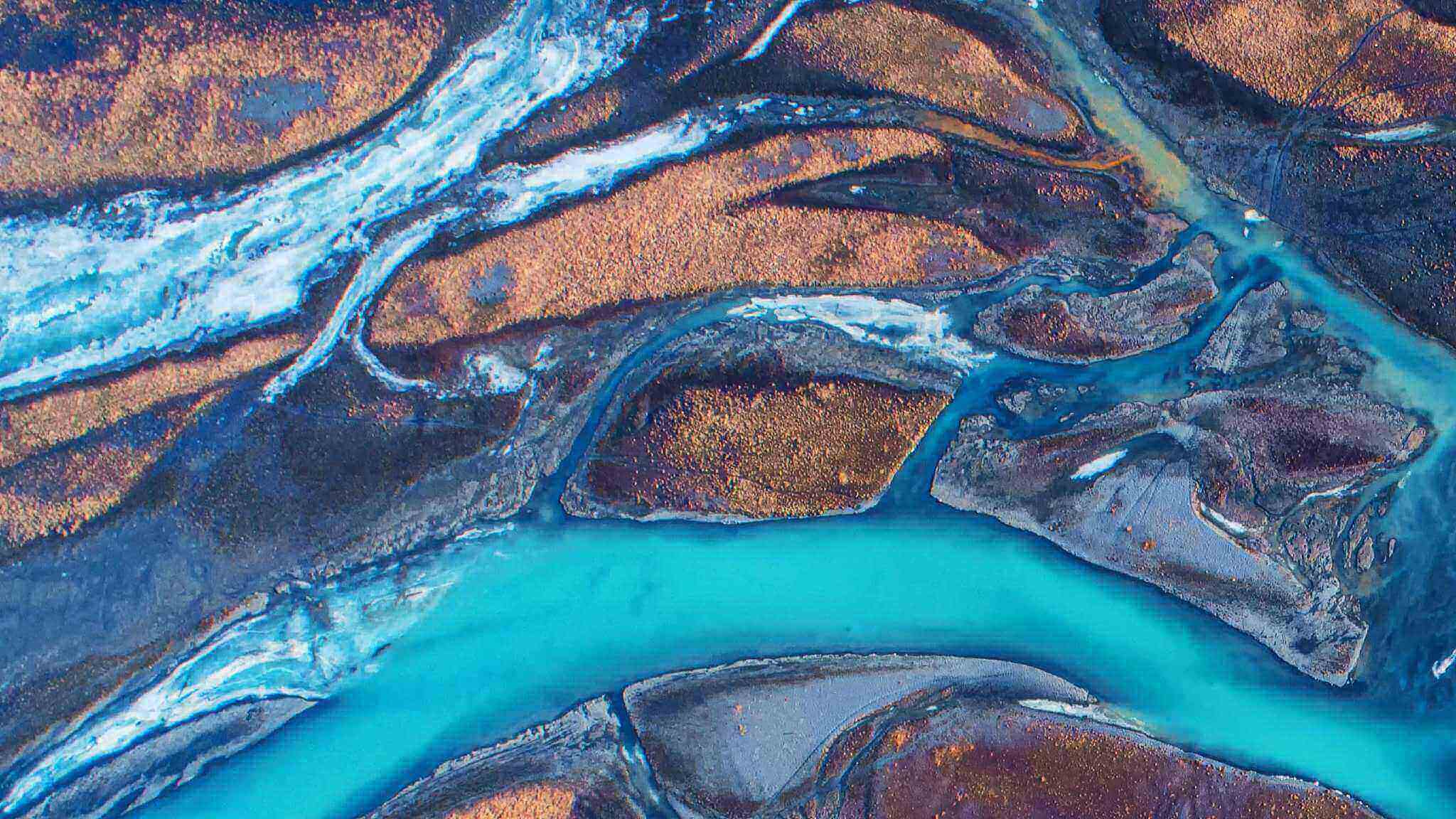 What is cloud transformation?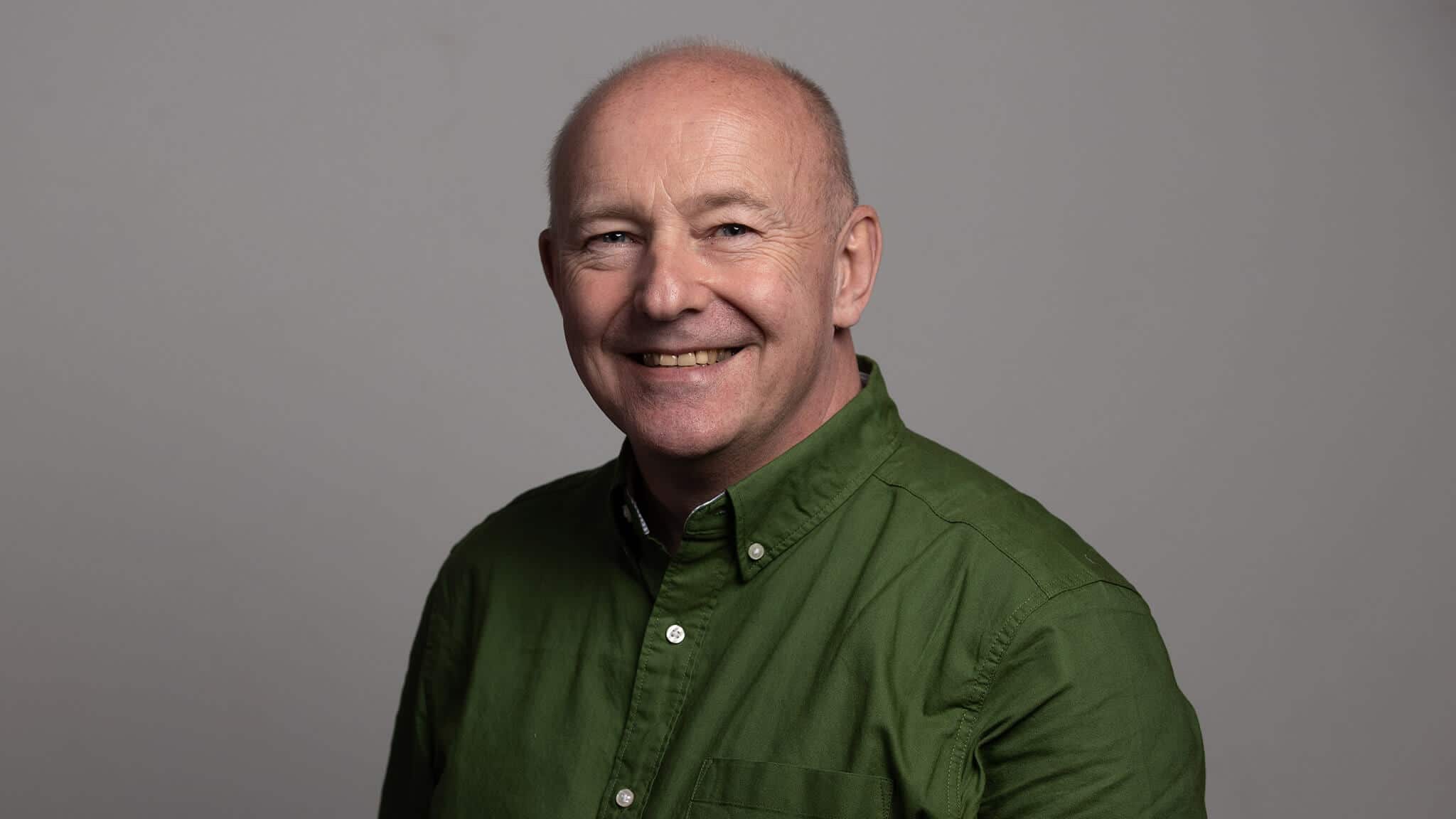 David Guest
Solution Architect & Technology Evangelist
Published: 08 September 2022
Often talked about, more often misunderstood, cloud transformation can be a confusing subject. We tackle some commonly asked questions to help clear up that confusion.
Companies are increasingly moving their applications, data, and infrastructure away from traditional onsite premises and servers into the Cloud.
Leveraging the power of the Cloud will help you grow your organisation, unshackle you from traditional business structures, improve your security, and keep you agile and competitive in a modern, evolving digital landscape.
But what do we mean by cloud transformation? Is cloud migration the same thing as cloud transformation? Where does digital transformation fit in with all of this?
These terms are sometimes used inaccurately or interchangeably when they shouldn't be.
By the time you're done here, you'll be leaving more informed and confident about what cloud transformation is – and what your next steps in that journey should be.
What does cloud transformation mean?
Cloud transformation is the process of moving your work or organisation to the Cloud to improve your business operations, profitability, and resilience.
This could mean moving your organisation's applications, internal and client data, and software programs.
It could even require you to move, create, or recreate your entire IT infrastructure.
How complicated an organisation's cloud transformation is going to be depends on what your business objectives are.
This can make cloud transformation seem like a complex process – after all, it might mean different things to different organisations. It also depends on whether they want a hybrid office/cloud model of working, or how much of their infrastructure or applications are already cloud native.
However, the overall objective for every organisation undertaking any type of cloud transformation is being able to leverage new technology for agile, scalable business growth. Plus, they need to respond to new security threats, and a constantly evolving digital market.
Why is cloud transformation important?
Cloud transformation is important because it is, quite simply, the way that modern businesses now operate.
Every organisation's priority should be to keep up with the speed of business. They need to match pace with how the market is changing – and stay current with how other organisations are operating within it.
Increasingly, this means adopting cloud computing practices.
As of 2020, Forbes estimates that 83% of companies' workloads are found in the Cloud, and research by Cybersecurity Ventures indicates that by 2025, there will be over 100 zettabytes of data stored in the Cloud.
Any business that isn't leveraging the power of the Cloud will struggle to stay competitive.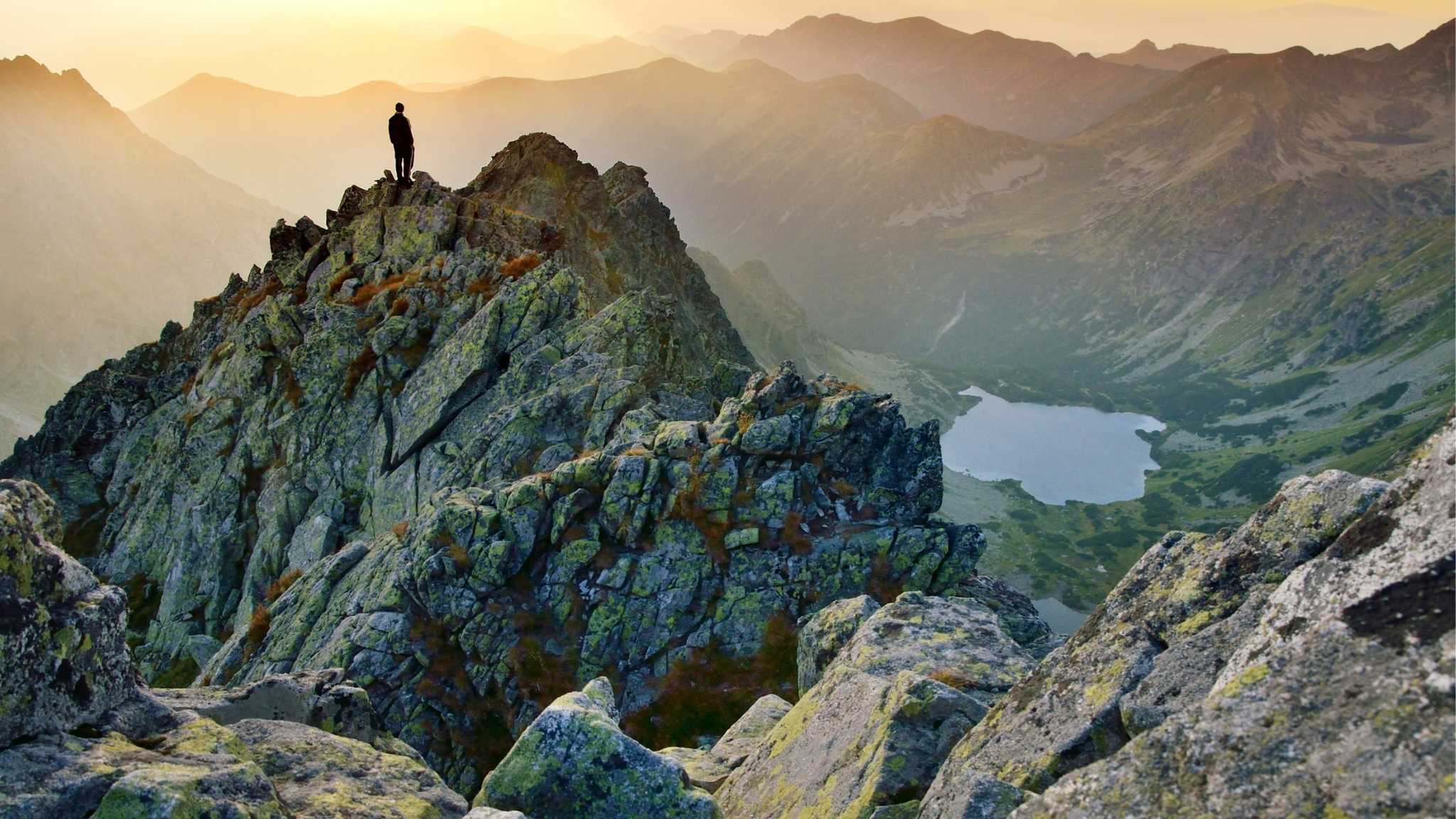 Watch on demand
Become king of your cloud transformation castle
Our secure transformation experts show you best practice tips for planning your cloud transformation journey.
You will learn:
How to balance digital transformation with security
The importance of embedding a 'zero trust' mindset
Ways to drive user adoption of new processes
What are the benefits of cloud transformation?
As we've mentioned, cloud transformation is the way of the future for organisations. It allows them a level of agility and flexibility in a modern market, and it unshackles workers from the desk.
Let's discuss (in a little more detail) the benefits of cloud transformation here…
Future-proofed business practices
Using cloud technology means you can take advantage of cutting-edge business practices (such as AI and Data Analytics).
Once that technology is in place, your system can receive regular updates, (depending on your cloud computing service provider). This could include up-to-date versions of software, as well as upgrades to servers and computer processing power.
By deploying advanced, cutting-edge technology, and making sure that it stays current with regular updates and upgrades, cloud transformation will help you maintain your competitive advantage.
Increased efficiency
By pursuing cloud transformation, you'll see the benefits of improved speed and agility in your business operations. Several processes can be sped up – or even automated.
For example, retrieving critical data within a cloud computing model is much more rapid than in a traditional on-premises network where data is often siloed in separate locations.
Also, analysis of business data can be automated with AI and data analytics to give you a complete overview of the organisation, allowing you to make smarter decisions faster.
This will save you time and will allow business owners to focus on other areas of their business and deliver value to their customers.
Reduced overhead costs
Cloud transformation can allow you to reduce many of the overhead costs associated with doing business. According to Nucleus Research, by adopting cloud transformation your organisation can see three times the return on investment when compared to traditional on-premises working.
Switching to the Cloud lets you manage all your data and processes online, streamlining your workflows, and allowing for easier management.
There's also the added benefit if you're using a public cloud platform (such as the Azure Cloud) of not needing to hire additional IT staff to manage a traditional on-premises IT estate, reducing costs, and increasing efficiency.
Scalability – up or down
Putting cloud architecture in place allows improvements in scalability. Without physical, on-premises servers, you aren't limited by that traditional infrastructure.
This gives your operations the flexibility to scale up to meet greater demands – and to scale down if resources are not needed or go unused.
Flexible working
One of the better-known benefits of cloud computing, cloud transformation allows you to access your organisation's data and apps on your smartphone, tablet, or other devices – provided you have proper user credentials.
This allows for customers and employees to always stay up-to-date and connected with what's going on no matter where they are.
It also allowed workers to work from home during the more severe throes of the pandemic.
Improved security
Cyber security is an all-encompassing, full-time concern. Keeping it in-house risks dividing the attention of your IT team between maintaining normal operations AND protecting your IT estate.
With cloud transformation, you can outsource those security operations to a service that will monitor threats around the clock, keeping your business safe from data breaches and other threats.
The typical stages of cloud transformation
The process of cloud transformation usually follows these three broad prongs:
1. Application transformation
Application transformation is meant to make sure that an organisation's existing applications can be moved into a new cloud environment. This can be achieved in different ways, and each one depends on the amount of work needed to make the migrated application compatible with its new environment.
Sometimes, it doesn't take much work to migrate an application, and there's high compatibility between environment and application. These migrations are called "lift and shift," because all you need to do is move the application from where it currently is into the Cloud.
However, not all applications can be moved easily from one environment to another. You might find that a little modification of some parts of the application stack (e.g., the front end) is needed to make it compatible with the new cloud host.
There are also times when minor modifications aren't going to cut it to achieve compatibility, or when the organisation's goal is a complete overhaul and migration of all processes to the Cloud. This means refactoring everything — the front end, the middleware, and the data storage and processing.
2. Network transformation
Network transformation refers to the process of moving your networking components to the Cloud.
Traditional networks like hub-and-spoke models were hosted in on-premises data centres, usually confined behind a security perimeter like a firewall.
Connecting to these networks meant users needed to connect to a Virtual Private Network (VPN) that was connected to a VPN concentrator, which was also located on-premises.
It's a lengthy process and, these days, it's considered obsolete.
With cloud computing, users gain access to the network and the organisation's resources by using an internet connection, rather than a VPN. This is known as Software-Defined Networking (SDN).
Using SDN technology, organisations can deploy infrastructure components, like virtual desktops remotely, using internet connectivity.
Additionally, software-defined networking can operate with complex, hybrid, and multi-cloud networks, which can work and deal with both on-premises and cloud resources.
3. Security transformation
Security transformation is designed to make sure that the process of cloud migration accounts for security concerns before, during, and after the migration period.
Different environments need different approaches to security. Security policies that worked for on-premises environments don't translate well when workloads move to a cloud environment.
Certain practices need to be put into place to ensure the security of data while migrating to the Cloud, such as data encryption for data at rest and data in transit.
You should also regularly backup your data and set up data recovery strategies in case the business is hit by disaster events that might damage or erase it. This ensures business continuity.
You need to set up network security policies on top of securing your data. A great example of this is establishing zero trust networking strategies.
Because the attack surface of your organisation has grown significantly by migrating to the Cloud, you'll need to put into place a robust threat detection and response platform.
Cloud transformation vs. cloud migration
Cloud transformation can be a lengthy process. It involves not only moving all your data and applications, but also moving, reconfiguring, and optimising your whole organisation from on-site infrastructure into cloud-based servers.
It's a process that often involves a lot of moving parts, including
How will you connect to your networks?
How will you keep your data safe?
What processes do you need to implement?
How much of your business is already cloud compatible?
What new technology do you need to deploy?
Cloud migration, on the other hand, moves some business data over to the Cloud whilst keeping infrastructure intact.
It's a necessary component of cloud transformation. To successfully transform your organisation into a cloud-ready company, you need to migrate your data and applications to cloud servers – but the scope of a cloud transformation is typically bigger than just the migration.
However, if a company is already largely cloud compatible, then sometimes a cloud transformation will be as easy as simply lifting and shifting data into the Cloud.
Cloud transformation vs. digital transformation
Digital transformation is the term that we use to refer to the general integration of digital technology into all areas of a business. This results in fundamental changes – for example, how a business operates and how it delivers value to customers.
It's also a change in business mindset and culture, one that asks an organisation to continually challenge established thinking, become comfortable with failure, and think differently about how they do things.
This can sometimes mean walking away from long-established business processes to implement a set of relatively new practices that are still being defined – but that will ultimately give the organisation agility and adaptability.
Cloud transformation is a component of digital transformation. It's leveraging the use of cloud and digital technologies to optimise and modernise old business practices, or to ditch them completely if they're no longer fit for purpose.
A cloud transformation will likely form a critical part of your more comprehensive digital transformation strategy.
Conclusion
It's clear that cloud transformation is here to stay, and it's how organisations will be doing business in the future. If done correctly, its benefits are undeniable.
Cloud transformation can often be confusing with a lot of terms being used interchangeably – and incorrectly. But by defining the difference between cloud migration, transformation, and its role in a wider digital transformation, you'll find them all much easier to achieve.
Key takeaways
Organisations are increasingly adopting cloud technology and transformation to stay competitive, improve business processes, and scale securely.

It's important to know the difference between the terms cloud migration, cloud transformation, and digital transformation – they're often used interchangeably – and incorrectly.

Cloud migration is an aspect of a successful cloud transformation – but there's often more to it than simply moving data into the Cloud.

Digital transformation is an overall strategy and change of mindset around adopting digital technology.

Cloud transformation streamlines every aspect of your business, reduces your costs, future-proofs your organisation, and allows you to grow at speed.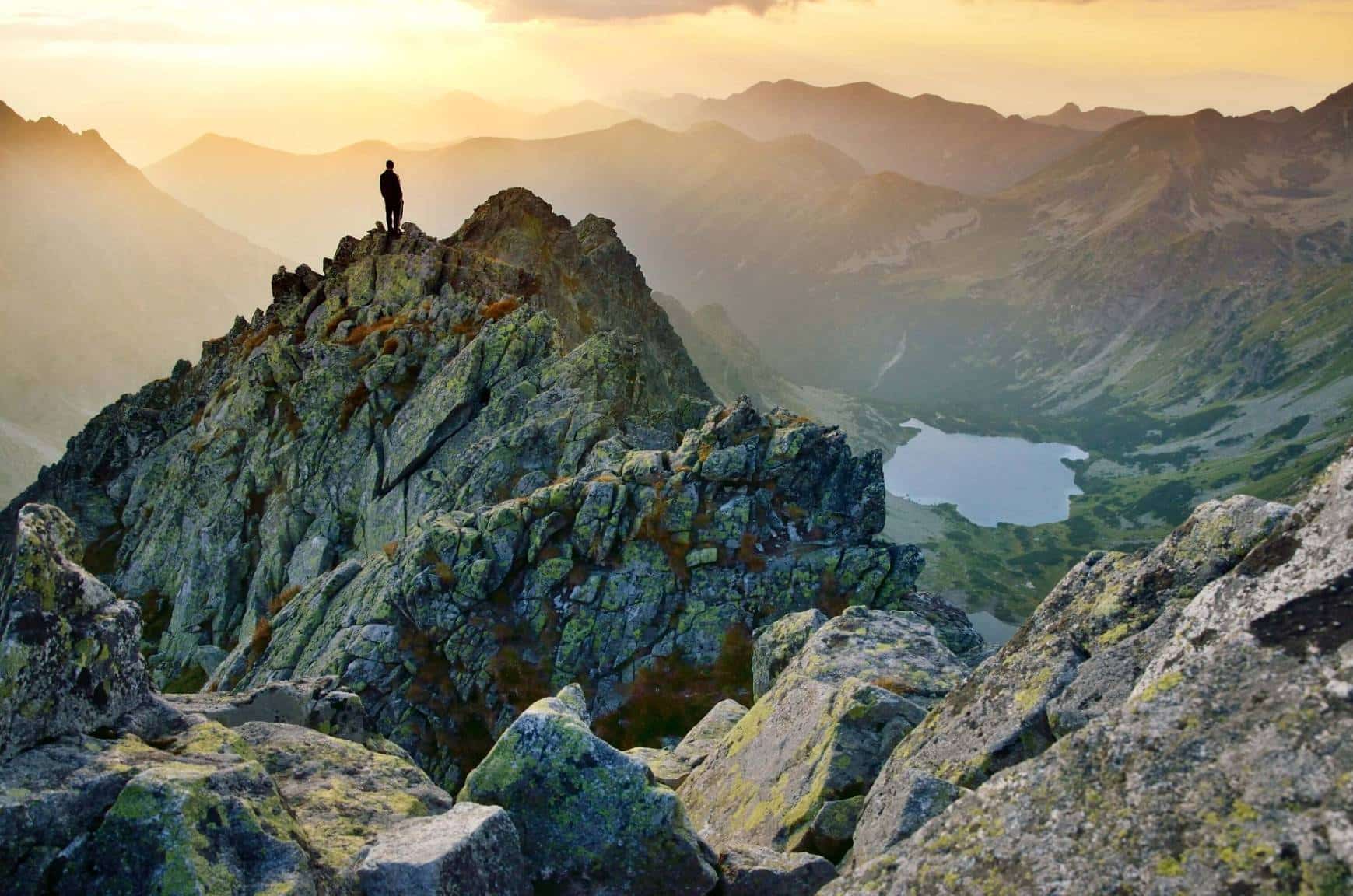 Watch on-demand
Become king of your cloud transformation castle
Our secure transformation experts show you best practice tips for planning your cloud transformation journey.
You will learn:
How to balance digital transformation with security
The importance of embedding a 'zero trust' mindset
Ways to drive user adoption of new processes
Great emails start here
Sign up for great content and exclusive invites
Subscribe to the Kocho mailing list if you want:
Demos of the latest Microsoft tech
Invites to exclusive events and webinars
Resources that make your job easier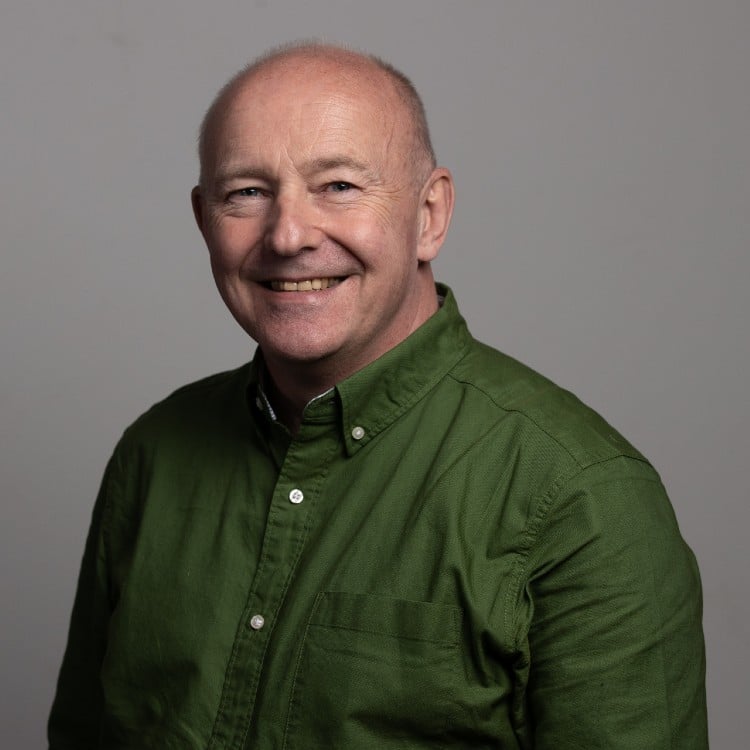 Author
David Guest
David Guest is Kocho's Solution Architect & Technology Evangelist. He's responsible for developing identity, Microsoft 365 security, and other cloud service solutions – and keeping our clients abreast of the latest technology trends.
We're here to help you on your journey towards becoming greater.
Get in touch to find out how.