Customer experience (CX) breeds trust and loyalty. Make your CX unforgettable with customer identity management. 
Customer experience is a key battleground when it comes to customer acquisition and retention.
A vital element for businesses seeking to thrive in an increasingly competitive landscape.
When you prioritise your customers' experience, you build trust and foster loyalty to your brand. Key ingredients for driving increased revenue and long-term success.
And your customer identity management can play a major role in delivering experiences that hit the mark.
After all you don't get a second chance to make a good first impression.
The importance of customer experience
Your customer experience (CX) encompasses every touchpoint and interaction that they have with a company.
This means that every part of an organisations' digital estate has to be seamless, convenient, and consistently branded.
This shapes their perception of your organisation, and their overall satisfaction.
And it goes beyond individual transactions.
Your organisation should focus more on building long-lasting relationships through seamless, personalised, and consistent experiences.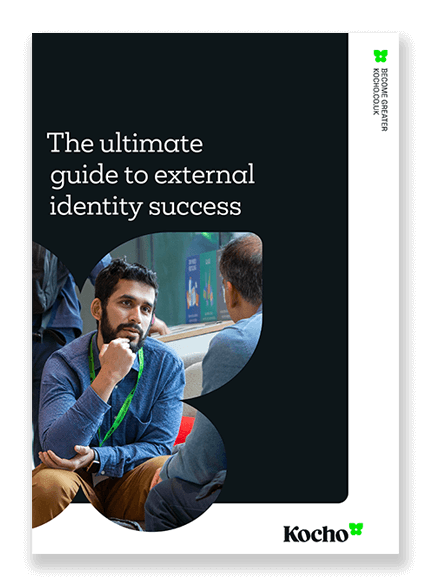 Free e-Guide
The ultimate guide to external identity success
A 7-step plan for seamless user access, robust security, and great user experiences. Download your free guide and:
Reduce account compromise attacks by up to 99%
Boost conversions 200% through great experiences
Secure CX is the foundation of customer trust
By prioritising your customers' experience, your organisation can implement robust security measures and ensure regulatory compliance. Without compromising user convenience.
A seamless and secure customer experience instils trust in customers, reassuring them that their sensitive data and their transactions are protected.
Exceptional customer experiences also directly correlate with customer satisfaction and brand loyalty.
When customers experience frictionless interactions, personalised services, and responsive support, they're more likely to remain loyal to a brand.
Satisfied customers become brand advocates, spreading positive word-of-mouth, and attracting new customers.
But perhaps most importantly, customer loyalty fosters long-term revenue growth. Studies show that even a 5% increase in customer retention results in a 25% increase in profits.
The role of Azure AD B2C technology
With Azure AD B2C, organisations are able to create a seamless and secure environment for their customers.
It offers a comprehensive suite of features, including authentication, authorisation, and profile management.
This lets your organisation deliver personalised experiences while ensuring data privacy and security.
Azure AD B2C empowers your organisation to implement single sign-on (SSO) capabilities, which lets your customers access multiple applications and services with a single set of credentials.
This simplifies the user experience, eliminating the need for repetitive logins and reducing friction.
Furthermore, Azure AD B2C gives your organisation the flexibility to customise the identity management process. Aligning with your unique business needs.
From branding and user interface customisation, to multi-factor authentication and social identity integration, Azure AD B2C offers a wide range of capabilities for tailoring customer experiences.
(For a deeper understanding of the awesome external identity features of Azure AD, download our free guide here).
Protection and trust leads to great CX
Let's explore Azure AD B2C's capabilities, and how they enhance and streamline the customer journey. All while keeping them safe, and your organisation compliant.
Advanced authentication
Azure AD B2C provides organisations with seamless and secure access for your customers.
Creating sign-in processes that are secure and easy to use.
Which enhances the convenience and establishes greater trust between your customers and your brand.
By leveraging advanced authentication and authorisation capabilities such as multi-factor and passwordless authentication, organisations can deliver a frictionless yet secure experience.
Strengthening authentication processes ensures that users can access services and information effortlessly, without the time consuming memorisation of multiple passwords.
All while maintaining the highest levels of security.
Unified customer portals
Azure AD B2C simplifies the complex task of managing multiple products, brands, websites, and online shops by providing unified customer portals.
This integration has significant benefits for organisations. Allowing them to maintain consistency and intuitiveness in user interfaces across all their digital platforms.
With Azure AD B2C, organisations can ensure that customers have a seamless and immersive experience throughout their entire journey.
Connecting all your applications to one sign in process using single sign-on eliminates unnecessary complexity.
Your customers can sign in once, and have access to your full range of apps and services, across multiple brands and websites.
Moreover, cohesive branding across platforms reinforces brand identity, strengthening recognition and trust among customers.
The result is an enhanced customer journey that promotes engagement, increases satisfaction, and fosters long-term loyalty.
Customer-centric compliance
Azure AD B2C prioritises customer satisfaction and trust while ensuring compliance with data protection regulations.
It provides organisations with the tools and features necessary to safeguard customer privacy and meet regulatory requirements.
By adhering to these standards, organisations can build trust with their customers, knowing that their data is handled responsibly and securely.
Emphasising proactive customer protection
Azure AD B2C takes a proactive approach to detect and mitigate cyber threats, safeguarding customer data and trust.
By leveraging threat intelligence and continuous monitoring, Azure AD B2C identifies and addresses potential security risks promptly.
This proactive protection ensures that customer data remains secure and protected from malicious activities, enhancing overall customer confidence and trust.
Conclusion
By putting customer experience at the forefront, enhanced external identity management becomes the catalyst for exceptional interactions.
Azure AD B2C technology empowers organisations with solutions that seamlessly streamline vendor management. Allowing your organisation to deliver personalised brand experiences, and foster brand loyalty.
By embracing these capabilities, your organisation can create frictionless user journeys and cultivate strong relationships that build brand loyalty in your customers.
Furthermore, your organisation can establish a cohesive brand presence across unified customer portals. All while keeping you and your customers secure and compliant.
Key takeaways
Secure, seamless external identity management is crucial for exceptional customer experiences.

Prioritising customer experiences builds trust, fosters loyalty, and drives increased revenue.

Azure AD B2C enables personalised experiences, data privacy, and secure single sign-on capabilities.

Unified customer portals simplify management, and provide consistent user interfaces across digital platforms.

Azure AD B2C ensures compliance, safeguards privacy, and proactively protects against cyber threats.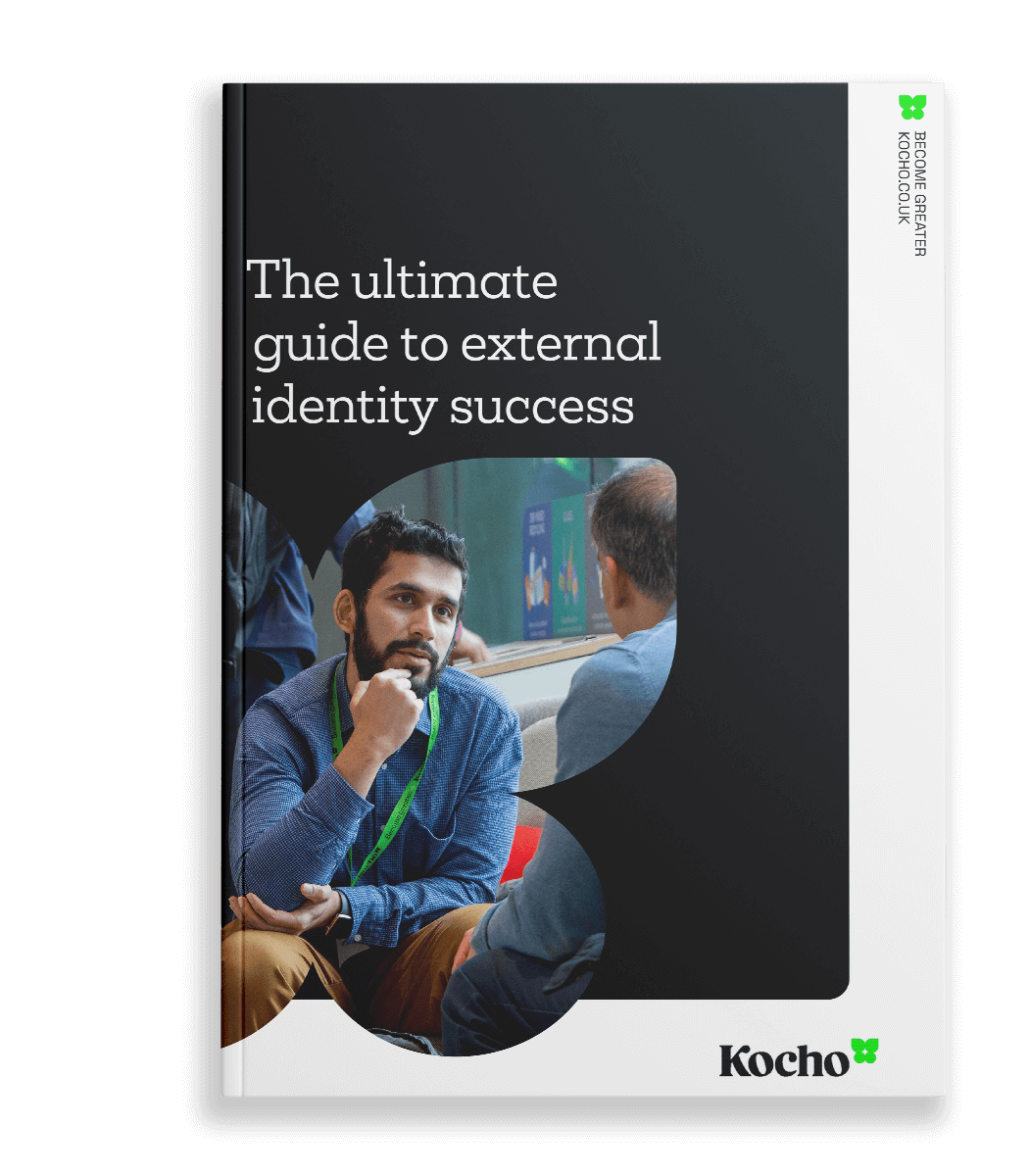 Free e-Guide
The ultimate guide to external identity success
A 7-step plan to achieve seamless user access, the highest levels of security, and unrivalled user experiences.
Download your free guide. Learn how to:
Reduce account compromise attacks by up to 99%
Boost conversions 200% through great experiences
Great emails start here
Sign up for great content and exclusive invites
Subscribe to the Kocho mailing list if you want:
Demos of the latest Microsoft tech
Invites to exclusive events and webinars
Resources that make your job easier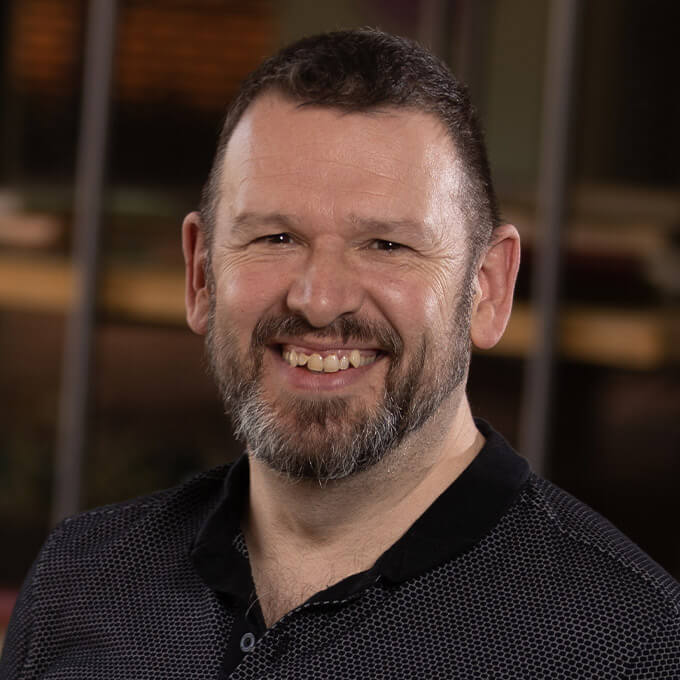 Author
Marcus Idle
Marcus Idle is Kocho's Head of External Identity. Marcus is passionate about bringing cloud and external identity to life to solve business problems for our clients.
Got a question? Need more information?
Our expert team can help you.