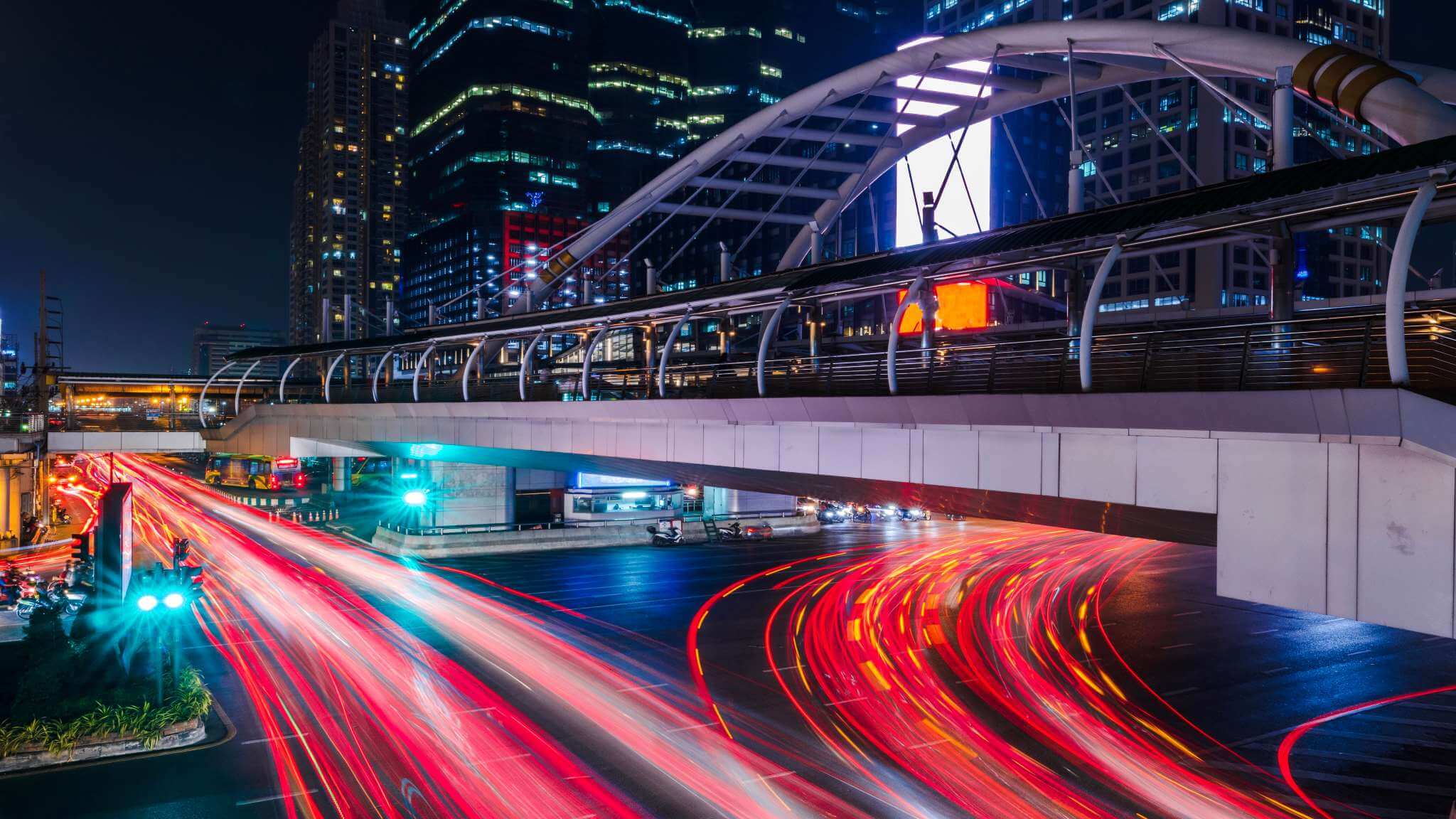 Microsoft Sentinel vs. Splunk: Which is better?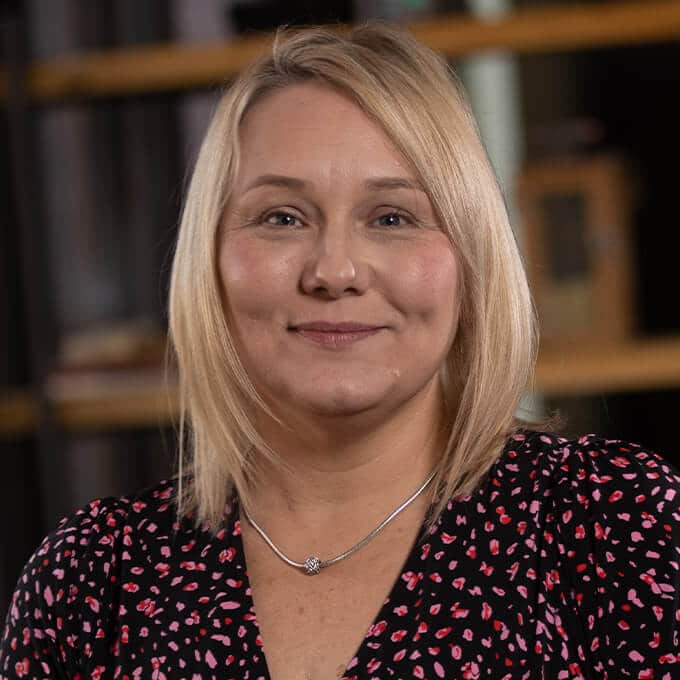 Anna Webb
Head of Security Operations
Published: 12 September 2022
With so many SIEM solutions to choose from, we compare two leading platforms, Microsoft Sentinel and Splunk, to find out which one is worth your time and money.
Security is of paramount importance to your organisation. You need to make sure that you have the appropriate tools and level of protection. This often means deploying a security information and event management (SIEM) platform.
SIEM platforms make it much easier for organisations to manage their security. They filter massive amounts of security log data to prioritise events and alerts.
In this piece, we'll be focusing on Microsoft Sentinel and its competitor, Splunk, to see which SIEM platform is the best for you.
With SIEM software, organisations can detect incidents faster and spot security issues that can otherwise go undetected for long periods of time.
There are some key areas that you should focus on when choosing a SIEM platform for your business. These are:
Ease of deployment
Integrations and architecture
Features and capabilities
Administration and reporting
Pricing
Service and support
Overall return on investment
As with any technology you want to deploy, you need to be certain you're choosing the right tool to suit the organisation and its security needs.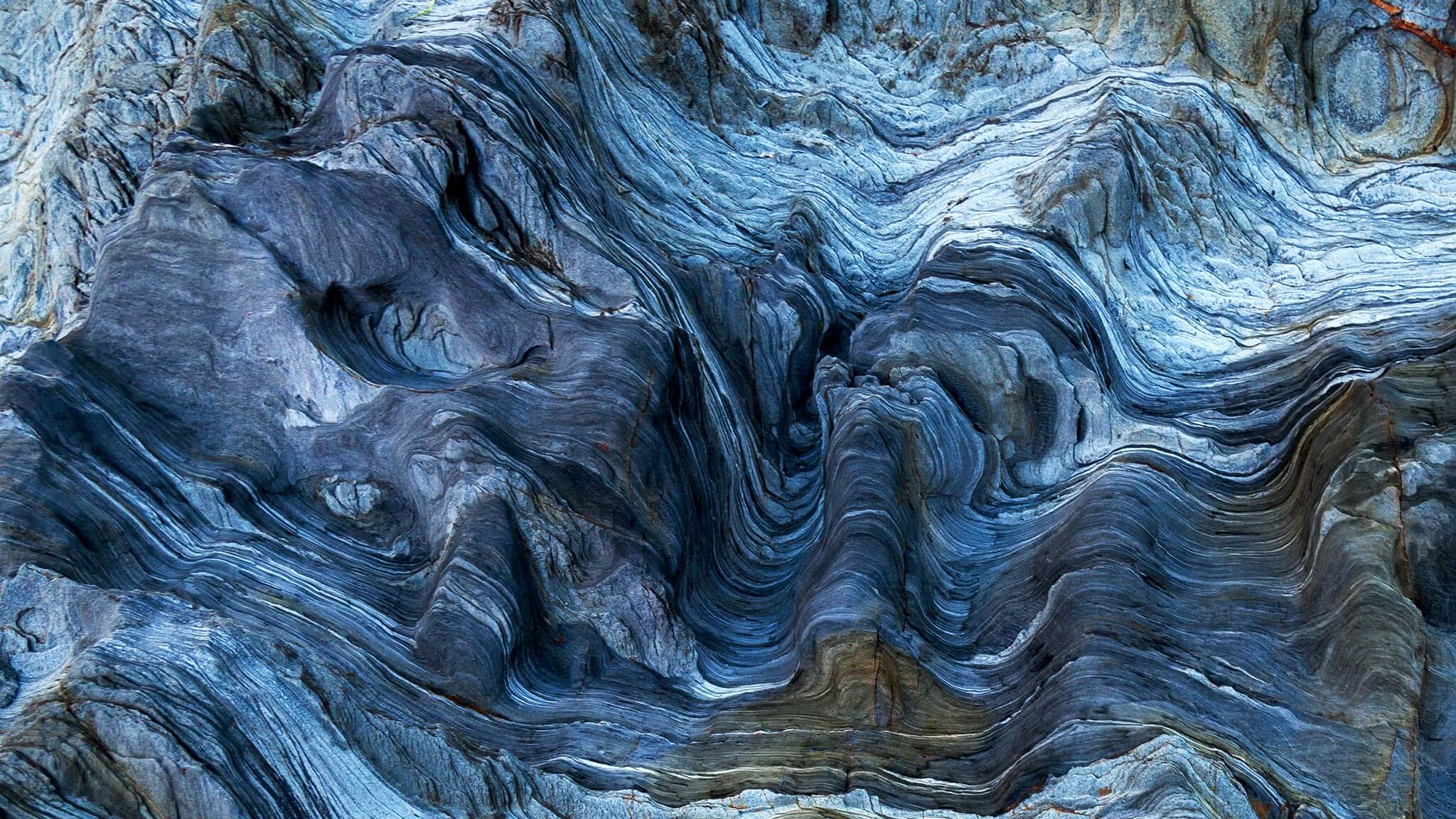 Watch on demand
Are Microsoft XDR and Sentinel the solutions to securing your digital assets?
Get the visibility you need across your entire cloud and hybrid estate.
Watch now to understand how you can:
Leverage AI and automation to proactively respond to threats
Create a single view of your security from across your hybrid estate
Detect and respond to threats at speed across your environment
Microsoft Sentinel vs. Splunk overview
Let's start with a quick, overall comparison of our two competing SIEM platforms, so we can see which could be the most useful for your security operations centre (SOC). 
Sentinel
First up, we have Microsoft Sentinel.
It's a relative newcomer to the market, having been launched in 2019. Sentinel is a cloud-native, cloud-ready, next-generation security solution.
With built-in machine learning and advanced artificial intelligence (AI), the system can easily cut through alert noise and allow legitimate events to be viewed and actioned.
It has quickly gained popularity with managed security providers and security operations teams across the globe. Many clients are looking to migrate from existing on-premises or heavily infrastructure-based SIEMs to this more scalable, cloud-native platform.
Sentinel allows you to aggregate data from virtually any source, whether cloud-based or on-premises. If a system produces a data log, it can be ingested into Sentinel.
This allows it to detect potential and hidden threats from anywhere. Organisations can detect and respond to threats much more rapidly, allowing them to keep one step ahead of threat actors.
Microsoft Sentinel comes with advanced analytics services, and AI and data collection that has already been optimised and streamlined. Getting started with the Sentinel is much quicker than with other SIEMs.
Being Microsoft, it integrates with all things Azure, including the Microsoft 365 security stack, which provides an XDR capability.
It also has integration with Azure DevOps. This lets you build, test, and deploy with continuous integration/continuous development (CI/CD) that works with any language, platform, and cloud.
Splunk
Splunk is a "data-to-everything" platform. In layman's terms, this means that Splunk is a single security platform that brings together several security features in one place.
The Splunk Security Cloud includes features such as:
Security analytics
SIEM
Automation and orchestration
Investigation and forensics
Security incident response
Unified security operations
This makes Splunk an all-in-one security solution that also uses big data and AI to help detect and mitigate threats.
Founded in 2003, it has since developed a wide array of cloud-based solutions, designed to improve security and reduce your administration burden.
Splunk's IT framework also includes DevOps and IT solutions which can be integrated into the Splunk Security Cloud. It provides organisations with everything they need to protect and maintain their network.
As a SIEM platform, it's a very complete solution and highly customisable. But, as we'll see when we look in more depth at both solutions, Splunk is not without its difficulties.
Ease of deployment
Let's look at how easy it is to deploy our two SIEM solutions.
Sentinel
Microsoft Sentinel's initial setup is straightforward, especially if most of your network or cloud operations are already native to the Azure cloud.
Sentinel also has a reputation for being easier to use as so much of the technology is 'out of the box' and requires very little in the way of initial configuration.
For example, onboarding Microsoft Sentinel is as simple as connecting your data sources. These include Microsoft sources such as Office 365 and Defender for Cloud Apps, as well as Azure services like Azure Active Directory. All this can be done with just a few 'clicks'.
Migrating from another SIEM platform to Sentinel is also relatively straightforward, as the platform has a significant number of 'out of the box' data connectors for the most common log sources.
Microsoft continues to add to these regularly. Organisations enrolled in the 'Private Preview' programme get visibility and use of these ahead of public release.
Splunk
While many Splunk users say the initial setup is straightforward, others disagree as they find the platform and its deployment overly complex.
For example, Splunk has its own System Programming Language (SPL) that users need to learn to use it properly. There's a significant amount of documentation to read and training to undertake to fully understand it.
Most SOC analysts are not Splunk experts as well. The amount of time and training to become proficient with Splunk adds another dimension of difficulty for deploying this tech solution.
If you've moved from a different SIEM to Splunk, the deployment is also going to prove difficult. More success is had from installing Splunk from the beginning and building it up to increase functionality.
Integrations and architecture
Let's see how easily both SIEMs integrate into a system or architecture.
Sentinel
Setting up and integrating Sentinel is a relatively easy process.
It fully integrates with all Microsoft products, so once you're set up, gathering data is easy.
If your architecture isn't Microsoft based, no problem. Sentinel easily integrates with a wide variety of third-party software, applications, network devices, and other internet services.
A security team using Sentinel is therefore able to gather data from anywhere they need to, regardless of the existing architecture.
Splunk
Splunk is a harder set of systems to implement and integrate. Even before installation, it already has a multi-tier architecture.
This makes integrating Splunk into an existing infrastructure more complicated, especially if you're moving from a different SIEM platform to Splunk.
Managing large installations on Splunk is particularly complex, as it requires a lot of technical knowledge and training to fully integrate it into an organisation's existing ecosystem.
Features and capabilities
Let's see how Sentinel and Splunk measure up in some key areas of functionality.
Real-time monitoring and alerts
Both SIEM platforms have similar real-time monitoring and alert capabilities, with Sentinel being considered the stronger of the two.
Microsoft Sentinel's near-real-time (NRT) rules are designed to run once every minute and capture events ingested in the preceding minute. This supplies analysts with information that is as up-to-the-minute as possible.
User activity monitoring
Both SIEM platforms have similar capabilities in this area, with Sentinel again being considered the more capable of the two.
Sentinel's user and entity behaviour analytics (UEBA) transforms raw data into meaningful insights to help identify advanced attacks.
Essentially, UEBA extends the user behaviour analytics (UBA) that Splunk uses.
It does this by observing patterns and anomalies for other entities, such as network devices and servers, and not just individual users.
Use case investigations
Both Sentinel and Splunk have comparable technology and capabilities in this area, including:
Detect and Investigate Malware
Detect and Stop Data Exfiltration
Privileged User Monitoring (PUM)
Detect Zero-Day Attacks
Use DNS Data to Identify Patient-Zero Malware
Threat detection and response
It's been a close race so far, but Sentinel is, without doubt, the superior platform when it comes to threat detection and response.
In addition to being a SIEM system, it's also a platform for security orchestration, automation, and response (SOAR).
As well as being both a SIEM and a SOAR, it leverages the full power of the Cloud – including powerful artificial intelligence.
Neither of the two solutions has an integrated, out-of-the-box threat intelligence platform. They do support several connectors with threat intelligence feeds, but the integration must be set up manually.
Log storage
Both platforms can store log events in the long term. Splunk does so using their own proprietary Log Observer, whilst Sentinel does so using Azure Data Explorer.
Both are relatively easy to set up and configure.
Administration and reporting
Being able to easily manage and make sense of the data obtained from your SIEM platform is crucial.
Sentinel
Sentinel has the built-in option of Azure Monitor Workbooks, which can be enabled and set up with relative ease.
Workbooks allow you to visualise your data using built-in templates. If these templates aren't exactly to your requirements, you can create custom templates.
You're also able to use Workbooks to create interactive reports, for the ease of presenting security and log data to the board, for example.
Splunk
Splunk offers similar functionality, but as with most things in Splunk, the steps involved in the administration and reporting of your data is a complicated process.
There are more choices for how this data can be reported (such as adding a report to a dashboard panel or embedding a scheduled report into an external website), however.
While the process of administrating and reporting your data in Splunk is complex, full documentation of how to do so is readily available from their website.
Pricing
Let's see how these SIEMs stack up in terms of their pricing structure.
Sentinel
With Sentinel, there are two pricing structures. One is based on a pay-as-you-go model – meaning that you'll only pay for what you've used.
In this model, you pay per GB (gigabyte) of data investigated or analysed. As of August 2022, you can expect to pay £2.09 per GB.
There's also a 'Commitment' tier system, where you pay a fixed price per your selected tier. This lets you have a predictable total cost for the service you're using.
These tiers run from 100GB per day all the way up to 5,000GB. You can find more details about the tier pricing structure here.
If you wanted to 'try before you buy', there is an option for a free 31-day trial with a limit of up to 10GB of data analysed.
Splunk
There are a few different pricing plans depending on the size of your organisation and how you'll be using Splunk.
However, Splunk's pricing isn't very transparent. You either need to get in touch with them directly or do a lot of further reading.
There are a few different pricing options including Entity, Workload, and Ingest pricing (which is much like Sentinel's pay-as-you-go model).
According to some vendors, Splunk has a habit of surprising customers with additional costs.
For more details about Splunk's pricing plans, you can visit their pricing FAQ page.
Like Microsoft Sentinel, Splunk also offers a free trial, ranging from 14 days to 60, depending on the product and size of your organisation.
Service and support
How do our SIEM platforms measure up when it comes to customer service and support?
Sentinel
Support for Sentinel, and Microsoft products in general, isn't as comprehensive as the support for Splunk.
However, various how-to guides – from installation to connecting data collectors – can be found easily.
A lot of the problems with not having a high level of technical support can be solved by outsourcing day-to-day management of your Microsoft Sentinel environment to a specialist security team.
It should also be noted that Sentinel doesn't have as dedicated a technical support team because it simply doesn't require the same level of technical support as Splunk.
Splunk
Splunk has a high level of technical support available, including a direct line to a support team in case you have any technical issues.
Splunk has a wealth of resources available to help learners and users understand its details. It also has an involved online community of experts ready to answer any questions.
The community also has several user groups made up of Splunk enthusiasts, who provide tips, tricks, and best practices.
You can even request new ideas or suggest enhancements directly to the Splunk community.
Overall ROI
Organisations that use both Microsoft Sentinel and Splunk report a good return on investment. This makes the adoption of either SIEM platform a shrewd business decision when it comes to the overall security posture of an organisation.
Sentinel
According to the Forrester Total Economic Impact study, Sentinel delivers a 201% return on investment over three years.
Even more impressive, the payback period is less than six months.
Sentinel also boasts impressive numbers such as a 48% reduction in costs compared to other legacy SIEM solutions. This includes savings on expenses like licensing, storage, and infrastructure costs.
Splunk
It's difficult to nail down hard and fast numbers when it comes to adopting Splunk as your SIEM solution, and the figures are confusing when it comes to ROI.
This is because how much you pay for Splunk varies greatly based on which products or services you use. With those figures being so variable, it's difficult to point to a precise set of numbers and say definitively what an organisation's ROI will be when using Splunk.
This lack of hard numbers also makes a direct comparison of ROI with Sentinel extremely difficult.
Conclusion
Both Microsoft Sentinel and Splunk are extremely powerful and customisable SIEMs that can bring a lot of value and peace of mind to any organisation that employs them.
However, in several different areas, Sentinel is the superior SIEM. It's easier to deploy, easier to maintain, and it 'plays well with others'.
Regardless of whether your infrastructure is Microsoft or Azure native, Sentinel will integrate well with it with relatively little configuration.
Splunk generally gets positive ratings for quality of support and high levels of customisability; however, it lets itself down by being difficult to integrate and configure.
Splunk also has an extremely steep learning curve, with its own systems programming language that needs to be understood to get the best out of it.
Splunk does get positive ratings for its customer support and enthusiastic user community.
However, it largely has to have these user resources given the difficulty of installing, integrating, and using the platform.
Overall, Sentinel is more muscular in terms of its technology and capabilities, offers greater customisation, and is more user-friendly. In direct comparison with Splunk, it crosses the finish line first.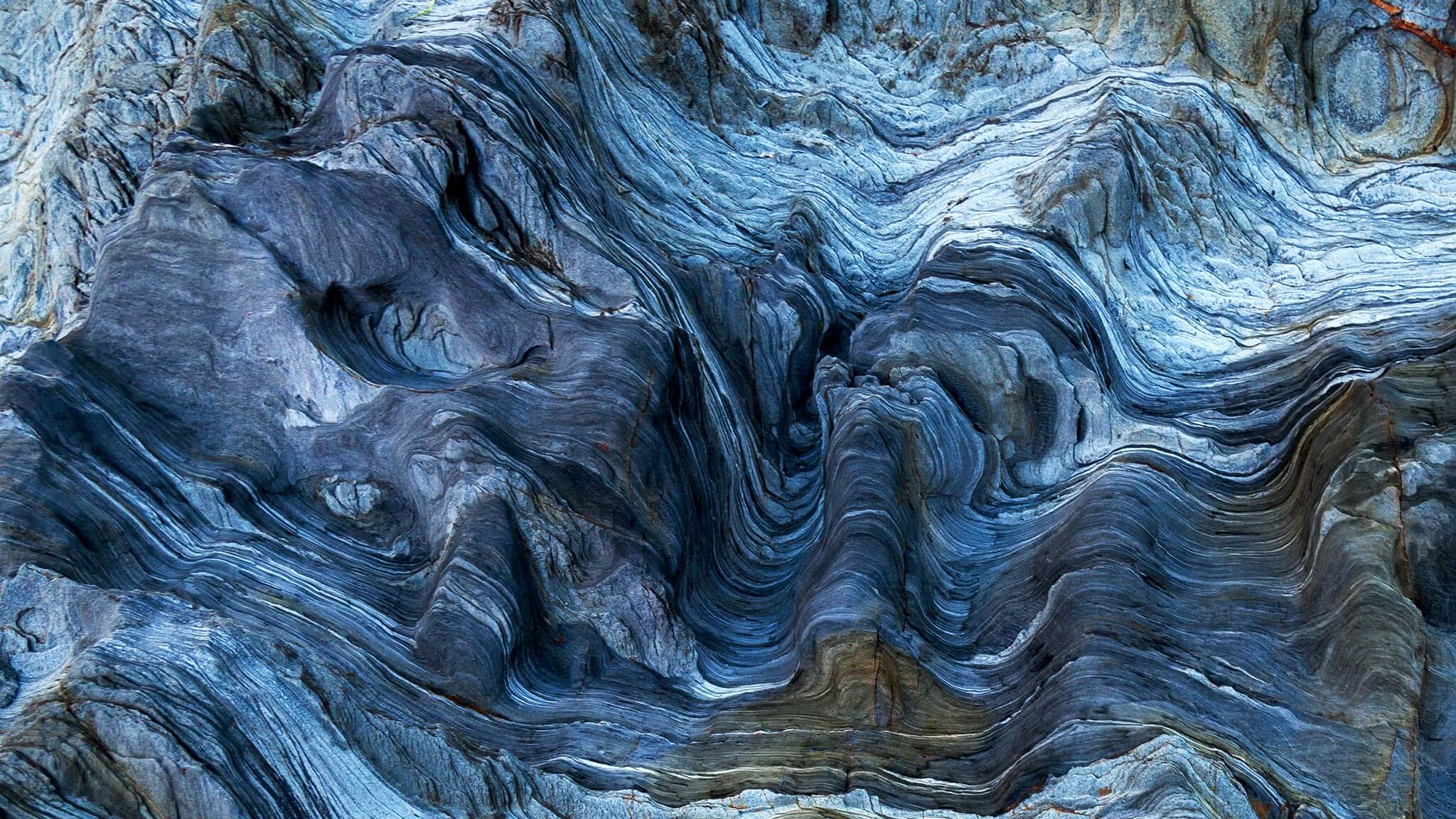 Watch on-demand
Are Microsoft XDR and Sentinel the solutions to securing your digital assets?
Get the visibility you need across your entire cloud and hybrid estate.
Watch now to understand how you can:
Leverage AI and automation to proactively respond to threats
Create a single view of your security from across your hybrid estate
Detect and respond to threats at speed across your environment
Key takeaways
Both SIEM platforms are powerful and capable, but Microsoft Sentinel edges over Splunk in a few key areas.

Microsoft Sentinel is easier to deploy, and it plays well within both Microsoft and third-party ecosystems.

Splunk is difficult to install, configure, and integrate into an existing ecosystem.

Splunk requires a lot of training and documentation to be fully proficient in it, due to offering too many functionalities that require specialised training and knowledge.

However, Splunk has good customer support – though that's necessary given the complexity of the platform.
Next steps
Like this? Don't forget to share.
Great emails start here
Sign up for great content and exclusive invites
Subscribe to the Kocho mailing list if you want:
Demos of the latest Microsoft tech
Invites to exclusive events and webinars
Resources that make your job easier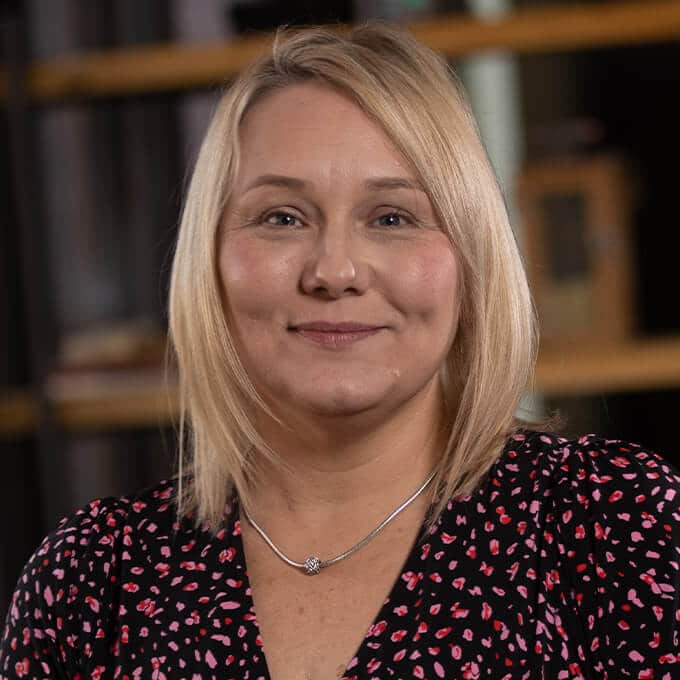 Author
Anna Webb
Anna Webb is Kocho's Head of Security Operations. Anna is a CISSP qualified security professional with over 20 years experience, and works tirelessly to ensure our clients have peace of mind.
Got a question? Need more information?
Our expert team can help you.