To mark International Women's Day, we asked some of the women working at Kocho to share the thoughts and experiences of their careers in tech.
Bringing more women into tech jobs is a core challenge across the industry. While progress is certainly being made, the fact is, four out of every five jobs are still held by men1.
And yet, the history of the industry simply couldn't be written without the influential input of pioneers like Radia Perlman, Grace Murray Hopper, Ada lovelace, or Hedy Lemarr2.
At Kocho, we're committed to doing our part to redress the balance.
And, we're proud to champion the amazing talents of the women in our team.
Applying their skills, experience, and knowledge. Playing a pivotal role in helping Kocho on its path to continually become greater.
Different skillsets, different roles, different experiences
As you might expect, we take great pride in the expertise that exists across our entire business. And, across every area of the company we have women making a difference, every day.
Not just to Kocho, but to the many clients who rely on our services to keep their businesses safe, compliant and productive.
Women like Security Analyst, Nicci Smart. Her knowledge of open source language KQL helps her investigate cyber incidents detected in Microsoft Sentinel. Helping our clients stay protected from the ever-present threat of cyber attack.
Or, Helen Haffejee, whose role as Security and Compliance officer ensures that controls are kept in place to mitigate against security risks.
The roles are diverse, the range of experiences broad. From those like Niki Mehta (Senior Data Analyst), with more than 15 years experience in the industry. To those like Ella Carter, still in the early stages of her career, but already making progress.
A colleague once described me as the "Guardian of quality". I test any software or changes we make for clients to ensure it meets expectations.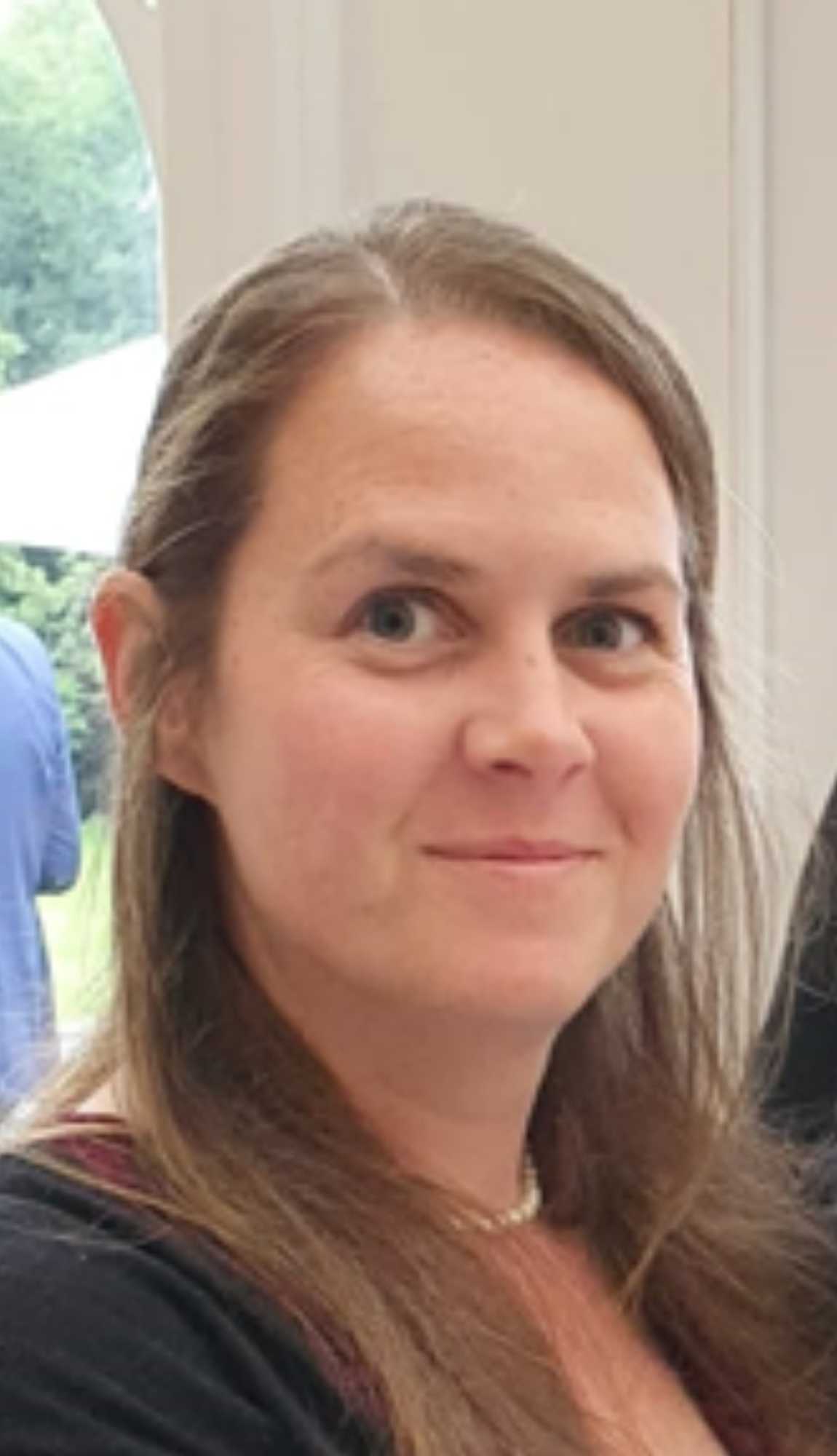 Juliet Archer
Senior Test Analyst
Supporting our customers when and where they need us
Providing quality, expert support to our clients is woven into the fabric of Kocho's culture. From cyber security and compliance, to first-line support and software engineering.
And, with offices in London, Surrey, Cardiff, Manilla, and Cape Town, we can offer this support any time, around the world.
None of which can be achieved without the application of women like Tandiswa Tsengiwe (First Line Service Desk Engineer) or Nathalie Ricketts (Service Desk Agent).
Working from our Cape Town office, they combine their technical knowhow with quality customer service skills to ensure our clients stay satisfied.
And, more importantly, operational.
Of course, supporting our customers is not just about offering assistance when issues arise. It's about delivering solutions that enhance their business. Helping our clients improve their security, productivity, or customer experience.
For instance, within our External Identity team, consultants such as Inese Strautina-Duggan, and Manal Awad, apply their expertise in Microsoft Azure AD B2C. Helping clients securely manage access and deliver user-friendly sign-in solutions that drive their business forward.
I have really appreciated the increase in responsibility and the opportunity to lead higher priority cases that require a more complex understanding of the software we provide.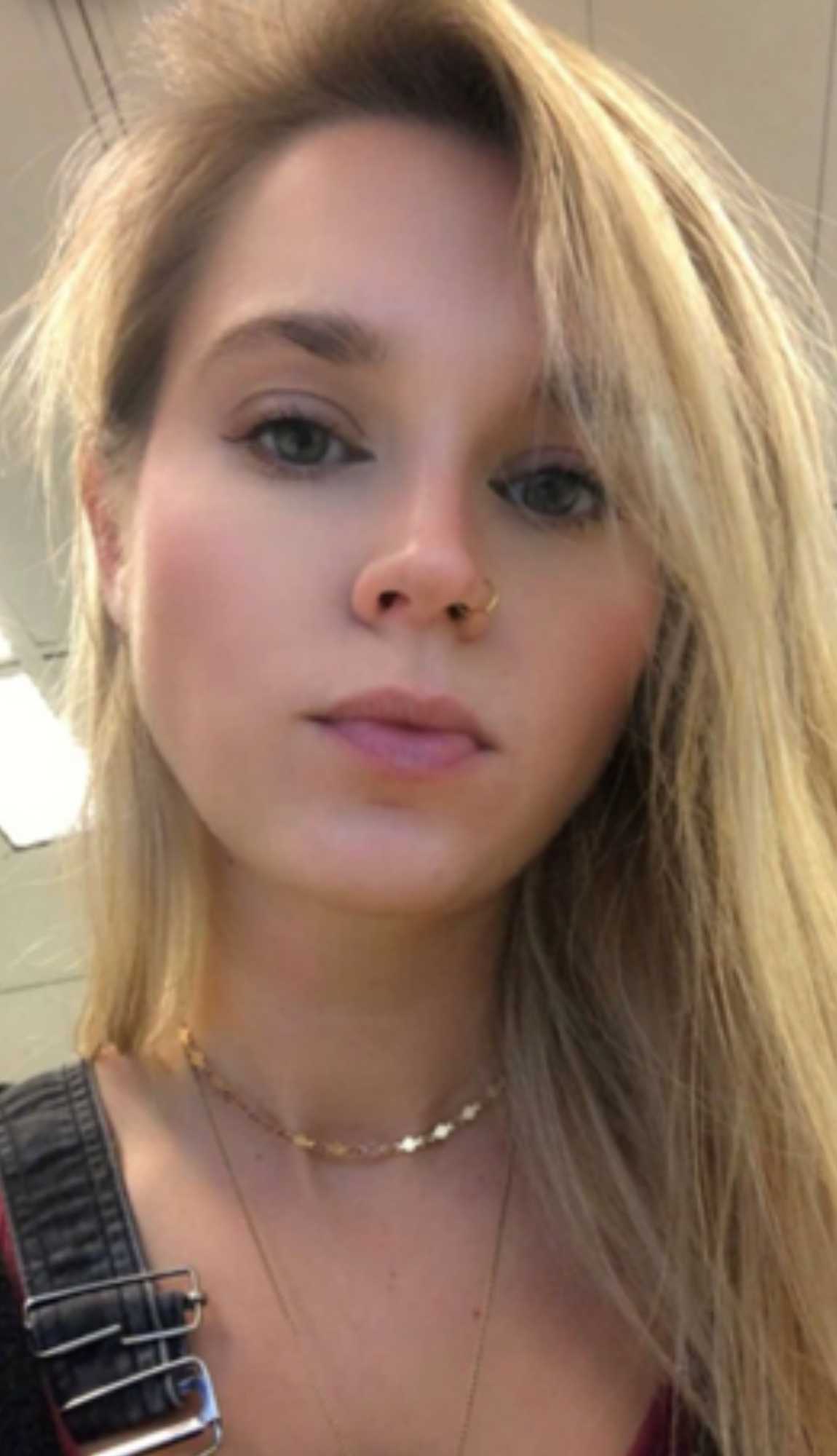 Different pathways, all leading to tech
For each of the women working within the Kocho team, there's a different story to tell about their route into the world of tech.
"It's a fast growing sector, and provides opportunities to grow professionally," said Huma Naseer ( IT Support Engineer). Having studied computer science, it was a natural step into IT as she embarked on her career.
Fellow IT Support Engineer, Olamide Adekunle has a similar story to tell. A lifelong lover of technology, she remembers connecting cables together as a child. Her career in IT followed graduation from her degree in computer science.
For others, however, the journey was a little less planned.
As a gamer, Juliet Archer: "Sort of fell into the IT world."
Even our Head of Security Operations, Anna Webb, didn't start out with great plans to work in tech.
"It was something that I got into because my career plans of being a Tour rep were never realised as I didn't do so well at A level," she said.
"I remember being taken to the careers office by my mother, so that I could 'get a job!' Thankfully they were advertising for students to join the Computing Science course at what is now the University of South Wales. I decided I had nothing to lose and the rest is history."
The tour industry's loss is certainly Kocho's gain.
IT is a growing sector. It provides women with security and a chance for career development and advancement.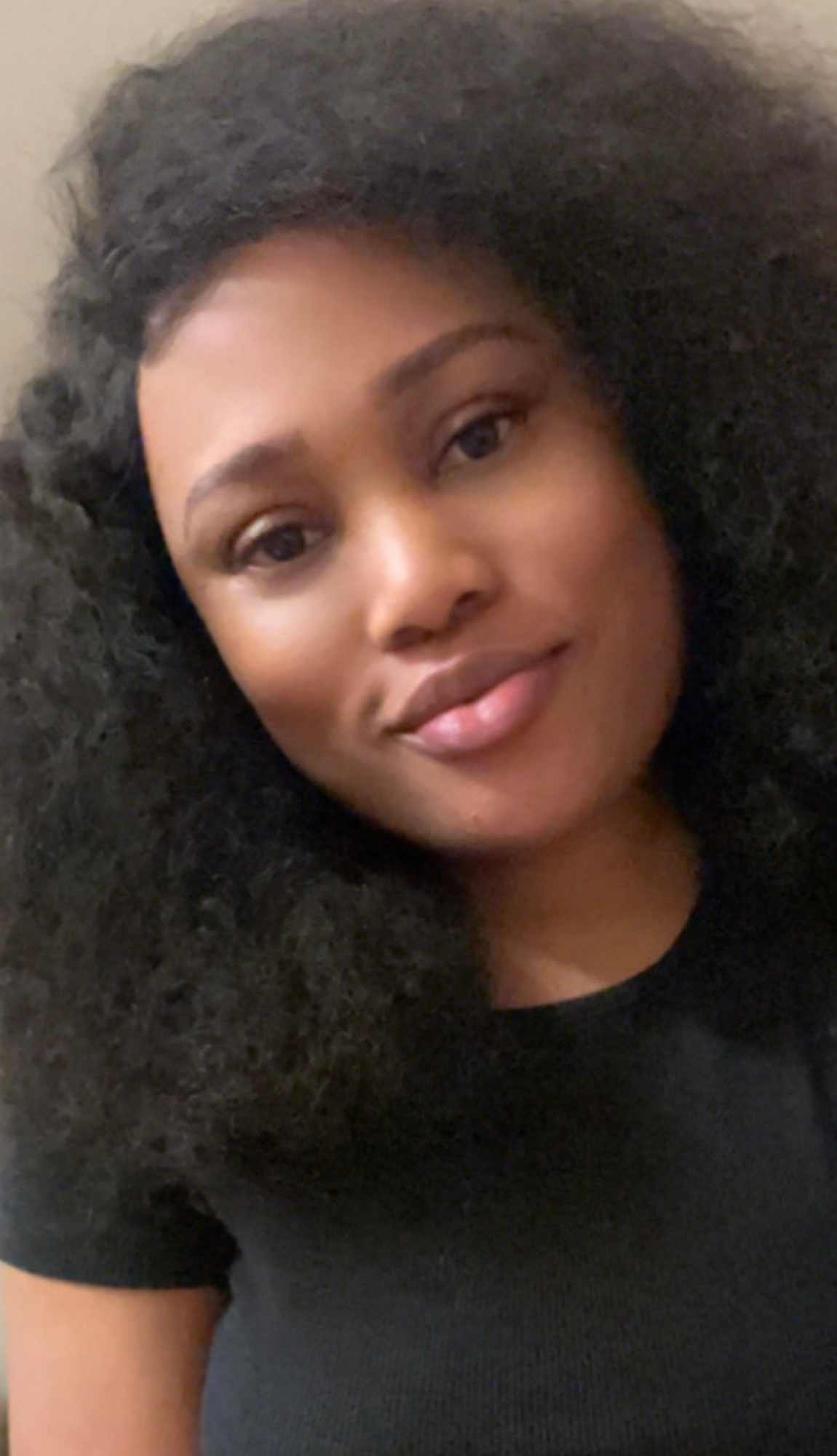 Olamide Adekunle
IT Support Engineer
New opportunities for women thinking of working in tech
There's a rich pool of talented women working at Kocho. But, we're committed to encouraging more to take the step into this growing, exciting sector.
"Technology is currently being shaped by men, as most of the technology workforce is male," said Helen Haffejee, adding: "If you want tech to reflect what you want, and feel the world needs, you need to be part of the environment creating it.
Women bring a different way of thinking to solutions. The more diverse the thinking is, the more innovative and robust the solutions can be."
An opinion backed-up by Nicci and Nathalie, who both encourage women to not be "intimidated by the IT sector".
The modern tech world is a collaborative environment, where progression is based on merit and ability. Where opportunities for women to enter the sector continue to grow.
"You'll find the support you need to succeed," Manal said.
"It's OK not to have experience, especially at the beginning. You can be courageous enough to start somewhere."
Women still face challenges in IT. It's still very male dominated, but we are seeing a greater appreciation for women, and the tech, leadership and empathy skills that they bring.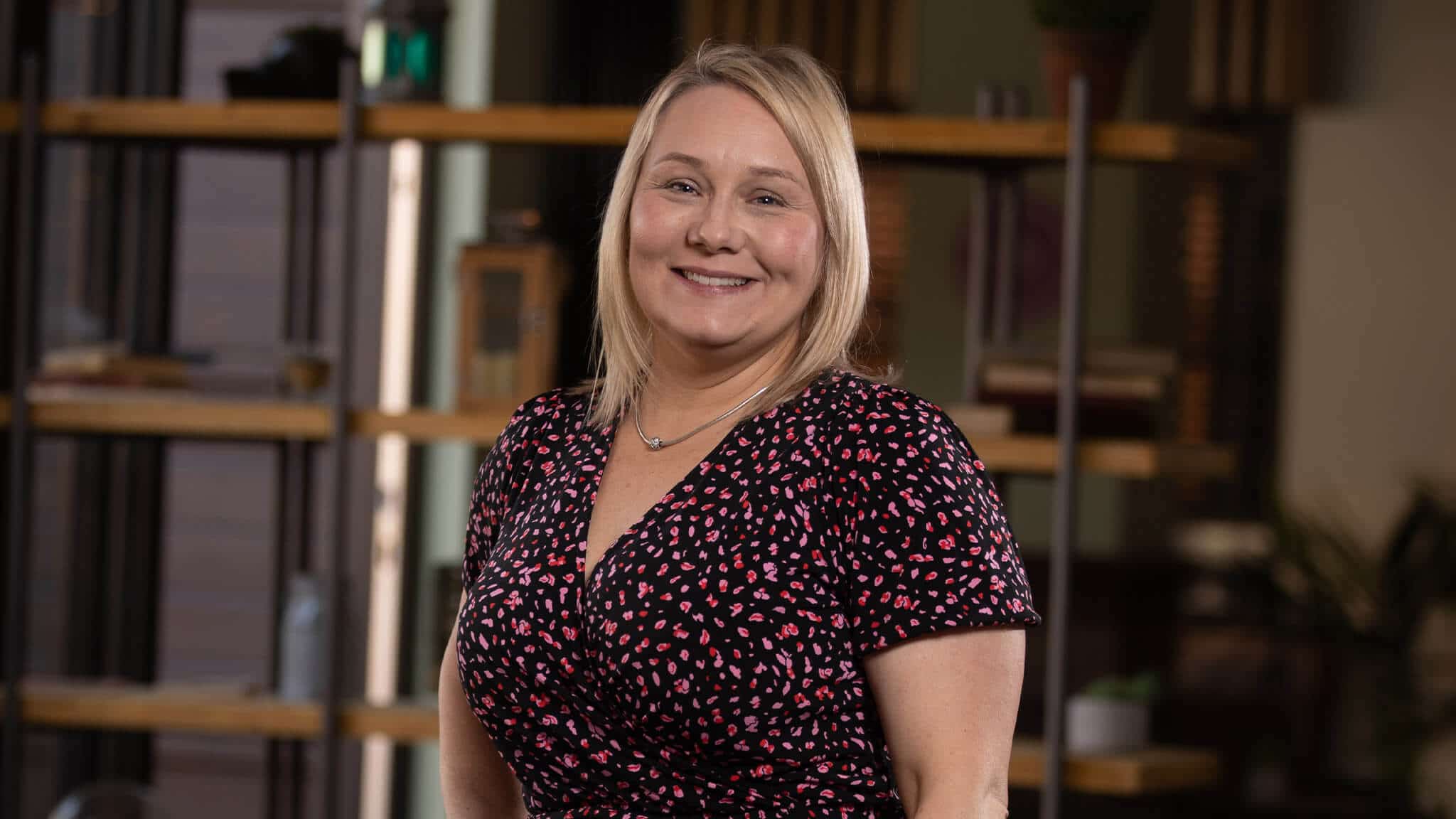 Anna Webb
Head of Security Operations
The message from the Kocho women was a consistent one. If you have the interest and desire to step into tech and to shape the technology of tomorrow, then, in the words of Tandsiwa: "Go for it!"
Women may still be a minority in the IT workforce, but the gap is closing. And the opportunities for women to make a difference are increasing.
Are you interested in taking a first, or next step, in a tech career? Then find out more about working at Kocho and check out our latest opportunities.
Thanks to the women who contributed this story, and to all the women at Kocho
Helping us become greater, each and every day.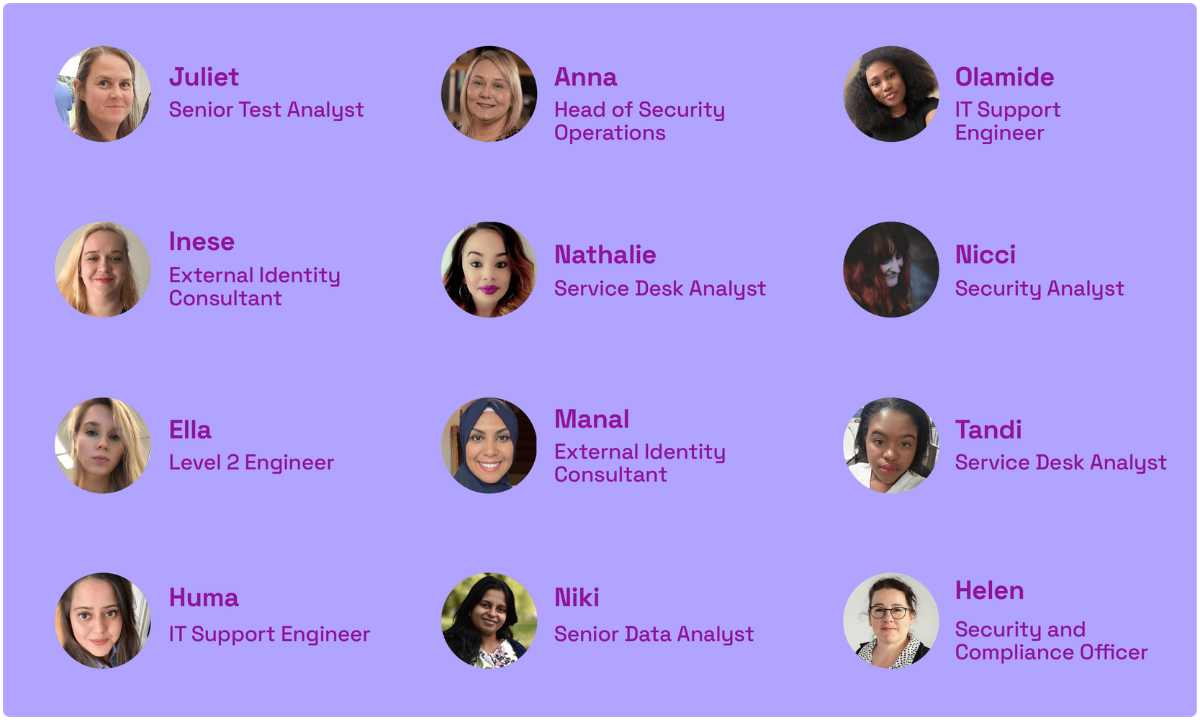 Sources: 
Don't forget to share on social.
Great emails start here
Sign up for great content and exclusive invites
Subscribe to the Kocho mailing list if you want:
Demos of the latest Microsoft tech
Invites to exclusive events and webinars
Resources that make your job easier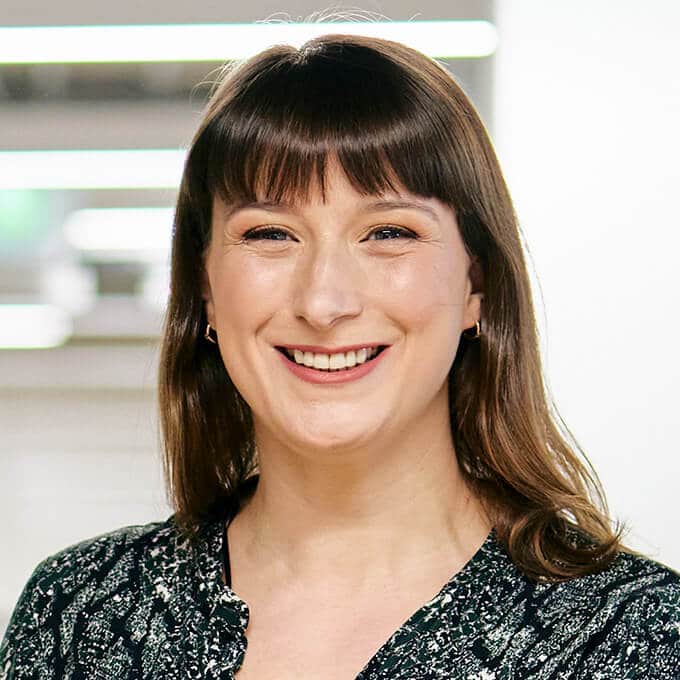 Author
Nichola Rees
As People Director, Nichola's primary focus is to make sure people at Kocho are happy – knowing if that happens that everything else will fall into place.
Got a question? Need more information?
Our expert team can help you.