Kocho are delighted to announce a new partnership with Hoxhunt, a native AI Human Risk Management platform.

Hoxhunt specialise in delivering personalised learning paths that transform human cyber behaviour. Improving user awareness and mitigating the risk of social-engineering security breaches, like phishing.
With services catering to energy, transportation, manufacturing, internet services, consultancies, financial institutions, and gaming industries, Hoxhunt has established itself as a trusted name in the cyber security landscape.
The partnership will transform cyber security protection and awareness. Combining Kocho's cutting-edge detection and response solutions and managed security services, with Hoxhunt's ground-breaking Human Risk Management platform.
A blend that will serve to significantly strengthen our client's overall security posture.
Technology as a tool to re-engineer human behaviour
By combining cognitive automation and human touch, Hoxhunt's managed service model ensures individualised adaptive learning paths that changes people's cyber behaviour to combat the evolving threats of social engineering attacks.
Hoxhunt CEO, Mike Aalto, said: "Hoxhunt is thrilled to partner with Kocho to address the human side of digital transformation."
The partnership would enable security teams with real-time visibility into sophisticated social engineering attacks. Delivering cyber behaviour change from a native AI Human Risk Management platform that truly lowers risk.
We see tremendous growth potential in the combined products and services of our two highly innovative companies.
Kocho's expertise in delivering cutting-edge phishing awareness technology and managed services has been widely recognised.
By leveraging Hoxhunt's capabilities, Kocho aims to revolutionise end-user engagement with phishing awareness.
Revolutionising cyber security training and threat visibility
Andy Brown, Product Director at Kocho, highlighted the potential of this partnership, stating that "…Combined with our experience to deliver expertise, we believe that Kocho and Hoxhunt are in a great place to help our customers dramatically improve security awareness and engagement."
The collaboration between Kocho and Hoxhunt will bring together the strengths and expertise of both companies to create a comprehensive cyber security solution.
By integrating Hoxhunt's AI-driven Human Risk Management platform with Kocho's phishing detection technology, organisations will benefit from real-time visibility into evolving cyber threats. And receive targeted training to strengthen their defence against social engineering attacks.
We saw the potential of Hoxhunt to radically change the end user engagement with phishing awareness.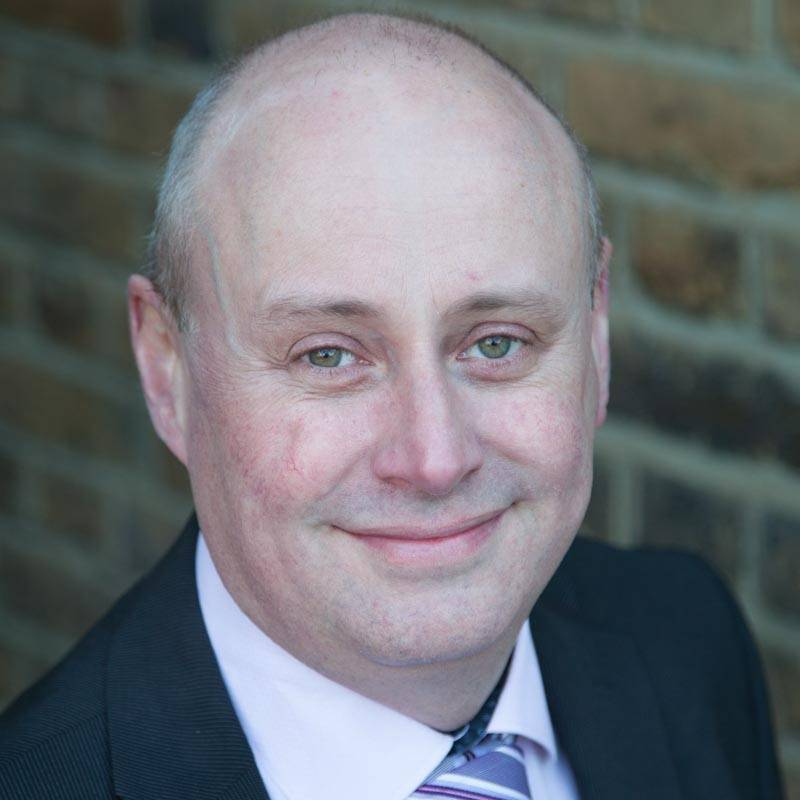 Andy Brown
Product Director, Kocho
Empowering organisations against constantly evolving cyber threats
This partnership comes at a time when cyber threats continue to evolve in sophistication, necessitating innovative solutions that address the human factor in cyber security.
By focusing on changing human behaviour through adaptive training, Kocho and Hoxhunt aim to empower organisations to proactively mitigate risks and significantly improve their security posture.
As the digital landscape continues to evolve, the joint efforts of Kocho and Hoxhunt will be part of the industry-wide wide drive towards improvements in security awareness and engagement.
With their combined expertise and a shared vision for comprehensive cyber security solutions, the partnership is set to deliver tangible results. Helping organisations stay one step ahead in the battle against cyber threats.
Interested in learning more about this or any of Kocho's other services? Get in touch with our experts!
Like this? Don't forget to share!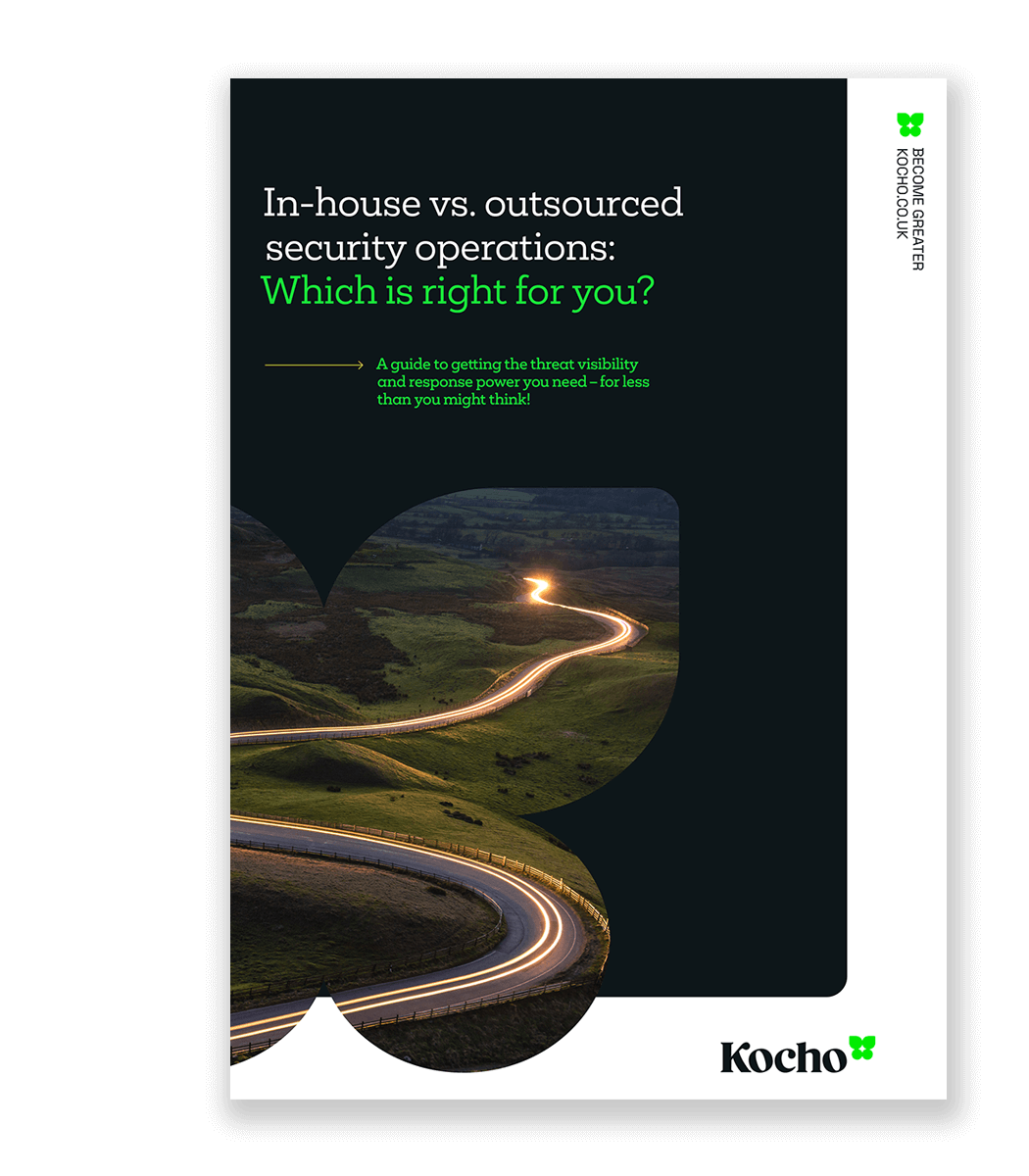 Free e-Guide
In-house vs. outsourced security operations: Which is right for you?
Download your 35-page guide to discover the:
Cost of building an in-house security operations centre
Hidden risks that could catch your business out
Security benefits and savings you could achieve
Great emails start here
Sign up for great content and exclusive invites
Subscribe to the Kocho mailing list if you want:
Demos of the latest Microsoft tech
Invites to exclusive events and webinars
Resources that make your job easier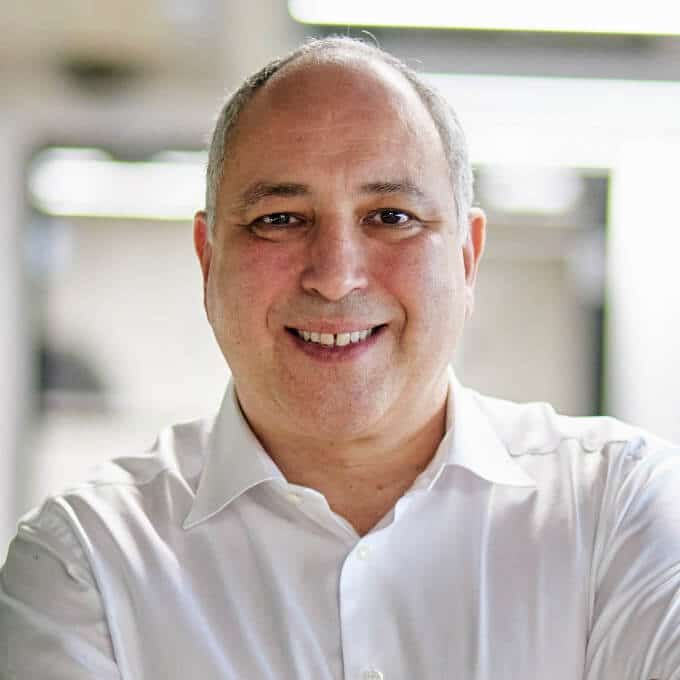 Author
Des Lekerman
Des Lekerman is Kocho's CEO. Des spearheads the company's growth strategy and vision. He's passionate about finding ways to help people work smarter and communicate better.
Got a question? Need more information?
Our expert team can help you.