Kocho have been working in partnership with a prominent US-based investment and asset management company since 2019. Ensuring their IT infrastructure and support processes were enablers for rapid growth and modern collaborative working.
Responding to the challenges of a changing workplace and fast-growing business
It's common, following a period of rapid growth, for organisations to need additional IT support. Equally common is the difficulty in finding suitably skilled professionals at scale, without negatively impacting costs or existing resources.
This was the situation that our client, a prominent investment and asset management company in the USA, found themselves in.
Already successful and ambitious for more, the organisation had grown rapidly. Opening in new locations, increasing the employee-base, and expanding their infrastructure.
Then, along came the COVID-19 pandemic, and the sudden, dramatic shift to remote work and collaboration.
To manage the change and facilitate the growth, greater IT support and expertise was required.
The challenge was bringing this into the business while keeping operational costs down. And, ensuring their existing IT team remained focused on strategic objectives.
A partnership designed to support ambitious goals
The organisation were in need of a partner who could provide experienced 1st line support managed services. Someone who could offer the required skillsets at the appropriate scale, and who understood the particular challenges of their industry and working environment.
As a global top 5 managed service provider in the financial services sector, with gold-standard capabilities in Microsoft's security suite, Kocho were seen as the ideal partner.
From day one, the partnership has been the foundation for sustained global growth. A platform to embrace productive modern working practices.
All underpinned by a trusted layer of Microsoft expertise.
In the years since, we've worked in close partnership with our client. Transforming its IT support function, and helping them make a seamless transition to remote work.
In this period of major change, we provided peace of mind IT support. With support tickets increasing exponentially, from 2,690 per year to over 30,000, the Kocho team achieved a response rate of 99.8%, and a resolution rate of 97%.
By taking a close partnership approach we've provided a ringfenced support team, working alongside a dedicated on-site engineer.
And, by working hand in hand with the internal IT team, there's peace of mind when it comes to business continuity for critical systems and user tickets.
Providing results driven managed IT support
With the strong working relationships, clear communications, and mutual trust between Kocho and our client, we've been able to deliver:
Improved operational cost-efficiency and fix reliability with a single, dedicated team.
Improved 1

st

 line support, with a focus on VIPs and a resolution rate of over 97%.
Seamless IT support integration with the client's ServiceNow operating systems.
A scalable IT Managed Service and service desk successfully dealing with 30K+ tickets per year.
Plus, the benefit of delivering managed services with security at its core.
Offering the client peace of mind that day-to-day IT challenges are tackled in a secure and compliant manner.
Securing the future
The relationship between Kocho and our client remains strong, progressive, and continually ambitious to grow.
The next steps in the story will see continued enhancements to their already very robust security posture.
This involves creating a security roadmap for the next 18-24 months, to enhance phishing protection, threat monitoring, and incident response.
Maintaining a partnership approach to our managed IT support has allowed us to understand the business and its challenges. Allowing us to provide an environment that's secure, productive, and scalable.
All the ingredients needed for long-term success and growth.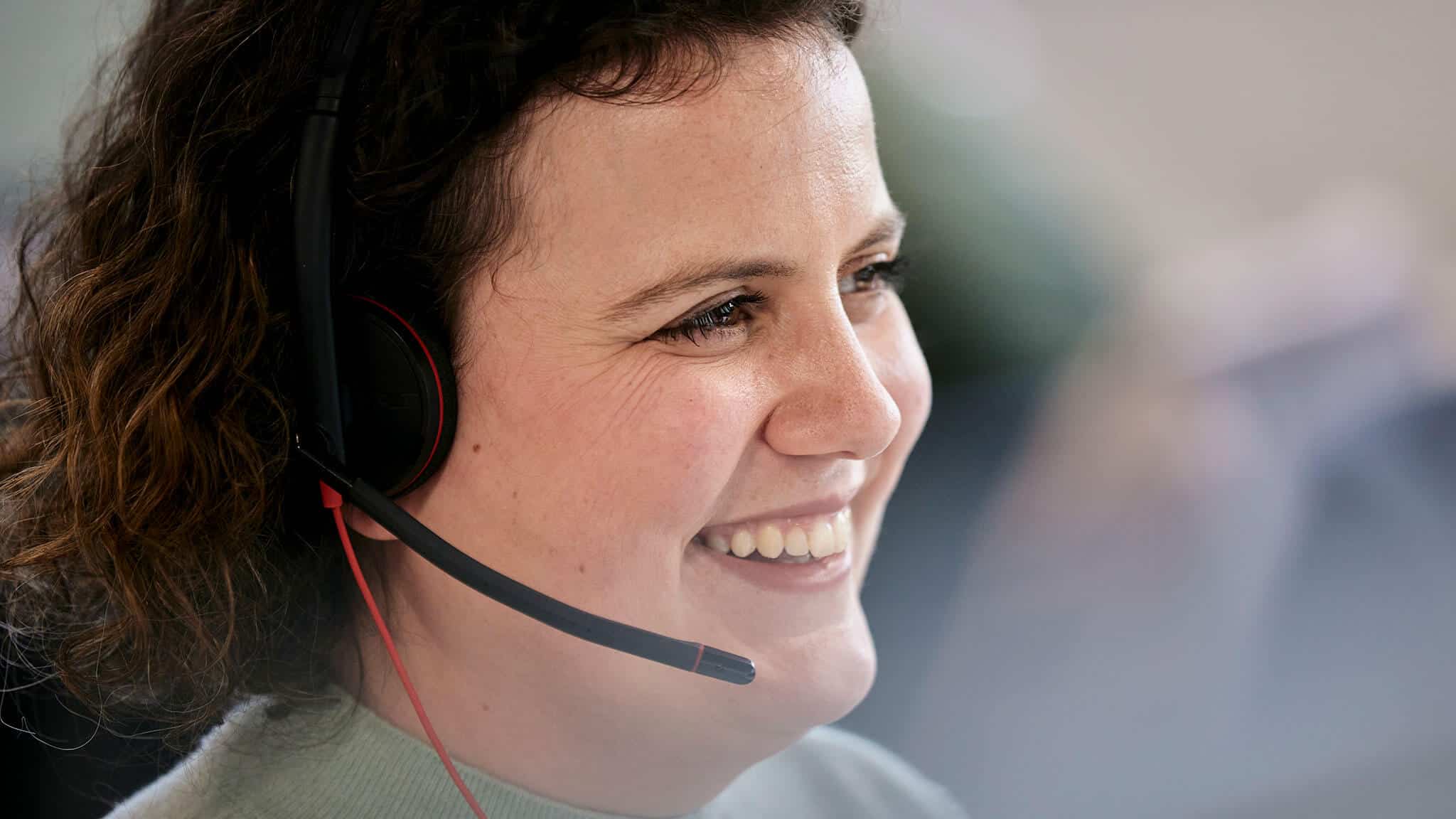 Need help?
Book a Discovery Call today – and fast-track becoming greater
A short Discovery Call is your opportunity to:
Find solutions that meet your unique challenges
Learn more about the latest technologies
Explore Microsoft licensing and funding options
Great emails start here
Sign up for great content and exclusive invites
Subscribe to the Kocho mailing list if you want:
Demos of the latest Microsoft tech
Invites to exclusive events and webinars
Resources that make your job easier
Got a question? Need more information?
Our expert team can help you.