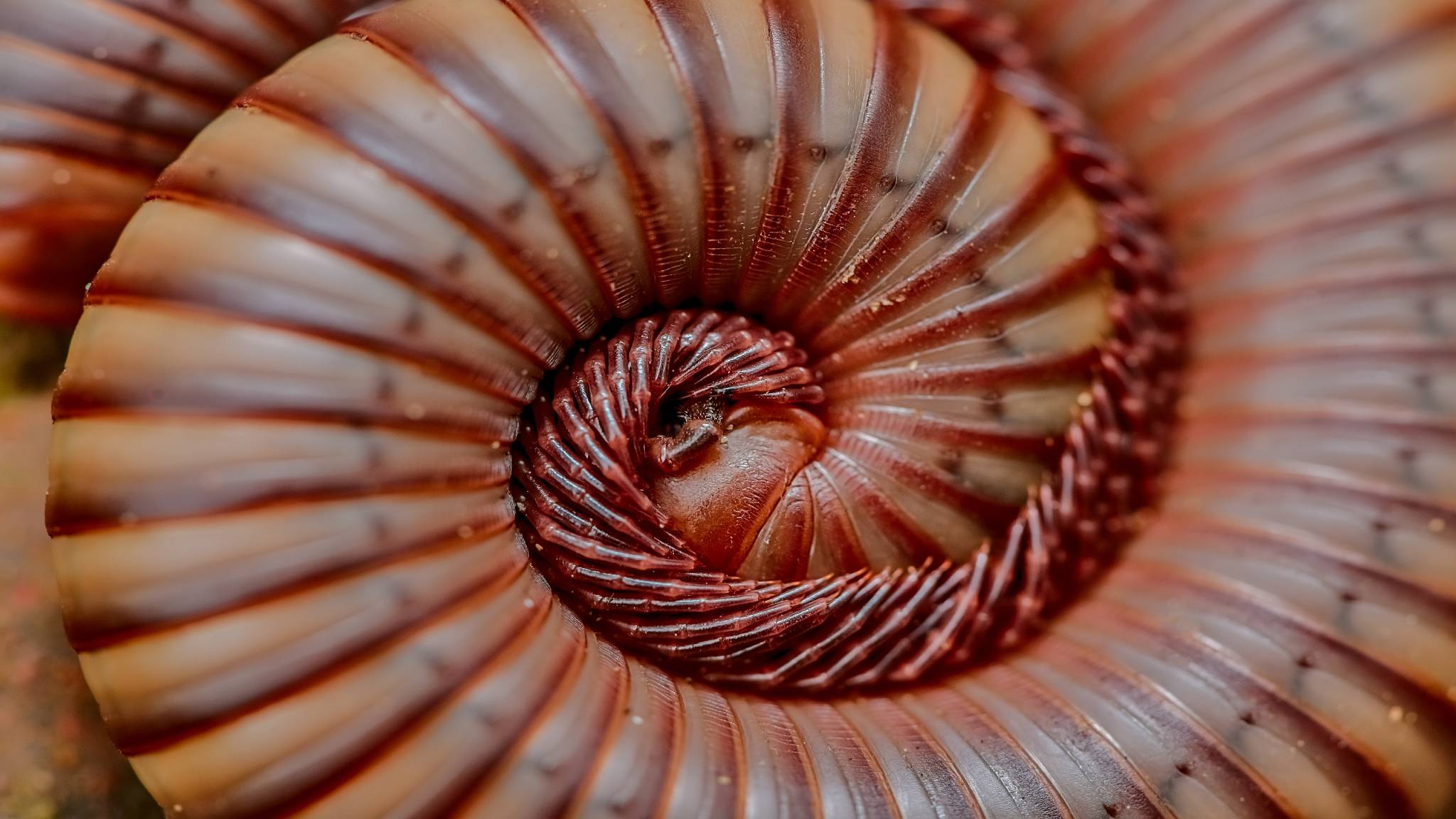 Top 4 managed security services benefits – It's not all about the money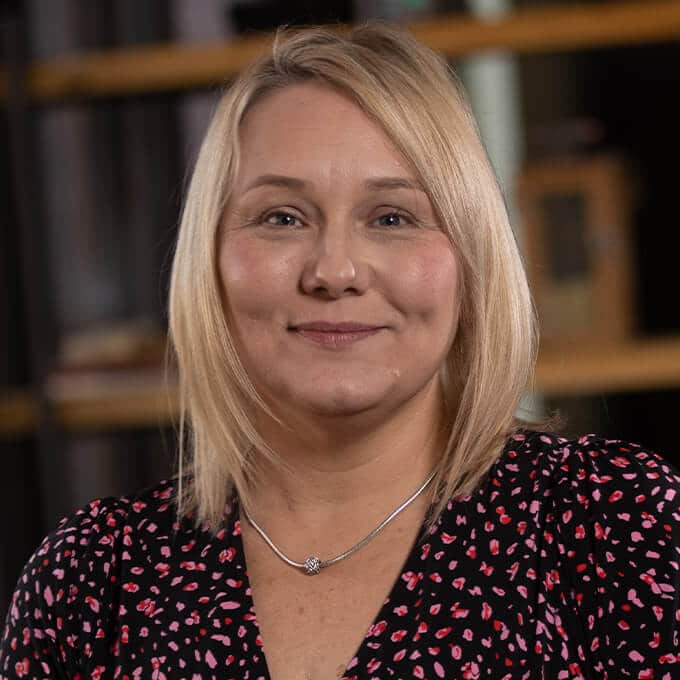 Anna Webb
Head of Security Operations
Published: 21 October 2021
Outsourcing your security operations is a big decision. Many businesses oversimplify it – focusing solely on cost. Yes, saving money is great, but there are other managed security services benefits that you can't afford to overlook.
How did that attacker gain access? Why didn't we detect this breach in time? What steps did we take to mitigate this security risk?
Questions like these are all too common for a lot of IT security teams.
The honest and simple answer is often: our security just isn't in the shape it really should be.
The reasons for low cyber security maturity can differ – from challenges in hiring security talent to limited tech budgets and a focus on other business priorities. In smaller organisations, budgets are particularly squeezed.
A better question would be: how can we improve cyber security at a reasonable cost?
If you're at this stage of decision-making, you're probably wondering if partnering with a managed security services provider (MSSP) is a better option than building an inhouse SOC function.
In this blog, we'll illustrate some key managed security services benefits through use cases, numbers, and client results.
Why you need managed security services
Outsourcing your IT security comes with a lot of positives that have become a necessity in the current threat landscape.
McAfee estimated that cybercrime globally cost businesses $1 trillion in 2020. That's a huge amount of money – and these sorts of costs can't be ignored.
The danger posed by cyber attacks has increased significantly in recent years.
The pressure of the pandemic has given rise to mass remote working and growth in the use of personal devices for work.
This means that your potential attack surface is now much bigger. Having a simple firewall to hide your business assets behind just won't cut it anymore.
Organisations also face a growing rogues gallery of threats. These include malware, ransomware, phishing attacks, and advanced persistent threats (ATPs). As the digital world keeps evolving, so do the threats.
Small to medium-sized businesses are often priced out of the sort of in-house security that can answer these threats.
However, managed security service providers can give you a comprehensive security solution and the peace of mind you're looking for.
Key benefits of managed security services
Investing in cyber security is like paying for insurance – you feel reluctant at first, but eternally grateful when a disaster hits.
With the growing tide of direct hacker attacks and accidental data leaks, a security incident is going to happen sooner rather than later.
Using a managed security services provider allows organisations to maintain the optimal security posture without the need to hire, train, and retain a large security team.
That's the key selling point.
But there are several other direct and indirect benefits which generate exponential dividends in the long run.
1. Unconstrained access to talent
Not a week goes by without another headline about cyber security talent shortages. So, should you really mind the gap?
A lone security warrior is not enough to fully secure the corporate premises. It should come as no surprise that over 680,000 UK businesses have a basic cyber security skills gap. This means they don't have enough inhouse talent to implement essential cyber security practices like firewalls, anti-malware, and data encryption.
Larger inhouse security teams are also understaffed and overworked. Many companies face ongoing security issues following the transition to remote working.
It's one thing to monitor and secure access from one location – but ensuring secure access for thousands of remote users often exposes gaps in security configurations and steers high volumes of false-positive alerts. Due to this, actual security incidents may fly under the radar and get overlooked.
Working with an MSSP means staffing without hiring. Your partner provides the expertise you need and assigns personnel to set up and monitor your company's security.
You save on recruiting overheads, salaries, bonuses, benefits, and training – plus, you get help with establishing the optimal security system configurations.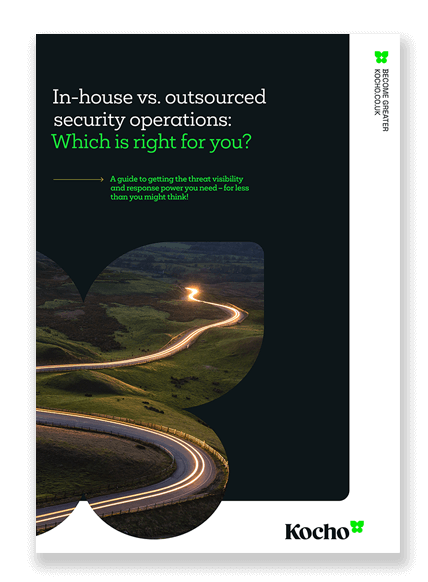 Free e-Guide
In-house vs. outsourced security operations: Which is right for you?
Download your 35-page guide to discover the:
Rea cost of building an in-house SOC
Hidden risks that could catch you out
Huge savings available when outsourcing
2. Continuous protection
Security incidents don't happen on a schedule – they'll strike at the time you least expect. Even a minor issue can lead to system downtime and delays in end-user service delivery. These can range from mildly frustrating to business-critical – especially if you operate in a regulated industry such as finance, healthcare, or education.
Take it from one of our clients, Liontrust – a fund management company. Last year, they had to deal with several security stressors at once:
A forced shift to remote work heightened security and compliance risks.
Senior firm members were ambushed with phishing attacks.
Recent mergers, acquisitions, and cloud adoption extended the security perimeter.
Based on the results of our Security Posture Assessment, we first helped Liontrust deploy Azure Defender and Microsoft Defender to stave off phishing attacks. Then we implemented Microsoft Sentinel for continuous, automated security monitoring across the company's entire estate.
All their issues were progressively resolved, and they now maintain high levels of security as required by customers and regulators.
A security-as-a-service approach provides you with predictable and undisrupted coverage, courtesy of both technology and human expertise. By establishing better threat monitoring and security reporting, you also get actionable intel for further improving your security posture.
3. Access to the latest technology and expertise
The sheer volume of security solutions on the market today is intimidating. But more tools aren't always the answer.
So, before you switch to managed services, examine your current tech portfolio and infrastructure.
Specifically, think if you have:
Sufficient baseline coverage – sensitive data protection, firewalls, data loss prevention systems, anti-malware, and anti-virus protection.
Up-to-date identity management practices for remote and local access, conducive to remote and/or hybrid work.
Any security telemetric data collection and analysis tools – e.g. a security orchestration, automation and response (SOAR) tool in place.
Any security monitoring, logging, and event management infrastructure in place.
It's okay if you're not up-to-speed on everything mentioned above. An MSSP is an advisor. Our role is to guide you to security solutions with the optimal price-to-value ratio – and then implement, integrate, and scale selected technologies within the existing infrastructure.
For instance, when we started working with the University of Stirling, they had no established SOC/SIEM capability. Yet, as an educational institution, they had access to different Microsoft 365 security tools – a cool bonus.
Our team helped with the Microsoft Sentinel implementation to protect on-premises and cloud-based systems. After establishing the required levels of security and visibility, we also provided threat monitoring and reporting.
In just three months, the University of Stirling has gained both the security technology and the expertise they need. For comparison, pulling off the same project inhouse would take more than six weeks to even reach the implementation stage.
4. Cost containment
Of course, you can't ignore the financial benefits of working with an MSS partner.
Let's be candid: cyber security is an expensive function to run in-house. By our estimates, setting up an inhouse SOC capability for an organisation with up to 1,000 users would cost £1,033,500 over three years in CAPEX and OPEX costs.
That's cost-inhibitive for everyone but larger enterprises.
Now, how do managed security services costs compare? Favourably is an understatement.
Partnering with an MSSP could save you over £893,500 in the same period.
Where do the savings come from? First, you are not keeping security people on the payroll (your MSSP pays for that). Neither do you pay for the employees' upskilling or training. That alone shaves off some significant costs.
Next, a decent MSSP helps you with tool selection and right-sizing. This ensures that you're spending what you need to secure your operations, rather than go for the vendor-recommended (but not the most cost-effective) tier.
And that's not all…
An experienced managed IT security services provider will advise you on how to meet the necessary security standards and stay on the good side of compliance.
And they'll consistently report on the progress and outcomes of security monitoring, threat detection, and threat mitigation activities to show just how much your company is saving by staying secure.
Key takeaways
An MSSP helps ensure that all endpoints, systems, and user identities are protected by the optimal safeguards.

You not only gain access to in-demand talent but also ongoing technology and operational guidance on improving your security standards.

MSSPs propose a more cost-competitive, tiered pricing structure, based on the number of users, monitored sites, and infrastructure type, among other factors.

A combination of intelligent automation and expertise available on-demand ensures that no incident goes under-reported.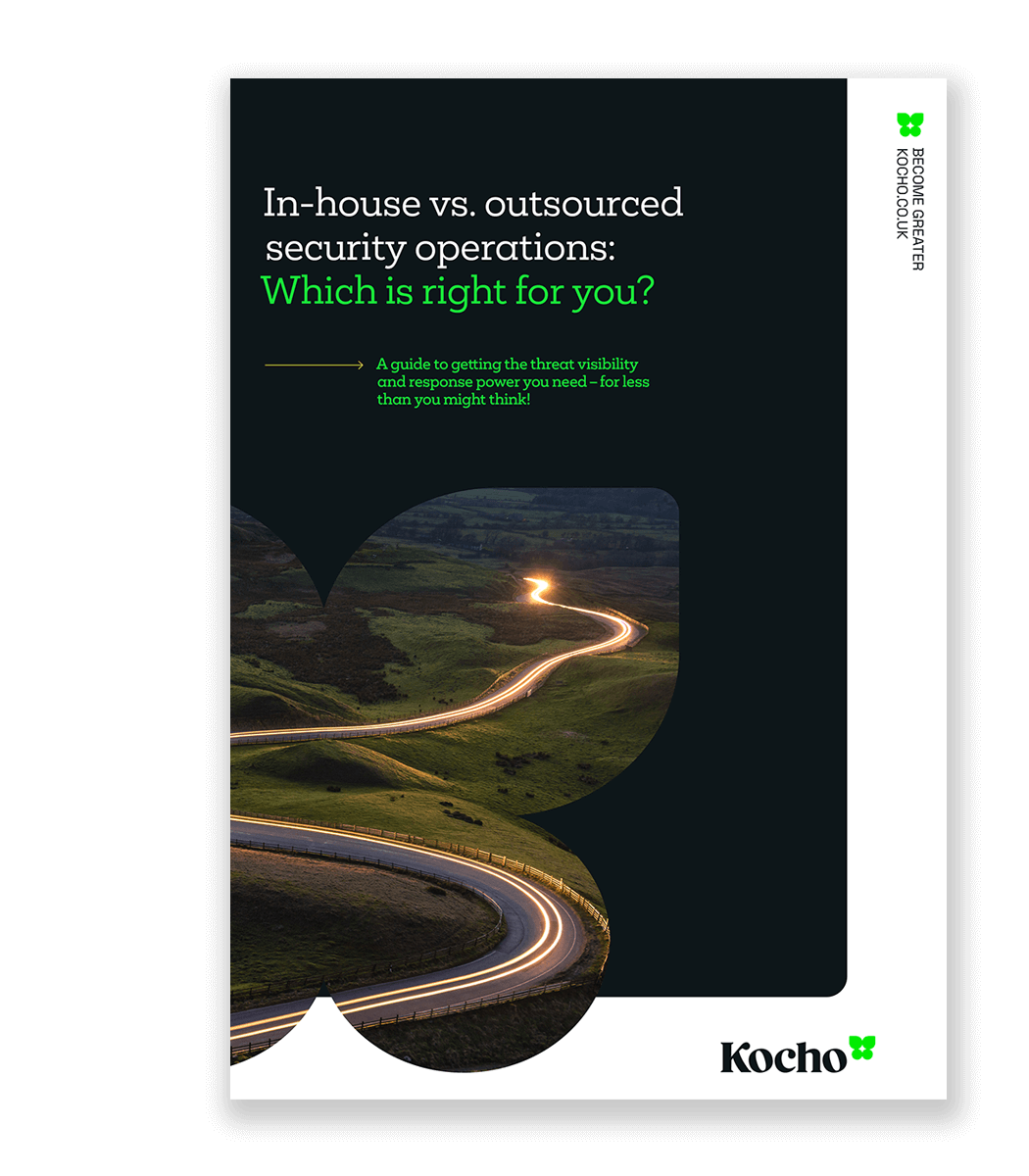 Free e-Guide
In-house vs. outsourced security operations: Which is right for you?
Download your 35-page guide to discover the:
Cost of building an in-house security operations centre
Hidden risks that could catch your business out
Security benefits and savings you could achieve
Great emails start here
Sign up for great content and exclusive invites
Subscribe to the Kocho mailing list if you want:
Demos of the latest Microsoft tech
Invites to exclusive events and webinars
Resources that make your job easier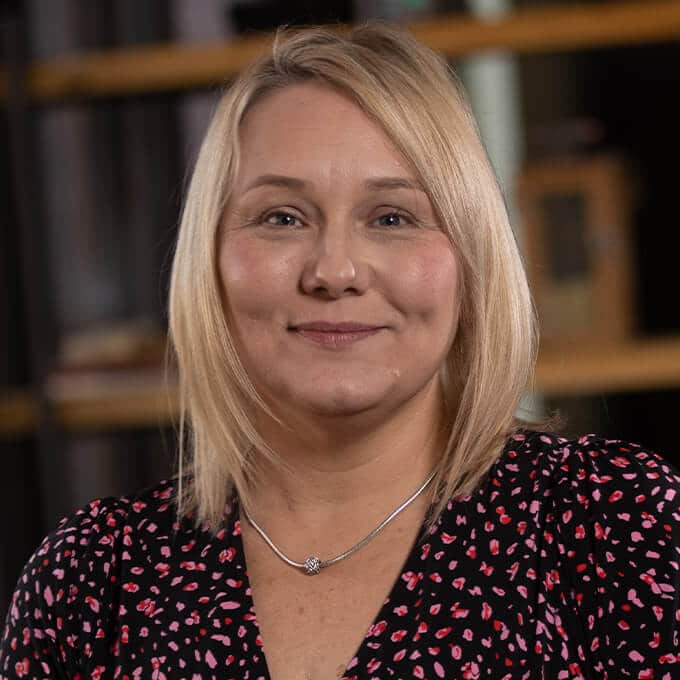 Author
Anna Webb
Anna Webb is Kocho's Head of Security Operations. Anna is a CISSP qualified security professional with over 20 years experience, and works tirelessly to ensure our clients have peace of mind.
Got a question? Need more information?
Our expert team can help you.