Security attacks have increased to unprecedented levels in recent years. And there's no sign that this trend will reverse any time soon. Which is why businesses around the world are investing billions into their resilience capabilities. 
Within the next eighteen months, it's anticipated that expenditure in this market will rise to an eye-watering $207.7bn.
A mere decade ago, network security defence spending sat at $60bn, as companies began to address threats posed within their mobile estate. During a pandemic-ravaged 2020, as remote work became the necessary norm, a colossal 442.7m cyber-attacks were registered.
Attacks penetrate the DNA of a device
This radical change of pace was largely catalysed by a shift in the focal point of attacks.
Traditional firewall-related securities, fending off bad actors at the network perimeter fence, are no longer suitable defence mechanisms. Attackers now look to penetrate the very DNA of a device and get under the bonnet of its hardware shell.
From here, illicit individuals can probe and dictate as they please. Once the device is compromised, the game's up.
As more businesses streamline their operations and flip to remote or hybrid working, the landscape is as vulnerable as ever. Yet it needn't be that way.
It's perfectly reasonable for colleagues to expect secure remote access to corporate platforms without fear of intrusion. Likewise, businesses should be able to let workers operate remotely while retaining a safe and secure environment.
So, how is this achieved?
Well, a significant factor is the resilience security technology you deploy. For instance, Absolute offers a solution that nullifies the techniques used by modern-day hackers.
It meets fire with fire, addressing the risk at the source point.
Baked into the chipset at the manufacturing stage, Absolute's technology has the optimum vantage point to combat attacks.
Moreover, it is undeletable, self-persisting, and self-repairing, providing a significant defence capability.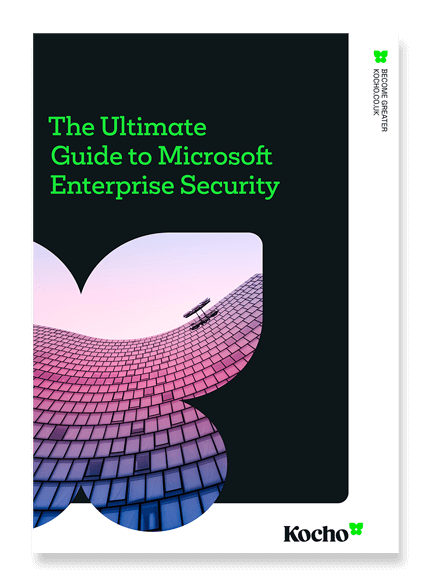 40-page Guide
The ultimate guide to Microsoft Enterprise Security
Microsoft security simplified. Download your 40-page guide today and understand:
How to slash your licensing costs by 60%
Tools to reduce threat response times by 88%
Resilient security for the modern world
When considering security mechanisms for laptops and desktops, it's essential to chart contemporary developments within the mobile space. It may seem odd to lurch into the future to address issues connected to a more seasoned device. However, the reality is that laptop security is still largely framed by models cultivated in decades gone by. Whilst Apple and Android propelled users to leap forward to end-point management systems, laptops stood still. The typical, protracted anti-virus software solutions still permeate their defence environments today.
However, this dynamic security posture, tethered to an ageing Windows NT framework, is no longer fit for purpose. Given cyber crime's callous and direct nature, a much more embedded defensive strategy is required.
Mobile Threat Defence (MTD) systems have served to do this aptly within smartphones, revolutionising how businesses protect themselves from threats. Now, Absolute has shoehorned the approach of MTD into the laptop world, harnessing mobile-centric features to quash modern attacks.
Durability is one of the essential qualities needed by any defence system to quell the seemingly endless onslaught of threats. Regrettably, legacy methods used to tackle historical risks, many of which are still in circulation today, have reactive, one-dimensional characteristics. Their critical path is simplistic: spot the issue, deal with it (at whatever pace possible), and then move on to the next problem. Yet, in recent times, significant holes have been exposed in this approach.
Threats, unlike this methodology, are no longer fixed and unadaptable. They carry an in-built intelligence that allows them to move and morph, dependent on the resistance they meet. A pitched battle between attacker and defender, easily detectable and visible to the naked eye, no longer depicts the battleground. Now, a much more sinister agenda, carrying fluid and responsive threat, constantly re-locates the required point of security contact. Driven by the very nature of risks themselves, the conflict context is now abundantly changeable.
Ultimately, this means that resilience security must be proactive rather than reactive and command the complete autonomy of the motherboard.
An 'Absolute' approach
Despite its cloud-based infrastructure and remote storage functionality, Absolute is at the physical coalface of the device. By entrenching itself into the hardware at the point of construction, Absolute is the all-encompassing solution to security breaches.
It operates as the laptop's security nucleus, complementing rather than overriding any pre-existing device management or security tools. Built-in automated asset intelligence acts as a non-intrusive monitoring system. This gives total transparency on user engagement with the device and any undesirable contact attempts. Furthermore, a massive data-capturing platform logs, tracks, and analyses every single event, whether or not connected to the business network.
It assumes complete control through its natural coverage of every aspect, settling in the core of the device management system. Moreover, its ability to self-heal the device means that a threat's impact cannot linger long enough to cause significant damage. This not only repels the immediate danger but evolves to prepare itself for future similar attacks. This is not a long-winded procedure requiring data to be pushed around; it's instantaneous, automatic, and effective.
Indeed, detecting risk at the endpoint takes up the space most desired by cyber-attackers. Therefore, threats cannot flank or circumnavigate this defence as they can in archaic, firewall-dependent security systems. Effectively, it cannot breach the endpoint because the endpoint is the resilience technology itself. This also prevents blind spots from emerging and forms a solid, infused bridge between the constructs of security and the device. With a huge 70% of corporate breaches now the subject of endpoint attacks, this strategy is clearly sensible.
Complete works on a zero-trust basis and therefore uses the aforementioned techniques to detect, deter, and derail unwanted contact.
Examples in action: How does Absolute physically protect the device?
Absolute implements various control measures to manage its device estate, offering swift communication to compromised stakeholders. Prompts, alerts, and warning messages can be tailored to the branding of any corporate entity. Furthermore, the system can be synchronised to acknowledge and complement specific business policies and procedures. Therefore, irrespective of the client, Absolute can tweak its services to comply with company handwriting.
Its sensitive geolocation technology can pinpoint users and their respective devices within a few metres. This information can be utilised at customer request and, although it offers unmitigated access, is never deployed to glean personal data. Additionally, if businesses are concerned about devices straying into undesirable territories, an artificial boundary system can be utilised. This geofencing technology notifies clients when parameters are breached, protecting company assets from suspect locations.
Indeed, resilience security technology enables corporate entities to impose customised limitations on their laptop population. Should situations transpire whereby these pre-set conditions are challenged, the device will instantly 'freeze', and prevent unauthorised access.
There are typically three scenarios that could undermine a device's integrity. Absolute's defensive strategy in dealing with these moments of vulnerability materialises through a proportionate number of 'freeze' levers.
The three-pronged 'freeze' resilience plan is as follows:
Response freeze: Unleashed in straightforward user breaches. This may include downloading an errant application or engaging with a prohibited network. In these circumstances, pre-determined settings can notify senior leadership teams and support them to respond accordingly. Should the intention be to re-approve user access, a digit code can be sent to the device to override the freeze.
Scheduled freeze: This provides businesses with a mechanism to protect themselves against future potential vulnerabilities. By implementing a planned closedown of device functionality, expired users will not be granted access beyond this timeframe. This becomes invaluable when preparing for employee exits, such as leavers and redundancies, where the risk level is substantially elevated. This service is also utilised if devices are due for handing back at the end-of-lease, securing business data from prying eyes.
Offline freeze: In situations where devices have been 'off-grid' for an extended period, a pre-planned offline freeze kicks in. The idea is that any system that has not been subjected to appropriate patch updates is contained before re-boot. The merits of this 'freeze' intervention are evidenced in the raw statistics. Now, a staggering 60% of all breaches are a subsequence of patches not being uploaded to dormant devices.
There are numerous instances where this action is necessary, occurring more consistently due to behaviours developed during the pandemic. For example, devices locked away in cupboards, redundant whilst workers operate remotely, can pose huge risks when later switched on. Laptops ringfenced for employees no longer earmarked for office-based roles also pose a similar, tangible threat.
The timescales of when this defence is triggered are entirely contingent on the customer's definition of the potential future risk. Indeed, Absolute can stack decisive actions and deliver freezes on variable devices after pre-set durations. In theory, this could be four days, four months, or four years – irrespective of longevity, the device wakes up frozen. In this way, Absolute hands the customer total device autonomy and mitigates against a reversal of the same dynamic.
It's important to note that any pre-existing corporate defence initiatives are not discarded because of 'livening up' this resilience technology. Absolute works to complement, support, and dovetail into current security programmes, not butt against them.
Therefore, there is no duplication of service desk tickets, contradictory control measures, or double-handled notifications. Absolute has an omnipotent view of all these device management systems as a product of its engrained position in hardware. Therefore, it becomes the lynchpin in these efforts, galvanising the device's defensive shields to comprehensively, and consistently stave-off attacks.
Why is resilient security so critical?
Without self-aware, self-persistent, and self-healing security technology, contemporary devices are doomed to succumb to a growing cohort of threats. It is no longer the case that attackers line up at the gate. They now come in through the back door.
As increasing numbers of businesses embrace remote, flexible, and hopefully more productive ways of working, a poignant question emerges:
How can corporate entities tightly secure their device estate without compromising the effectiveness of their workforce?
When a breach occurs or a worker is stifled by overly restrictive security policies, the attackers win. Absolute's resilience security technology can hit this equilibrium, unchaining some shackles but equally tightening others. Quite simply, this approach enables businesses to realise their full, unfettered potential.
However, this isn't just about having a plan for now. It's as equally about being fit for the future. The mobile space signposts this pathway with its dynamism, connectivity, and interactivity, catapulting it to the forefront of device agendas.
Indeed, laptop security mechanisms must quickly learn lessons from the current trajectory of mobile breach patterns. Nevertheless, as per mobile threat defence systems, it must also proactively stamp out potential future threats. If these requirements are not met, then an escalating level of vulnerability will be impossible to ease.
Resilient security technology exists
Ultimately, it isn't sustainable to plough increasing resources into rapidly decaying defence mechanisms. The security postures of companies need to mobilise to repel current and future threat manifestations – and quickly. The irony is that a fully equipped, future-proof resilience security technology exists within Absolute's defence suite.
Its unequivocal, zero-trust approach to risks allows businesses to get on with what they do best. Whether monitoring and reporting user activity or instantaneously responding to prospective hazards, Absolute is emphatic in executing its security mechanisms.
With over 500 million devices factory-embedded with this unparalleled technology, a significant step-change in overall resilience capability lies in wait. Unfortunately, this, perhaps until now, is the best-kept secret in the marketplace.
An attacker's point of focus has moved – has your business re-positioned its security posture accordingly?
Key Takeaways
Security attacks are on the rise, with global spending on resilience capabilities expected to reach $207.7 billion in the next eighteen months.

Traditional network security defences are no longer sufficient as attackers aim to infiltrate the very hardware of devices.

Resilient security technology like Absolute's offers proactive, embedded protection against evolving threats.

The shift to remote work makes device security more critical than ever, with 70% of corporate breaches now stemming from endpoint attacks.

Absolute's comprehensive, self-healing security technology complements existing defences, enabling businesses to secure their device estate while maintaining productivity.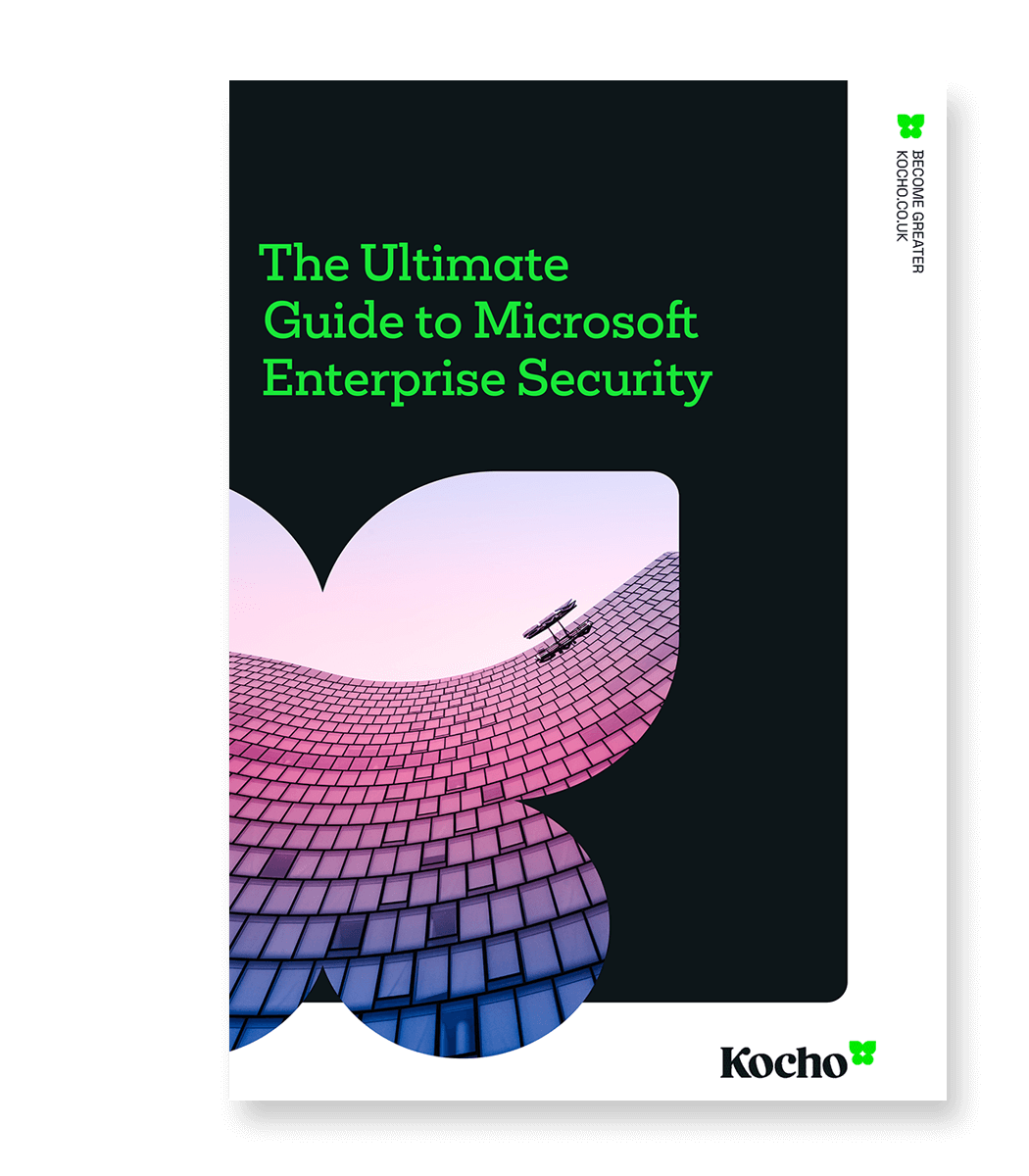 Free e-Guide
The ultimate guide to Microsoft Enterprise Security
Microsoft security simplified.
Download your 40-page guide today and understand:
Key Microsoft technologies, features, and benefits
How to slash your licensing costs by 60%
Tools to reduce threat response times by 88%
Great emails start here
Sign up for great content and exclusive invites
Subscribe to the Kocho mailing list if you want:
Demos of the latest Microsoft tech
Invites to exclusive events and webinars
Resources that make your job easier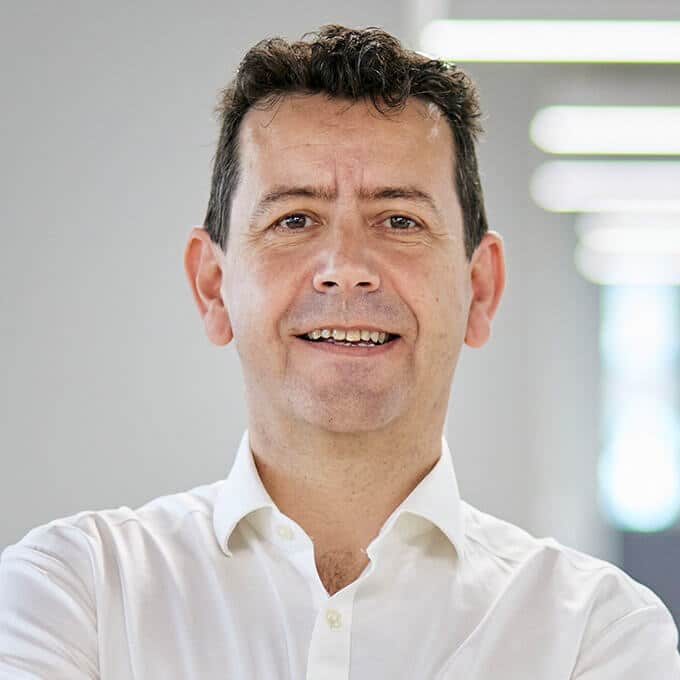 Author
Mathew Richards
Mat is Kocho's Head of Mobility and Security. He leads a team of consultants and architects that live and breathe secure transformation – delivering excellence across Microsoft 365 and Azure.
We're here to help you on your journey towards becoming greater.
Get in touch to find out how.