Strong identity governance practices play a vital role in achieving ISO certifications. Here's why.
With the increasing prevalence of data breaches and cyber threats, organisations need to proactively manage their user identities.
As well as their access to sensitive information.
Identity governance plays a pivotal role in ensuring compliance, security, and data privacy within an organisation.
By implementing robust identity governance practices, organisations can establish and maintain accurate user identities, streamline access management, and mitigate security risks.
And, by aligning identity governance practices with ISO standards, organisations can demonstrate their commitment to keeping sensitive information safe.
Unlocking the potential of Identity Governance for ISO Certification
It's crucial to have strong identity governance within your business, regardless of whether or not you're seeking certifications. But if you're thinking of getting ISO certified (or already considering it), it can prove that you're doing things right when it comes to managing identities and access.
User access
By adopting identity governance, you gain better control over user access. This means less risk of unauthorised activities.
With features like entitlement management and privileged identity management (PIM) in Microsoft Entra Identity Governance, you can make sure users only access what they need.
You can also set parameters (e.g., time limits) to control their access.
This not only protects sensitive information, but also simplifies the compliance obligations likely needed to meet ISO standards.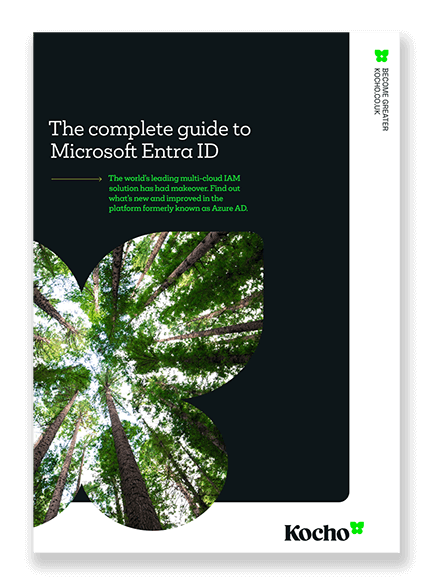 Free e-Guide
Entra ID: The IAM formerly known as Azure AD
New name, but still leading the way. Everything you need to know about the world's most popular multi-cloud identity and access management platform.
Download your 34-page e-Guide and discover:
How organisations are achieving 123% ROI
How you can reduce data breaches by 45%
The tools to improve efficiency by 50%
Security
Effective identity governance strengthens your security measures by promptly detecting and responding to suspicious activity.
When unauthorised access is attempted, it's immediately flagged as suspicious.
The security team investigates using detailed audit logs, ensuring quick detection and mitigation of potential threats.
Automation
Consider deploying a platform that allows you to automate user provisioning and deprovisioning.
Automating these tasks allows you to reduce the workload on your IT team. As they're no longer manually performing repetitive provisioning and deprovisioning tasks.
This lets your IT team shift their focus away from monotonous and resource intensive tasks, allowing them to engage in higher value projects.
User Experience
Identity governance also has a positive impact on the overall operations and performance of your organisation.
It boosts productivity, cuts down on mistakes, and makes collaborations smoother.
Accurate user identities and access controls mean users get what they need faster, saving time.
It also prevents unauthorised access, keeping data safe and reducing errors.
Accurate management of user identities and access privileges allows information and resources to be shared securely between teams, departments and outside collaborators.
Your employees can quickly access the resources they need to excel in their roles, all while maintaining security and meeting compliance requirements.
6 ways Identity Governance can help your ISO application
To enhance ISO certification efforts, organisations should follow a step-by-step approach to implementing identity governance:
Conduct a comprehensive identity audit: Assess your organisation's current identity management practices. Identify the gaps and vulnerabilities, and establish a baseline for improvement.
Establish clear policies and procedures: Develop and document identity governance policies. Define roles and responsibilities, access levels, and processes for granting and revoking access.
Leverage technology solutions for identity and access management: Implement a robust identity and access management (IAM) solution that supports identity governance capabilities. Such as user provisioning and privileged access management.
Integrate identity governance into your organisation's culture: Foster a culture of security and compliance by providing training and awareness programs to employees, emphasising the importance of adhering to identity governance practices.
Continuously monitor and review your organisation's identity governance practices: Regularly evaluate the effectiveness of identity governance controls, conduct periodic access reviews, and update policies and procedures based on evolving business needs and regulatory requirements.
Take steps to meet your compliance objectives: With

real-time, enhanced, and granular visibility into user status and access levels, your organisation can effectively monitor and report on its users and their access levels.

Demonstrating adherence to compliance obligations and helping you maintain ISO security standards.
Conclusion
ISO certification has become a significant milestone for organisations looking to establish themselves as credible, compliant, and efficient players in their respective industries.
Identity governance plays a vital role in achieving ISO certification. As it can demonstrate your organisation's compliance, security, and data privacy.
By implementing identity governance, your organisation can enhance its overall security posture, improve operational efficiency, and safeguard sensitive data.
And by embracing effective identity governance practices, you gain better control over user access, mitigate risks, and create a strong foundation for ISO certification success.
Remember, ISO certification is not just a certificate on the wall. It represents your commitment to excellence and adherence to internationally recognised standards.
Key takeaways
ISO certification is crucial for organisations seeking credibility, compliance, and excellence, and it signifies their commitment to quality management.

Identity governance plays a vital role in achieving ISO certification excellence by ensuring compliance, security, and data privacy.

Effective identity governance practices help establish and maintain accurate user identities, roles, and permissions, aligning with ISO standards.

Implementing identity governance practices improves control over user access, mitigates risks, ensures compliance, and positively impacts overall business operations.

Non-compliance with ISO standards due to inadequate identity governance can result in severe consequences, such as data breaches, penalties, and reputational damage.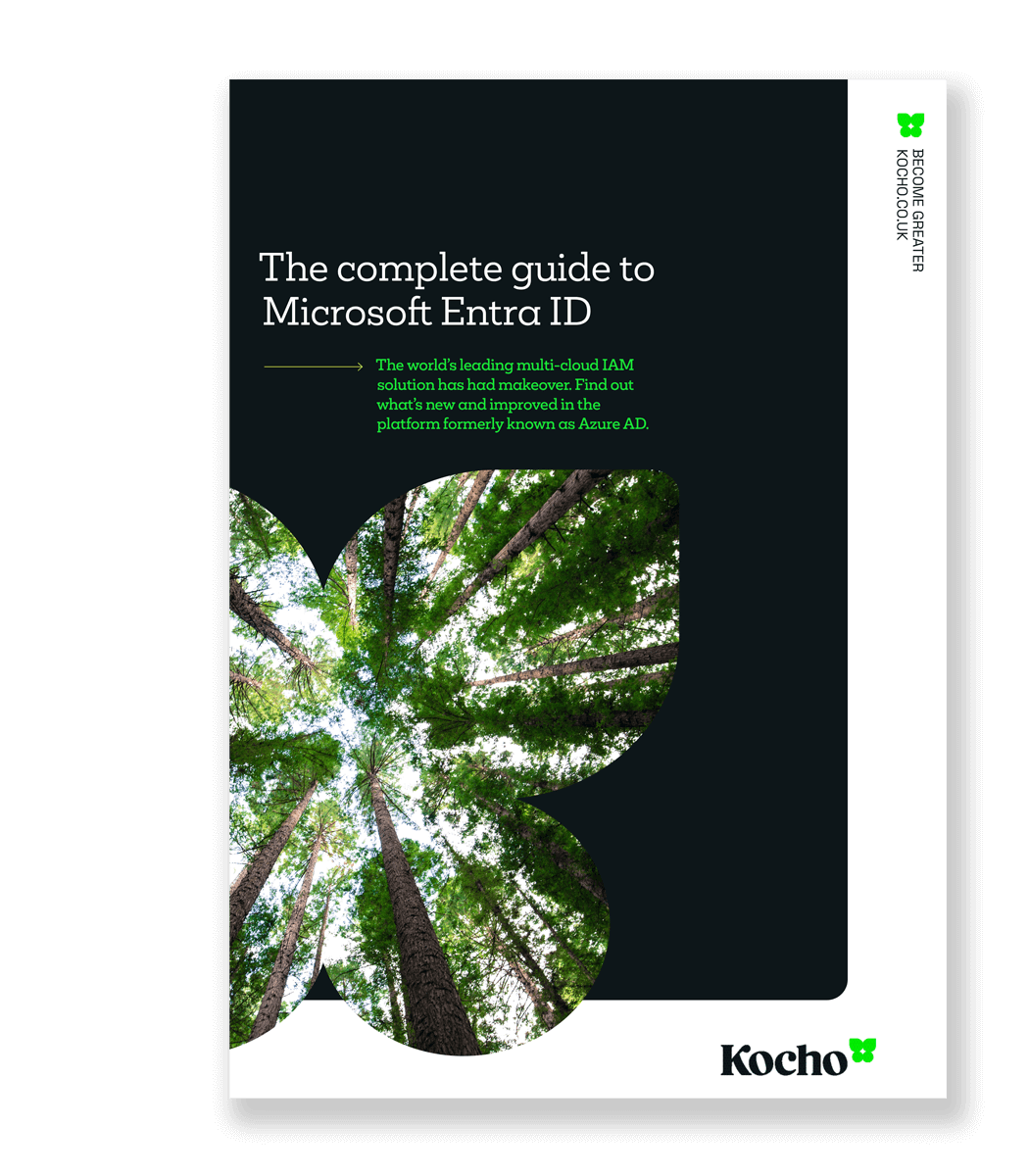 Free e-Guide
The Complete Guide to Microsoft Entra ID
Unlock the full power of the world's most popular multi-cloud identity and access management platform.
Download your 34-page guide and discover:
How organisations are achieving 123% ROI
How you can reduce data breaches by 45%
The tools to improve efficiency by 50%
Great emails start here
Sign up for great content and exclusive invites
Subscribe to the Kocho mailing list if you want:
Demos of the latest Microsoft tech
Invites to exclusive events and webinars
Resources that make your job easier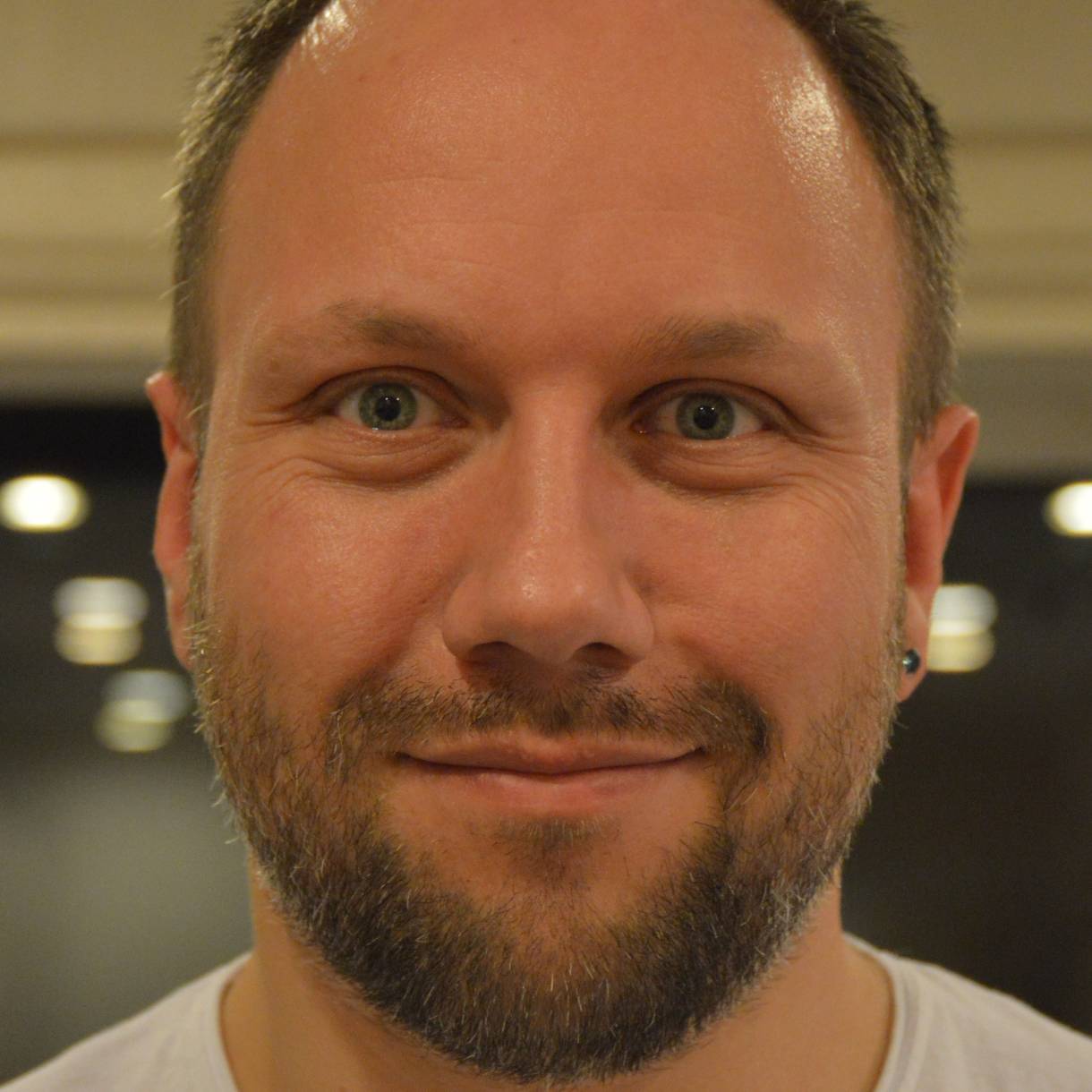 Author
Steven Connelly
Steven Connelly is Kocho's Head of Identity. As the Head of Identity, he navigates the ever-evolving landscape of digital authentication and security, delivering the best identity solutions for our clients.
Got a question? Need more information?
Our expert team can help you.