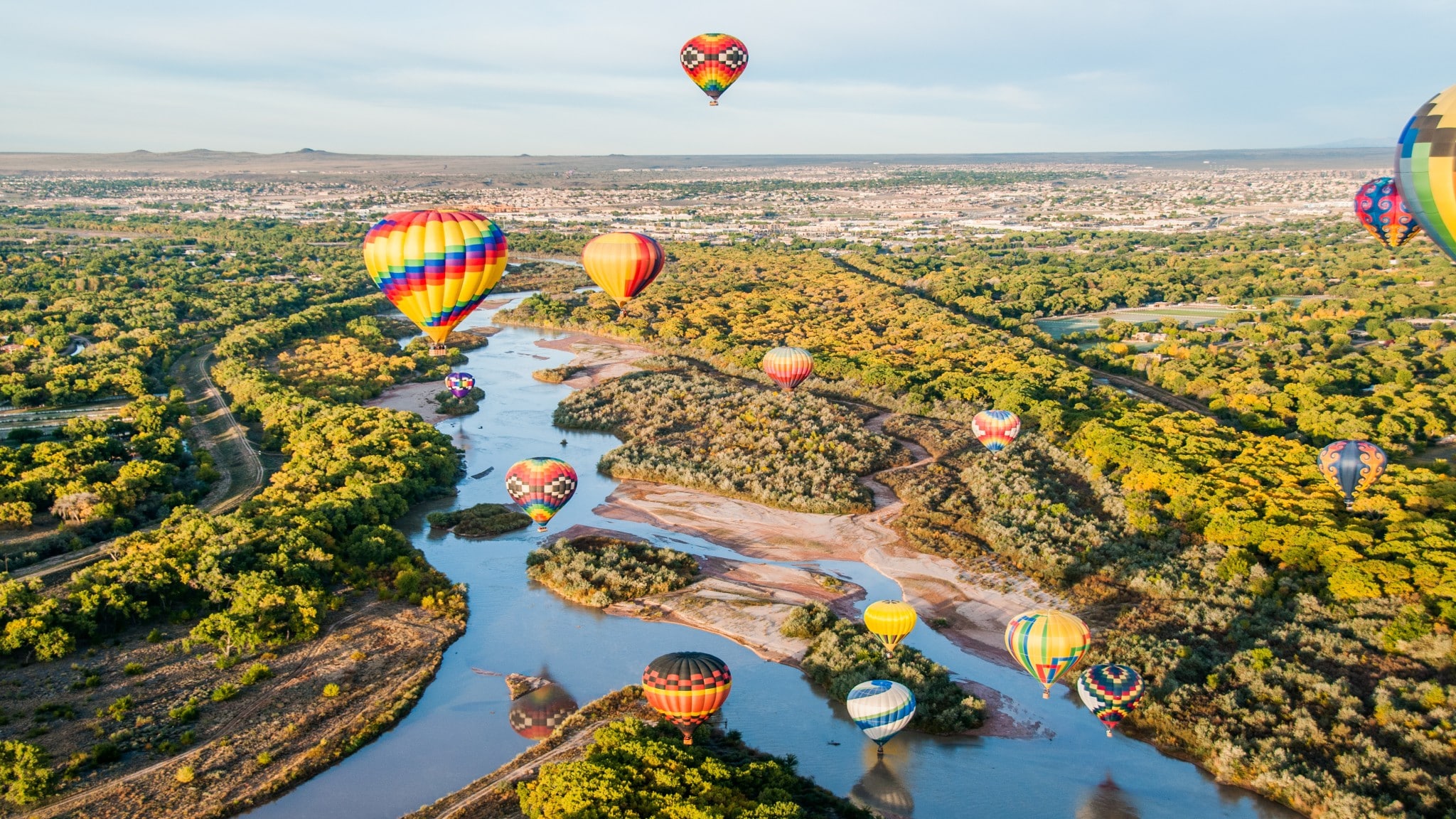 Cloud transformation vs. cloud migration: What's the difference?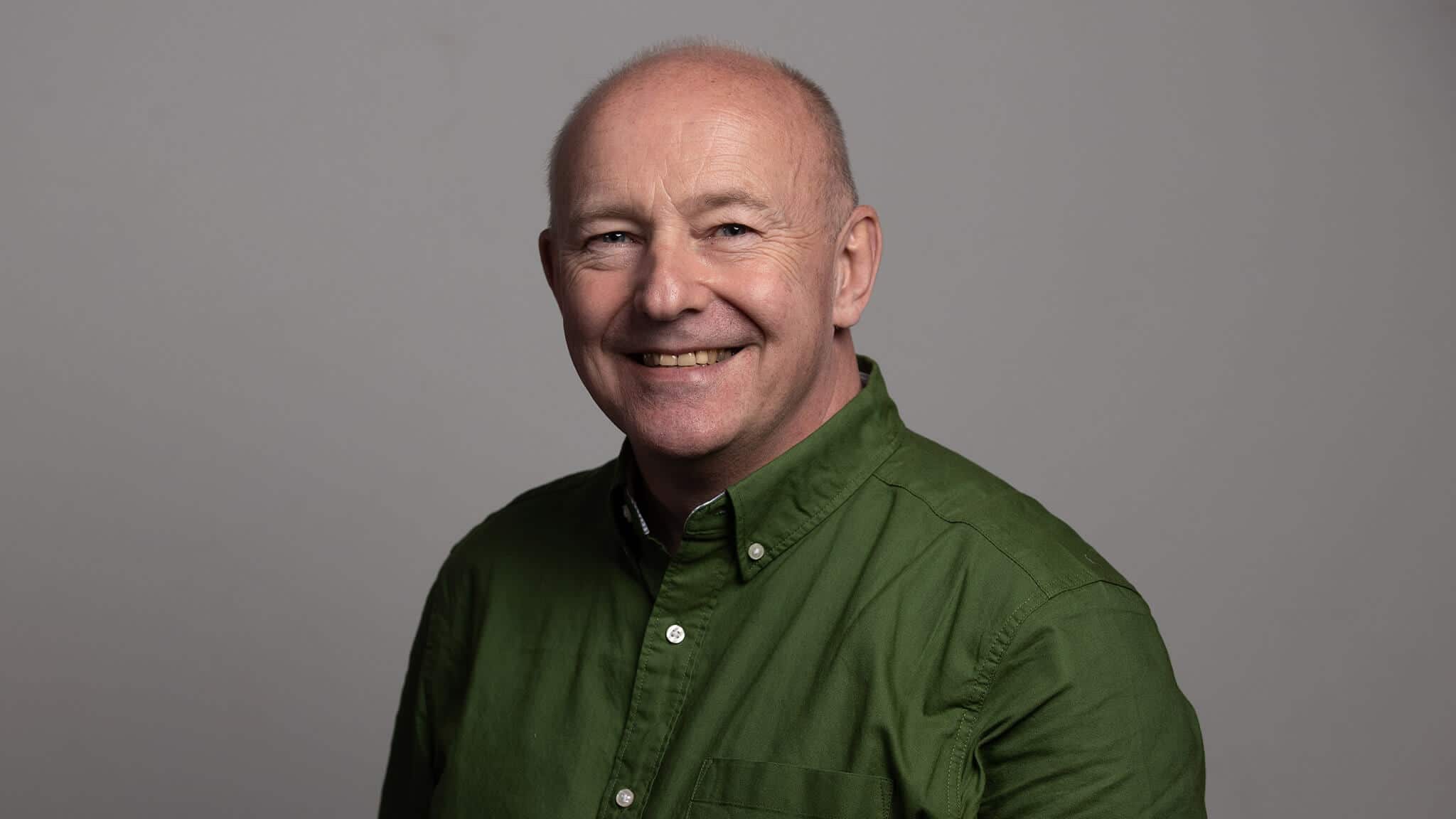 David Guest
Solution Architect & Technology Evangelist
Published: 07 November 2022
With more organisations than ever moving to the Cloud, misinformation about cloud transformation and migration is rife. We clear up those misconceptions to save you time, money, and avoid any potential headaches of adopting the wrong approach.
With more businesses not only operating in the Cloud, but often on multiple cloud platforms, transforming or migrating to the Cloud is all but inevitable if you want to remain competitive.
Cloud computing is just the way that modern businesses operate. That's before we even consider its numerous benefits, such as growth at scale, increased efficiency, and reduced costs.
However, before leveraging the power of the Cloud, it should be noted that there's a lot of confusion out there about what cloud transformation and cloud migration actually mean.
Taking the wrong approach could prove costly, so let's bring some clarity to these commonly confused terms.
What is cloud transformation and migration?
Regardless of whether it's cloud transformation or cloud migration, these processes refer to bringing your organisation into the Cloud.
Determining if you'll need a cloud transformation or migration depends on how much of your organisation you're bringing into the Cloud. It's also dependent on the amount of work needed for tweaking, optimising, and refactoring your data, applications, and networking components.
Cloud transformation involves moving all your data and applications. In addition, you might need to reconfigure or optimise your entire business from an on-site infrastructure onto cloud-based servers.
With a cloud transformation, you'll need to consider:
Connecting to your networks – How is this going to be done?
Data – How are you going to keep this safe?
Processes – Are new ones required and which do you need to tweak?
Is any part of your organisation cloud compatible already?
Is your technology cloud compatible? Do you need to deploy any new technology?
Cloud migration, however, is often a simpler proposition.
Cloud migration refers to moving your business data and applications to cloud-based servers from on-premises servers.
Cloud migration can also refer to the process of moving your business data and applications from one cloud platform to another. For example, moving from Google Cloud Platform to Azure.
While cloud migration is not cloud transformation, every cloud transformation involves cloud migration. As discussed above, cloud transformation is often a trickier process, as there are more moving parts to consider.
This is often where confusion around the two terms come from. If a business decides upon a cloud transformation strategy, and is largely cloud compatible already, then cloud transformation could be as easy as simply 'lifting and shifting' data and applications into the Cloud.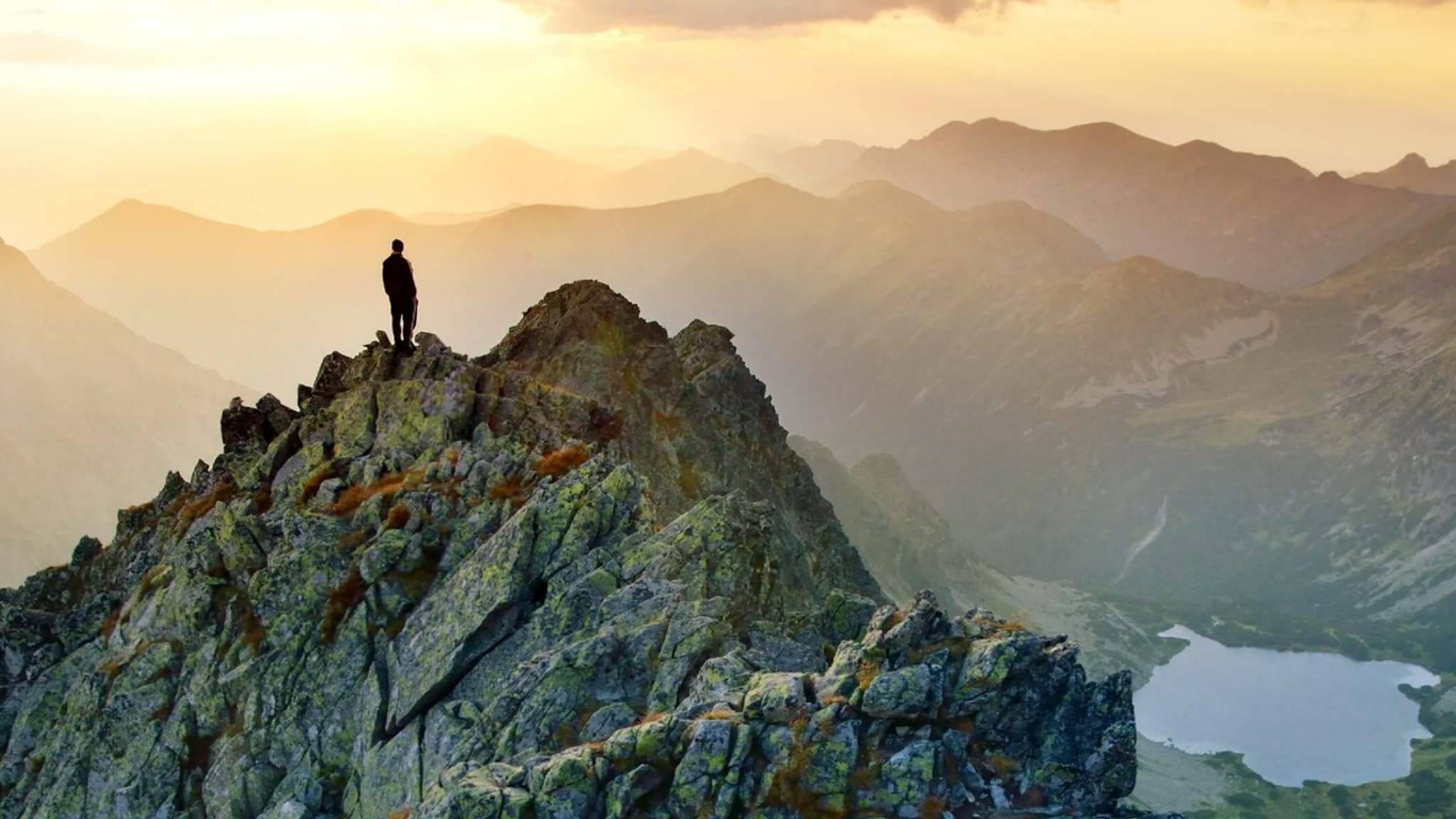 watch on demand
Become king of your cloud transformation castle
Our secure transformation experts show you best practice tips for planning your cloud transformation journey.
You will learn:
How to balance digital transformation with security
The importance of embedding a 'zero trust' mindset
Ways to drive user adoption of new processes
Cloud transformation explained
Cloud transformation is the process of moving your work or organisation onto a cloud platform, with the aim of improving your business operations, profitability, and resilience.
As explained briefly above, this means moving your organisation's applications, internal and client data, and software programs. It may also be necessary for you to move, create, or recreate your entire IT infrastructure.
Key areas to consider during a cloud transformation
Broadly speaking, there are three areas of your business that you'll want to consider during a cloud transformation:
1: Applications
You'll need to consider if your applications are ready for a cloud environment. If they're not, how much work will it take to make them ready?
If you're lucky, and the needs of your business are simple, you can opt for a software-as-a-service (SaaS) platform (like Amazon Web Service, Google, or Microsoft Azure).
These are convenient and charge subscription pricing, so you pay only for what you use, instead of complicated and often pricey software licensing.
If the needs of the business are more complex, organisations will need to conduct a complete transformation. There are three ways to transform applications:
Lift and shift: Your applications are already cloud compatible and just need moving to the new environment.
Partial refactoring: Applications are partially rewritten or optimised for the Cloud before being moved.
Refactoring: Applications are rewritten completely to be compatible with the Cloud.
2: Networks
Old networks rely on a virtual private network (VPN) to connect users to internal resources. This is a laborious and notoriously unreliable process – and creates its own set of security headaches. You'll need to consider if your organisation's networking components need moving to or tweaking for the Cloud.
By moving your network components to the Cloud, your users will be able to connect to your applications, data, and resources much faster by using an internet connection. This side-steps the connection issues experienced by traditional networks.
This is known as software defined networking (SDN). It comes with the additional benefit of easier troubleshooting and the ability to adjust traffic flow according to its needs. This comes in handy from a security perspective – administrators can monitor traffic flow in the event of a threat.
3: Security
Moving your data to the Cloud doesn't mean it's no longer at risk of being stolen. Any transformation journey needs to be undertaken with security front of mind, alongside your network processes and your applications.
A good example of this would be putting information protection policies in place as an effective way to ensure the security of data during migration. Implementing a zero trust strategy also helps protect your organisation from potential threats.
Whatever work is needed, the aim of cloud transformation remains the same – to leverage modern technology for agile, scalable business growth, enable collaboration, and respond to an ever-changing digital market.
Cloud migration explained
As mentioned earlier, cloud migration is the process of moving legacy on-premises data and applications from one platform or environment to another.
Typical phases of cloud migration
Cloud migration can typically look like this:
Planning
A cloud migration needs to have specific business objectives for your organisation. Once you define what these objectives are, you can develop a cloud migration strategy that satisfies them. Crucial to this strategy is figuring out:
Which of your applications and data will be moved to the Cloud.
Which type of cloud environment or platform you'll be moving to.
What that cloud infrastructure ultimately looks like.
Discovery and assessment
You'll need to scan and assess your infrastructure, applications, and data so you can identify which applications and data you're going to migrate to the Cloud.
You'll also need to perform a risk assessment of the migration to highlight any potential problems, dangers, and to ensure that your migration project is a success.
Cloud migration process
This is the actual process of moving your data and applications to the new cloud environment. You'll want to achieve this with minimal disruption to the business in the shortest period – and with as little cost as possible.
Ongoing upkeep
Once the migration has taken place, you'll need to continuously monitor your environment to ensure that everything is working properly, and that data remains secure in your new environment (e.g., meeting regulatory compliance laws such as the GDPR).
Why would you choose a cloud migration over a cloud transformation?
Cloud migration differs from a cloud transformation as the intent is to replicate the current system as faithfully as possible in your new target cloud platform, without affecting the functionality.
Sometimes, this is the most appropriate type of leveraging cloud technology for a business, especially if large parts of the business are already cloud compatible.
What are some of the benefits of cloud migration?
Cloud migration isn't done for the fun of it, but because there are tangible benefits for your organisation in migrating to a new, cloud environment.
The target cloud environment may be preferable for several reasons, including:
Cost savings.
Better performance.
Increased security.
Resilience e.g., disaster recovery.
Leveraging cloud computing power for better decision making.
Conclusion
Statista reports that over 60% of the world's corporate data is now stored on the Cloud. Adoption of cloud technology inevitable if you're an enterprise-sized business.
Cloud migration isn't as complicated a process and typically doesn't involve as much refactoring, tweaking, or optimising of front or backend systems.
A migration still needs a carefully thought-out strategy, but infrastructure and how your business operates will be largely unchanged – just more streamlined and efficient.
Cloud transformation is a more complicated process and has many moving parts. You aren't just migrating applications and data, but you'll be tweaking and optimising your infrastructure as well – or outright building a new one.
While the aims of cloud transformation and cloud migration are largely the same – moving your business applications, data, and/or processes into the Cloud for increased efficiency, security, and agile business growth – the methods are different depending on what you need to move.
Key takeaways
The benefits of moving your business processes to the Cloud cannot be overstated. It allows speedy growth at scale, reduces your costs, future-proofs your organisation, and enables productive modern working and collaboration.

'Cloud transformation' and 'cloud migration' are terms that are often used interchangeably and incorrectly. It's important to understand the difference to plan effectively.

Cloud transformation describes moving your entire organisation – including your data, applications, infrastructure, and processes to the Cloud.

Cloud migration is an aspect of cloud transformation, but cloud transformation covers a lot more in its scope.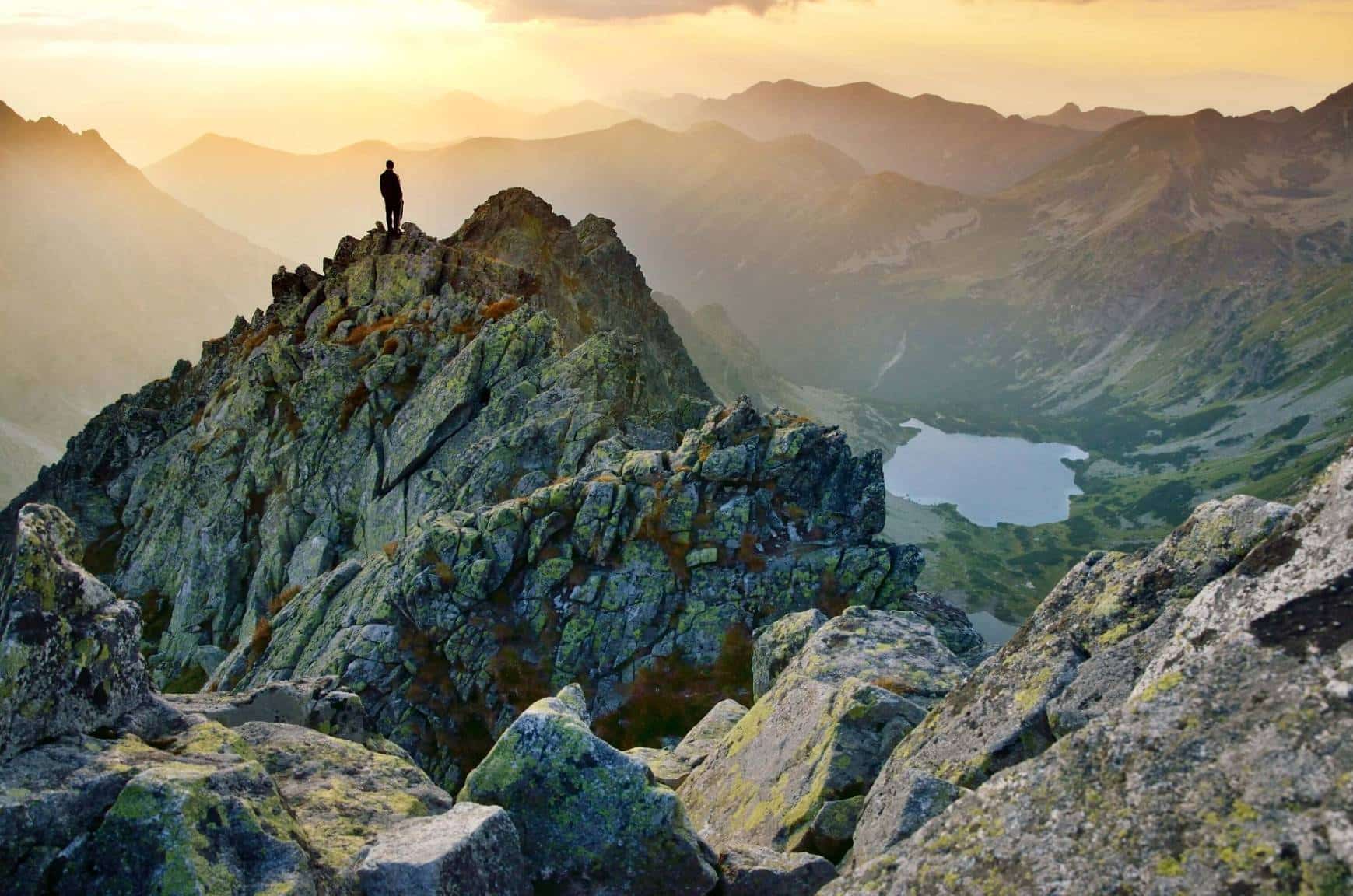 Watch on-demand
Become king of your cloud transformation castle
Our secure transformation experts show you best practice tips for planning your cloud transformation journey.
You will learn:
How to balance digital transformation with security
The importance of embedding a 'zero trust' mindset
Ways to drive user adoption of new processes
Great emails start here
Sign up for great content and exclusive invites
Subscribe to the Kocho mailing list if you want:
Demos of the latest Microsoft tech
Invites to exclusive events and webinars
Resources that make your job easier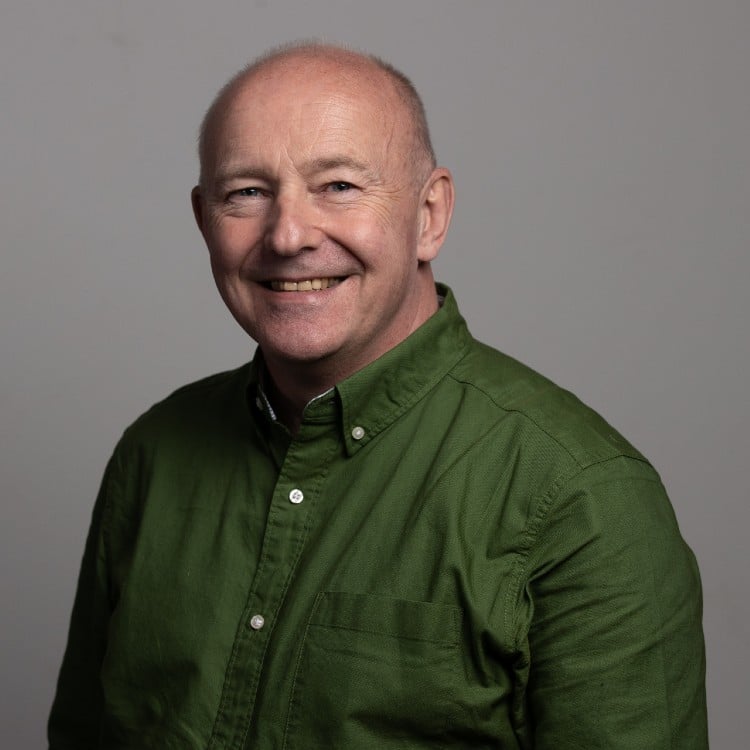 Author
David Guest
David Guest is Kocho's Solution Architect & Technology Evangelist. He's responsible for developing identity, Microsoft 365 security, and other cloud service solutions – and keeping our clients abreast of the latest technology trends.
Got a question? Need more information?
Our expert team can help you.