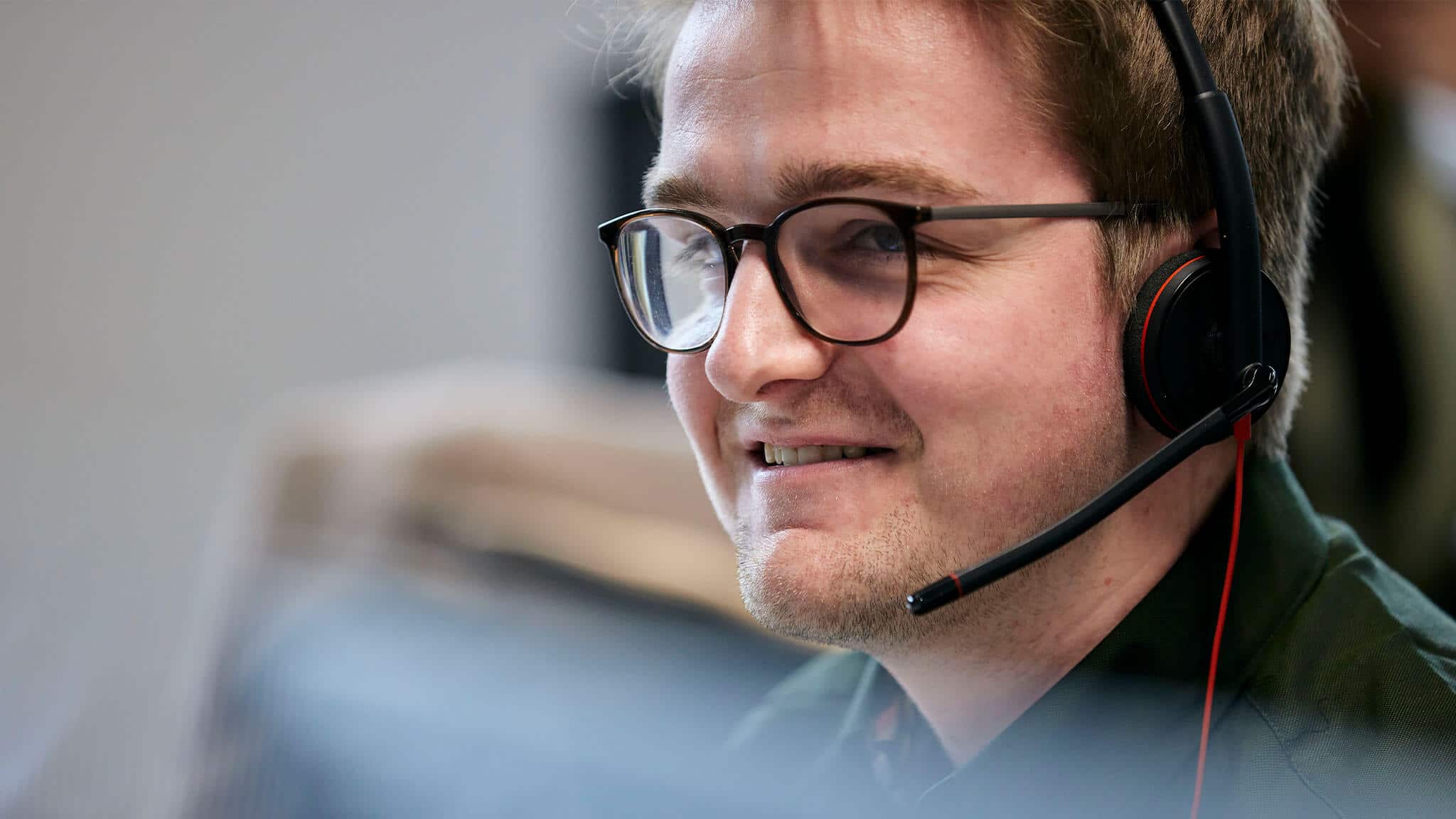 The benefits of adopting a digital collaboration culture with Microsoft Teams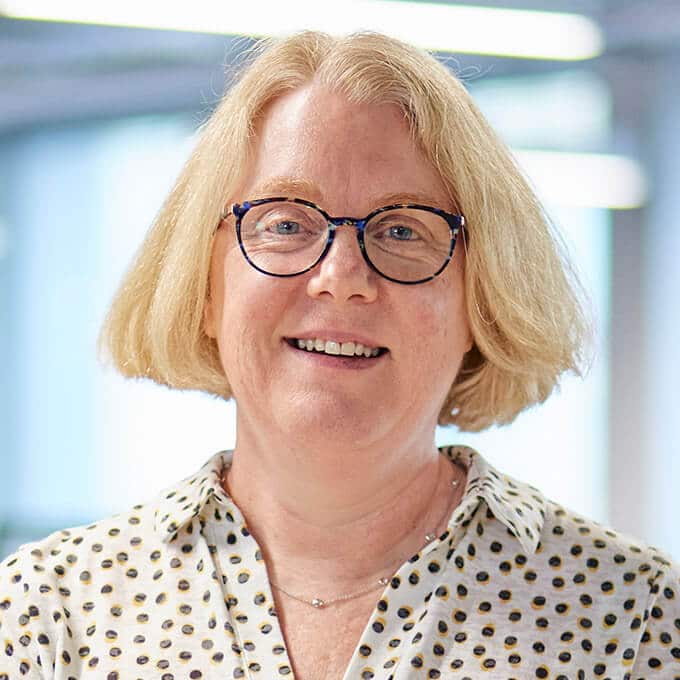 Ingrid Jack
Integration Lead
Published: 01 November 2019
How Microsoft Teams is fuelling a collaborative culture shift, and why everyone should be taking advantage.
The word "collaboration" is used regularly in the workplace – but it has different meanings depending on your workplace culture, environment and ability to adopt new tools.
One organisation may bring geographically dispersed colleagues together into an office for meetings, or to make decisions – and see this as collaboration. Another would reach the same decision using digital tools with people working in dispersed locations.
Organisations are constantly working together in teams to deliver an outcome. The success of these outcomes relies heavily on how we collaborate to deliver work in a timely manner that effectively engages individuals in the team – and in a way that makes us FEEL GOOD!
We all want to work anywhere, anytime and on any device. It helps increase our productivity, improves collaboration and improves our satisfaction with work. So why are organisations still paying for increased office space, unnecessary travel and overrunning projects?
Find those 'feel good factors' with Microsoft Teams
"Businesses that invest in collaboration and teamwork services are five times more likely to be high performing." Institute for Corporate Productivity[1]
Traditional collaboration via meetings, emails and sticky notes left on desks is on the decline.
The problem with traditional methods is that, even though they offer instantaneous communication, they aren't easily visible to all stakeholders – and are often missing useful context, key project information and don't facilitate two-way discussion.
Digital collaboration is vastly different from traditional collaboration methods – it can securely connect internal users and external partners – allowing them to accomplish much more than they would on their own – with increased satisfaction.
Digital collaboration has the potential to transform behaviours and the culture of collaboration within your organisation.
So, let's take a closer look at the 'feel good factors' you can build in your organisation with new secure and collaborative ways of working.
1. I feel proud and more engaged working in a modern workplace
Some organisations still have a desk-based culture where, if you are not in the office and sat at your desk, you are not seen as being productive – or may even be considered "slacking"!
But does being at your desk necessarily make you productive? Many colleagues will tell you that they get more work done when working from home, as they can be more focussed with minimal distractions. Others note that being given the flexibility to work from anywhere or on any device improves their motivation.
Digital collaboration and using modern workplace tools also give your organisation a competitive advantage when attracting the best talent. With 53% of Millennials saying they would be more likely to accept a job if the employer used the same technologies they do.
Building a modern workplace using Microsoft 365, including Teams, allows colleagues to meet and collaborate in a way that suits them – wherever they are working.
The statistics tell us that engagement takes a nose-dive when organisations have a culture of poor communication, unclear deadlines, siloed working and endless, unproductive meetings.
Globally, just 15% of workers are actively engaged in their jobs, with the cost to the global economy in lost productivity estimated at approximately $7 trillion.
Better collaboration does not automatically solve all your engagement issues, but what it does do is set the foundation for a more communicative, productive and open culture within the workplace.
And it is this culture that keeps people loyal and committed to your organisation.
2. I have trust in my colleagues
Creating a culture of modern working isn't just about giving your employees the right tools to work and collaborate. It boils down to trust! Do you trust your teams to work in other places and still deliver their objectives?
Great leaders, in a modern workplace, demonstrate the ability to allow their teams to work how they want and when they want, while trusting that they will deliver objectives and deliverables on time.
Digital collaboration tools, such as Microsoft Teams, allow leaders to stay in touch with their employees to support them and also have visibility of their work when an update is required – without micromanaging or being overbearing.
You no longer need to be in the same room with your team to get updates on their weekly activities and deliverables.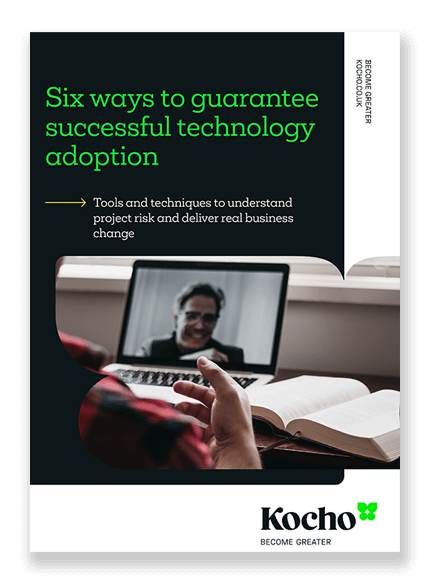 Free e-Guide
6 ways to guarantee successful technology adoption
Half of all technology projects fail. What can you do to ensure success? Download your free guide and:
Learn what typically causes projects to fail
Gain tools and techniques to reduce risk
With digital collaboration tools such as Microsoft Teams you can take the following steps to foster a culture of open, positive communication and trust amongst your teams:
Better collaboration comes from the top, so lead by example!
3. I run flexible and efficient meetings
The traditional meeting involves inviting attendees (potentially from globally dispersed locations) into one room to make decisions and achieve a goal.
However, even if all attendees are in the same place, if the meeting has not been thought out and effectively managed, the desired outcome may not be achieved, and follow-up meetings may be required to achieve the goal.
Let's consider what makes a good meeting and how those outcomes can be achieved differently:
Running flexible and efficient meetings on a platform like Microsoft Teams can considerably reduce costs which would have been incurred for travel and expenses. Also think about your current licencing requirements. Do you need additional web conferencing facilities and file storage services or can you use Teams within your existing Microsoft licencing?
4. I have more time to focus on my objectives and tasks
We all have many objectives and targets to achieve and most of us are measured on these.
However, many people find themselves working additional hours to complete their work due to calls, endless emails and meetings they attend during the day.
Microsoft Teams allows collaboration in real time and reduces the need to travel and meet – giving people more time to do their job and meet individual targets within contracted hours. Try embracing chat instead of email… it's quicker and more collaborative.
Using Teams can help people achieve a more successful work-life balance, which is crucial to the wellbeing of your people – the key assets of any organisation.
5. I can share files and knowledge easily and securely
It's good to share. Having an easy and secure way to collaborate around knowledge sharing and important information makes our lives a hell of a lot easier. There's no more worry about document version control, duplication or emailing files to the wrong people.
Managing files in a traditional workplace used to mean saving them on a server and only having access to the information while in the office. Technology has evolved and now allows us to store, manage and share our files in The Cloud.
This allows people to access files from anywhere and on any device. With the vast variety of Microsoft's security tools, leadership teams can rest assured their employees are accessing company sensitive information securely to allow them to work flexibly.
Using Teams effectively can allow your people to access shared file stores, making it much easier to co-author and collaborate on single shared versions of files. This ensures that everyone always has the most current version of a file and eliminates the need to merge together many file versions after review. Your team members can all be actively collaborating and commenting in a document simultaneously – it's great.
The benefits of Microsoft Teams for secure digital collaboration
More and more organisations are choosing to use Microsoft Teams, finding that it provides a really effective platform for collaboration and team working.
Microsoft Teams is a cloud platform that allows teams to communicate, collaborate and work flexibly. It puts everything organisations need – chats, meetings, calls, and access to Office 365 and other SaaS applications (like OneNote, SharePoint and Power BI) — to make faster, more informed decisions in one place.
Teams has the potential to transform behaviours and the culture of collaboration within your organisation, but, as with all new technology projects that involve a significant change to the way people work – deployment, usage and adoption are critical factors you need to consider right at the start of your Teams project journey.
Five crucial steps to successful Microsoft Teams deployment and adoption
It's important to recognise that deploying a technology such as Microsoft Teams has a potentially huge impact on the end-user day-to-day working experience. Remember that all people have a natural resistance to change, so if your Teams project does not take people power and user adoption into account then you will struggle
There are a number of key steps to consider as you deploy a product such as Microsoft Teams in your organisation – to ensure you can successfully adopt new ways of working in a modern workplace.
Firstly, you should consider the business drivers for choosing Microsoft Teams. Understanding your key business drivers will influence your deployment and adoption strategy for Teams. For example, if an organisation wants to reduce or consolidate costs, they may choose to retire their conferencing facilities and implement Voice for Teams. Alternatively, if the main driver is to decommission on-premises file servers, structuring and managing the Teams would be more important with lower priority for guidance on running meetings on Teams.
Knowing the business benefits will also influence the deployment strategy. Don't just focus on technical requirements, but actively engage with front-line workers to understand how they currently work, their frustrations and potential benefits that the use of Teams can bring.
Build a strong adoption strategy to sell the new ways of working to the business focussing on the benefits for individuals. The key messages for the deployment are likely to be different according to the different departments and working styles within your organisation.
Deliver an exciting platform using events, gamification and rewards. To encourage a culture of easily adopting change, consider how change is delivered within your organisation. As a project team, are you having fun delivering the project to end-users? If the answer is no, chances are, you're not exciting your audience either. Consider organising events, step out of the organisation's comfort zone and be different and creative. Get your people excited and create a sense of expectation and desire to adopt the new ways of working.
Lastly, embed the change, so that different teams continue to review how they collaborate and communicate – to improve working behaviours and stay in touch with updates to the platform.
Conclusion
The benefits of modern digital collaboration (and therefore collaboration platforms) within your organisation are clear. Whether it's the tangible benefits such as travel cost savings, communication tool cost savings, savings on office/meeting space – or the intangible 'feel-good' factors such as employee satisfaction, productivity and business agility.
If your organisation is considering investing in Microsoft Teams then we highly recommend reading this Microsoft article on accelerating digital transformation with Teams.
We recognise that many organisations do not have the skillset or bandwidth to deploy and embed such a culture-shifting technology like Teams in their organisation.
[1] Institute for Corporate Productivity (i4cp) and Rob Cross, Edward A. Madden Professor of Global Business at Babson College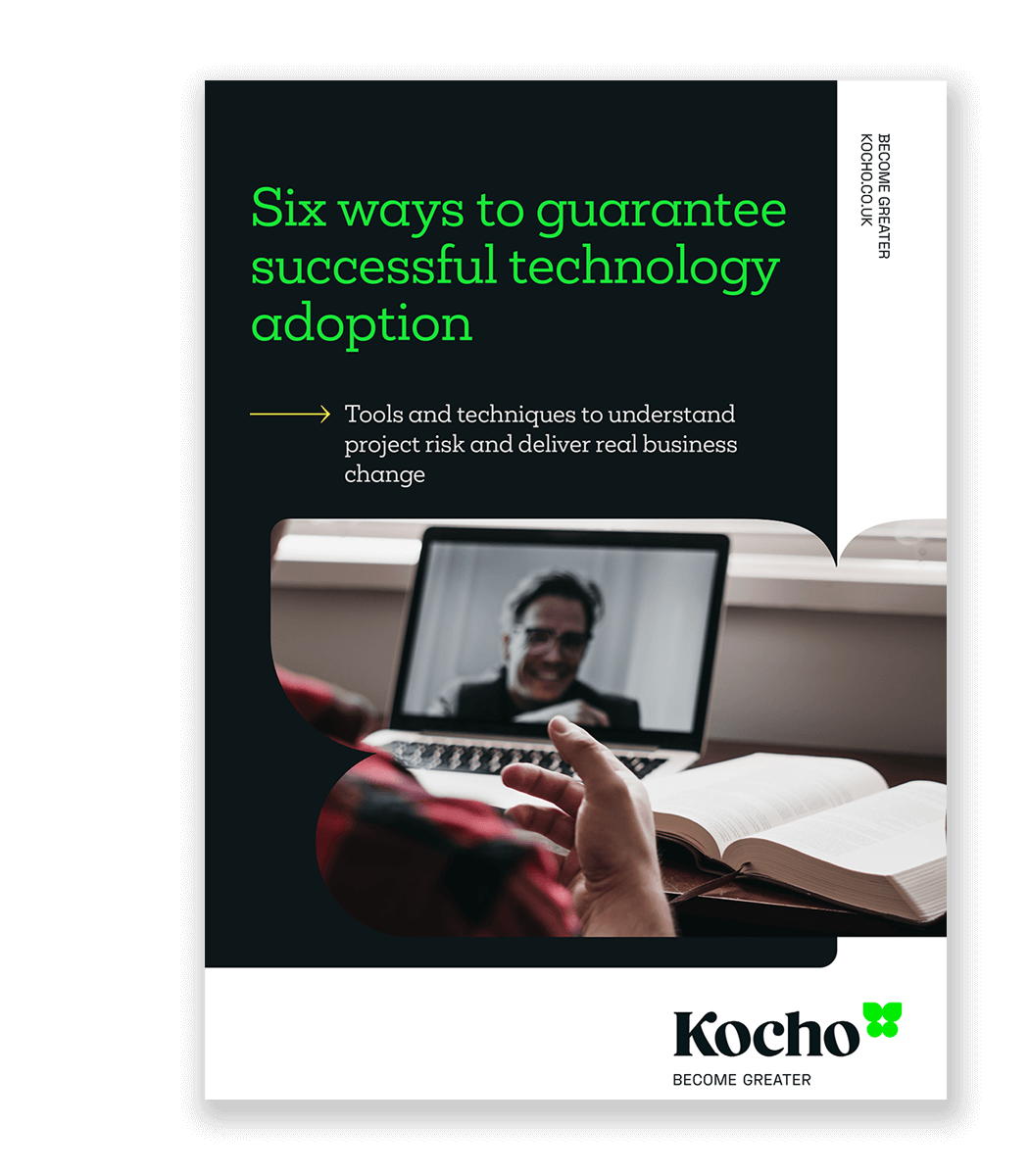 Grab your copy!
6 ways to guarantee successful technology adoption
Half of all technology projects fail to deliver. What can you do to ensure success?
Grab your free guide today and gain:
Tools and techniques to reduce risk and deliver ROI
A clear framework to mitigate typical causes of failure
Great emails start here
Sign up for great content and exclusive invites
Subscribe to the Kocho mailing list if you want:
Demos of the latest Microsoft tech
Invites to exclusive events and webinars
Resources that make your job easier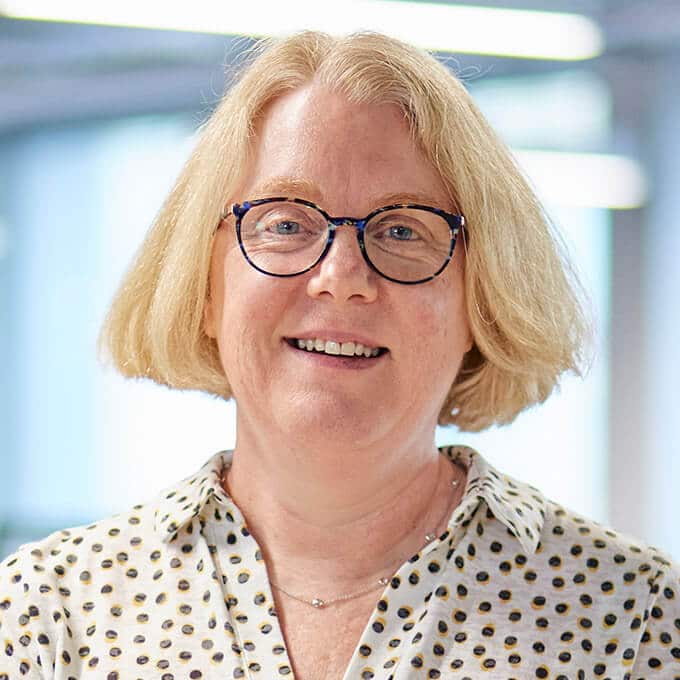 Author
Ingrid Jack
As Integration Lead, Ingrid ensures Kocho has effective systems, processes, and ways of working. Ingrid is happiest when delivering projects that make people's lives better.
Got a question? Need more information?
Our expert team can help you.