Delve into the key benefits of Microsoft Entra ID (formerly Azure AD). Find out why it's imperative for security. And, how it improves productivity, efficiency and user experience.  
Microsoft Entra ID is one of the world's most popular identity and access management (IAM) services for a reason.
In this article, we'll be exploring the various ways in which the cloud-based service adds benefits across your entire organisation.
Read on and discover:
Why Entra ID is the cornerstone to a secure IT environment

How it helps reduce the strain on IT resources

What tools you can use to govern identities and stay compliant

How single sign-on boosts productivity across the business

Why Entra ID transforms customer experience

The importance of multi-factor authentication in securing collaboration

How you can improve cost and operational efficiency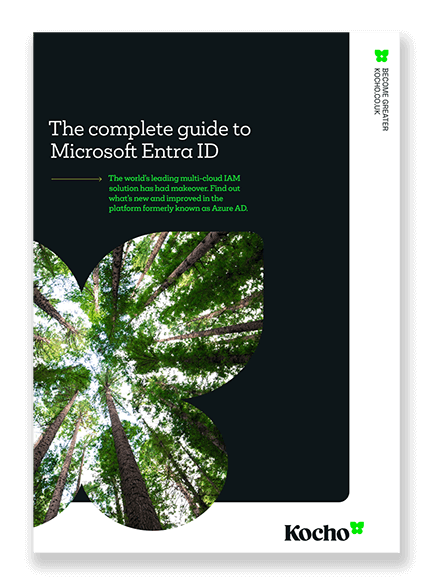 Free e-Guide
Entra ID: The IAM formerly known as Azure AD
New name, but still leading the way. Everything you need to know about the world's most popular multi-cloud identity and access management platform.
Download your 34-page e-Guide and discover:
How organisations are achieving 123% ROI
How you can reduce data breaches by 45%
The tools to improve efficiency by 50%
Reduce risks: Entra ID is the foundation of a secure IT estate
If your organisation is serious about security (and why wouldn't it be?), then identity and access management needs to be at the heart of your strategy.
Entra ID comes with a range of features that enable you to create a secure, robust environment.
Keeping your data, users, and applications protected.
With Entra ID you can quickly and easily:
Implement strong, user friendly verification processes
Control and restrict access to data, based on risk signals
Secure access to cloud and on-premises applications
Protect identities and respond to compromised credentials
This is thanks to a suite of cutting-edge tools all built into the Entra ID platform, such as:
Central identity and access management reduces the strain on IT resource
Microsoft Entra ID is your complete 'one-stop' identity and access management tool.
It's the control centre for your entire IT estate, letting you manage all users and permissions with ease.
All from a single location.
With Entra ID you can:
Create and manage all user accounts
Add users into groups (individually or through attribute driven rules)
Assign and manage user permissions
Manage user access to applications
This means a simplified process for your IT team.
Saving time, reducing resources, and minimising the risk of human error.
Identity governance and meeting compliance obligations with ease
We can't really overstate the importance of good governance and how it helps you meet your compliance obligations. A single failure can come at severe costs to your organisation.
Punitive fines, reputational damage, client abandonment, and revenue loss are all very real outcomes. The results of which can threaten your very existence.
Entra ID provides access to a range of governance solutions within its P1 and P2 licences, such as:
HR-drive provisioning and identity lifecycle management
Entitlement management
User provisioning to SaaS and on-premises apps
Policy and role management tools
You also have the option of tapping into the full range of governance solutions within Entra ID Governance.
This means access to a comprehensive suite of cutting-edge tools designed to meet all modern governance challenges.
Such as:
Machine learning access review recommendations
No code / low code approach for extensibility
Automated lifecycle workflows
Entitlement management with Verified ID
A comprehensive and actionable dashboard
Entra ID Governance can be switched on with ease with a simple, cost-effective extension of your Entra ID licence.
Providing a future-proof solution to your governance and compliance management. Simplifying processes, delivering laser-focused data and visibility, and automating essential tasks.
Entra ID improves productivity and user experience
Keeping data and resources secure is vital, of course. But it needn't come at the cost of accessibility.
Users need and expect to be able to access accounts and resources with ease. The more hoops to jump through, or logins to navigate, the more time-consuming and frustrating the process becomes.
By utilising Single Sign-On (SSO) within Entra ID, users can access all of their applications and resources through one, simplified login.
Plus, it's not just restricted to their Microsoft applications.
As Entra ID supports integrations with thousands of 3rd party applications, users can also benefit by using the same credentials across the different apps they use in their work.
This simplified, secure process delivers a more satisfying user experience. Plus, by saving time and creating seamless navigation between applications, it also increases user productivity.
Simple, secure and, brand consistent customer experiences
Of course, it's not just employees and external partners who engage within most organisations.
You also have to consider the experience and expectations of your customers.
The key components to any successful modern customer experience are:
Brand consistency at every touchpoint
Fast and simple access to services and user accounts
A secure environment
Failure to meet any of these expectations risks diminishing returns on client trust.
Which invariably leads to lost revenue.
And this is another area that Entra ID can help your business shine.
By utilising the features in Microsoft Entra ID External ID, you can:
Develop brand consistent sign-in pages that match the design of the main site
Allow customers to sign-in with ease from existing accounts (e.g. Microsoft, Google, Facebook)
Use authentication processes for peace of mind security
Ensuring a fully on-brand and satisfying experience that will foster customer trust, retention, and advocacy.
Find out how Kocho delivered one of the world's largest external identity (B2C) deployments across the four brands of a global telecoms organisation.
Entra ID is the perfect platform for collaboration
When collaborating and sharing information with external partners, it's vital that the balance is struck between rigorous security and ease of access.
Entra ID provides an easily managed solution to resolve this.
You have the facility to create invites to external users into your directory. However, the user credentials remain under the management of their own IT department.
Tools such as MFA and conditional access mean you can control their access to the appropriate levels, based on the level of risk you're happy to accept.
This allows efficient and timely collaboration to take place, while ensuring access is controlled, monitored, and revoked when the project finishes.
Entra ID helps you control costs in your IT operations
At its core, Entra ID helps drive world-class productivity within a highly secure environment.
But it's also a cost-effective solution that enables you to both scale and keep a tight control over your budget.
Not only can you select a licence that offers the right features for your business needs, but you only pay for what you use. Enabling you to get true value from every penny that you spend.
Download our comprehensive guide to Entra ID for more information about pricing and options.
Key takeaways
Microsoft Entra ID is the foundation for a secure IT environment

Take the strain off your IT team with centralised identity and access management

Governance and reporting tools help you meet compliance obligations

Single sign-on simplifies user access and improves productivity

Improve customer experience and loyalty with brand consistent, seamless sign-ins

Entra ID is the perfect platform to ensure efficient and secure collaboration

Get better cost-efficiency, maximise value, and keep tight control over your budgets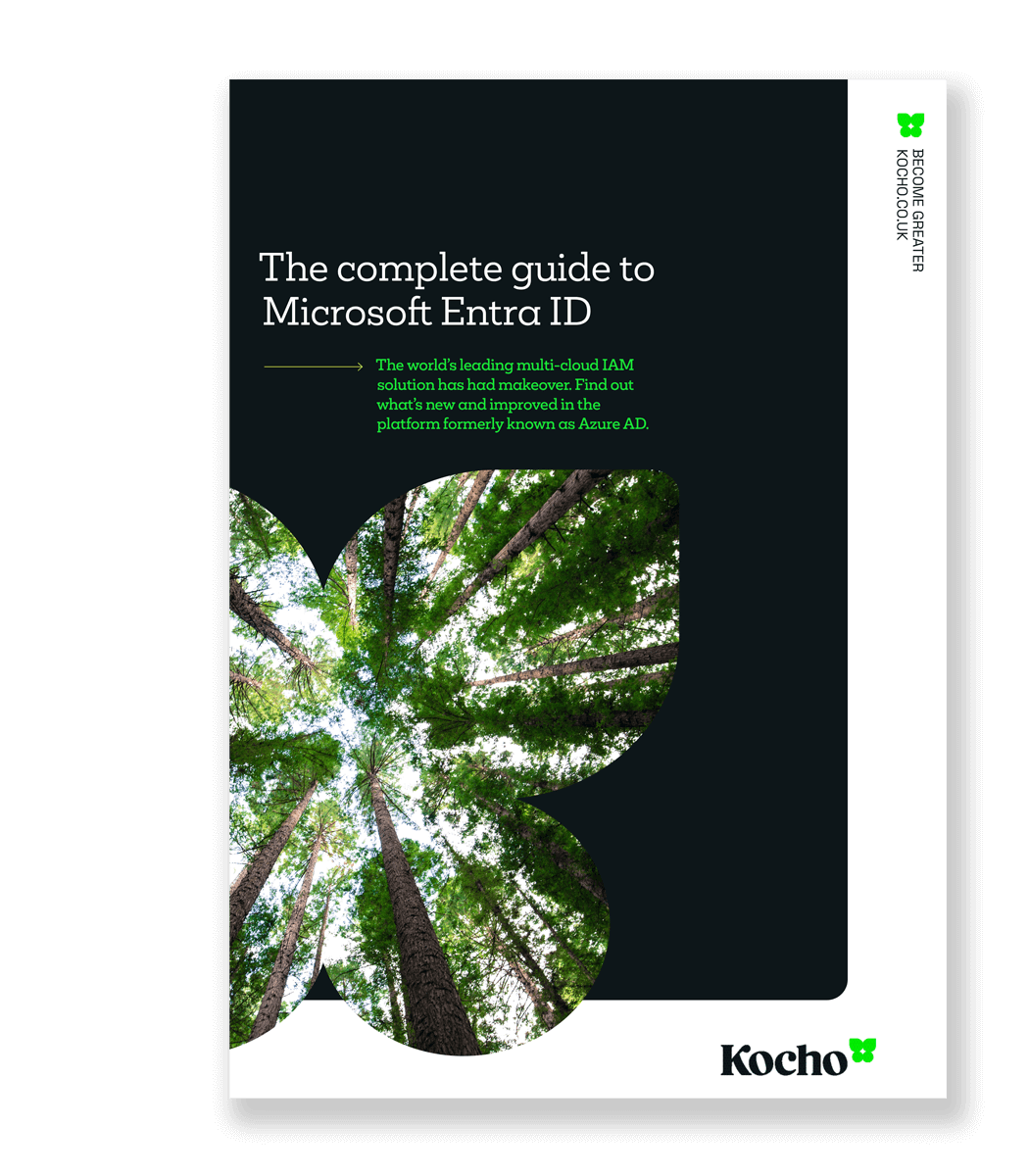 Free e-Guide
The Complete Guide to Microsoft Entra ID
Unlock the full power of the world's most popular multi-cloud identity and access management platform.
Download your 34-page guide and discover:
How organisations are achieving 123% ROI
How you can reduce data breaches by 45%
The tools to improve efficiency by 50%
Next steps
Like this? Don't forget to share. 
Great emails start here
Sign up for great content and exclusive invites
Subscribe to the Kocho mailing list if you want:
Demos of the latest Microsoft tech
Invites to exclusive events and webinars
Resources that make your job easier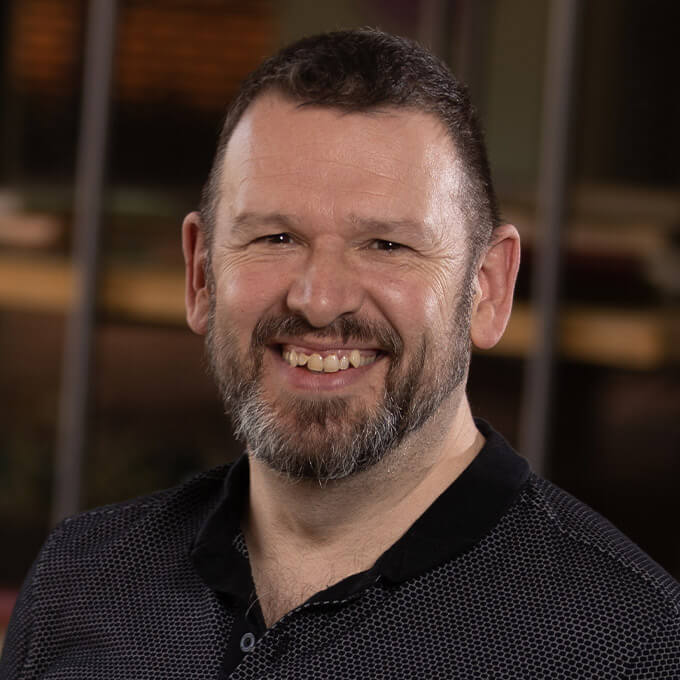 Author
Marcus Idle
Marcus Idle is Kocho's Head of External Identity. Marcus is passionate about bringing cloud and external identity to life to solve business problems for our clients.
Got a question? Need more information?
Our expert team can help you.