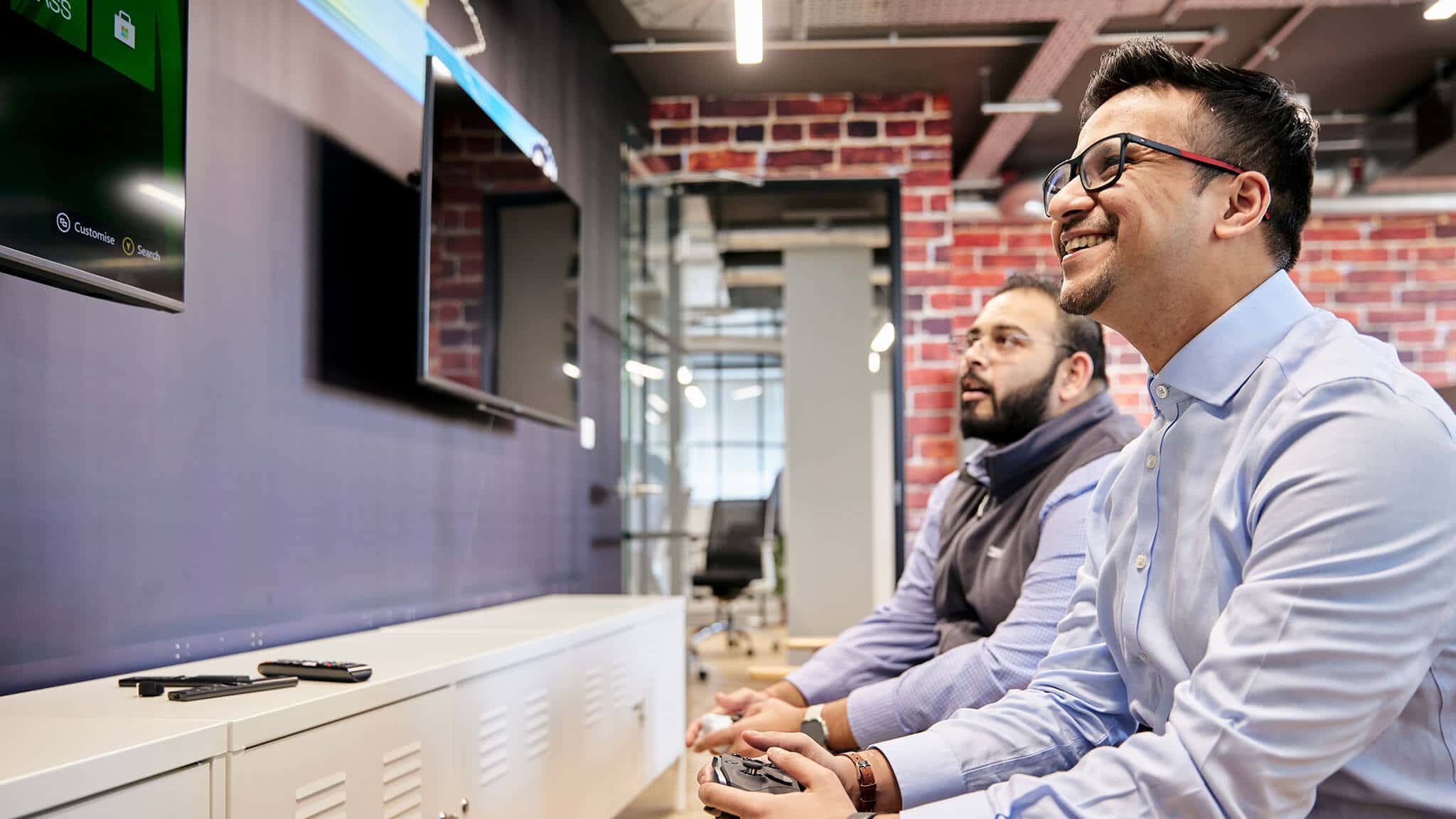 Enabling the 'flexible normal': The secret formula to future-proof your productivity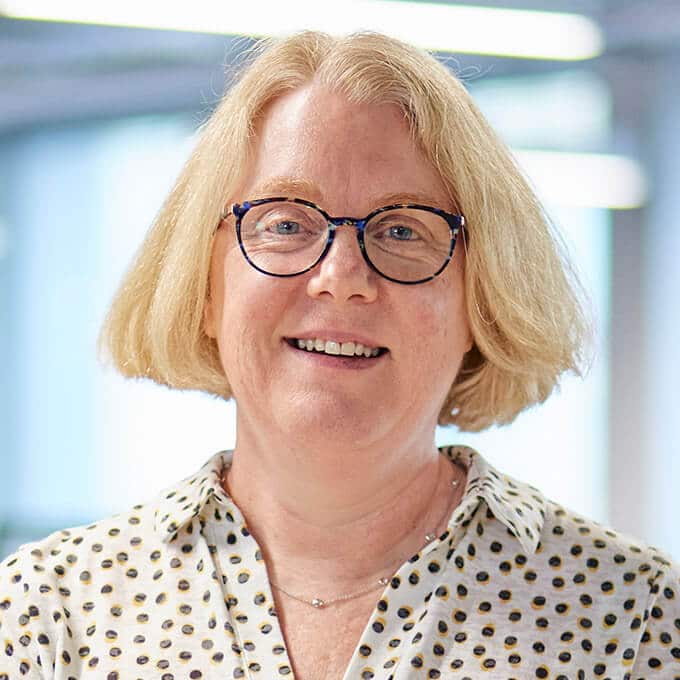 Ingrid Jack
Integration Lead
Published: 05 January 2021
If 2020 has proven anything, it's that flexibility and productivity can be achieved, and the technology exists to support it. But a change in approach is needed to ensure we're ready for whatever life throws at us next.
Working remotely during the COVID pandemic has certainly come with challenges.
The lack of separation between home and work, loss of social engagement with colleagues, and adapting to doing everything through a screen have had an impact on many people's ability to work effectively and productively.
At Kocho, we believe that to be productive, effective, and successful, we need to build in the flexibility to adjust to the needs of the current season – a concept we at Kocho have taken to referring to as the 'Flexible Normal'. A concept that's all the easier to realise if it's supported by the right technology.
This approach is already paying dividends for organisations that have shed their pre-COVID behaviours and embraced a flexible approach through Microsoft 365. Those still trying to manage their workers and IT infrastructure as they would a traditional office, however, are struggling.
This blog will share insights and recommendations on how to future-proof your people's productivity and highlight how Microsoft 365 will help you adapt to whatever comes your way.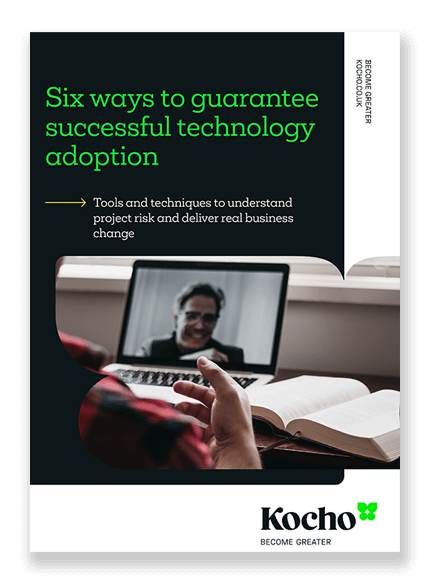 Free e-Guide
6 ways to guarantee successful technology adoption
Half of all technology projects fail. What can you do to ensure success? Download your free guide and:
Learn what typically causes projects to fail
Gain tools and techniques to reduce risk
The secret to enabling flexible, effective working
If we can crack the secret to enabling flexibility and productivity when the world is shifting beneath us, we'll be unstoppable when stability returns.
Here at Kocho, we've been eagerly working with clients to identify what has differentiated the organisations who have sailed through the choppy waters of the global pandemic – and those who have found themselves shipwrecked on the rocks of rapid change.
As a result, we've come up with a formula that describes the secret to effective working: Productivity = (attention+engagement)habit
I am not a maths lover at heart, but when we first wrote this down it resonated with me in a way that formulae never have before.
NB: We are sure that any serious mathematician would shudder with horror at the formula but bear with us and read our explanation before you reject it!
Organisations often talk about increasing productivity and how new tools, processes or organisational models will achieve this. What I love about this formula is that all the factors focus on people rather than process or technology.
It is only through enabling and supporting individuals to be attentive, remain engaged and build positive habits that people will be able to do their best work and productivity will increase. When individuals are productive, so too are the organisations that they belong to.
So, let's pull the formula apart. To be productive you need three things in place: Attention, Engagement and (Good) Habits.
Attention
We all know that when something holds our attention, we give it more time, can focus on the details, and are clearer in the decisions that we make.
Attention is not just the absence of distraction. Ensuring people can focus on the matter in hand, find the information they need, and have the tools they need to do their jobs plays a key role in enabling people to pay attention to their work.
In today's frantic world of constant change, employees are having to navigate an attention economy that's riddled with information pollution and an overwhelming sense of "instant information gratification."
Microsoft 365 provides a great technology platform to address this. It provides an integrated set of tools that – when configured well and in line with your business needs – can cut through the noise and allow people to work effectively and easily.
But no technology solution is fully self-explanatory. People need guidelines about which tools to use, with security guardrails in place to ensure they have the confidence to work effectively and safely.
Microsoft 365 (M365) can often appear daunting because of its many component apps and services.
As a result, many organisations only use a small portion of the suite, sticking to the tools they are familiar with. But many of the unused apps and services have a role to play in helping your people pay attention to the work they do.
To help answer the "what should we use and when?" questions that many organisations face with M365, Microsoft have created a great new tool – the Microsoft Modern Collaboration Architecture or MOCA.
This allows you to take an organisational perspective, or perhaps more usefully, a team, community or individual perspective and identify how best to use M365 apps and services to support attention and effective working.
MOCA recognises that your people don't do just one job but are likely to have many elements to their roles. MOCA recognises that some work is done as an individual, some work is done in teams focused on the same goal, some is done as communities of people who work together but with different outcomes in mind and that everyone needs to engage with the organisation that they work for.
Many organisations are starting to realise the value of a single suite of integrated solutions that are designed to work together. Each time a user is forced to switch to a different app or system, they lose focus and productivity.
Using MOCA will help the IT and business elements of your organisation to identify the best tools and approaches you can use to wean your organisation away from back-to-back meetings and interminable e-mail threads.
Time invested in getting under the skin of your business and really understanding how your business operates, what your users need and the challenges they face will help keep your employees on task and less prone to distraction.
Engagement
Positive engagement is the next part of the formula for effective working. When people understand and believe in the purpose of the work they are doing, they will be committed and connected to your organisation.
Keeping your people engaged is more of a challenge while they are working from home or furloughed, but a bit of creative thinking and clever use of technology can help to reengage and keep them motivated.
Here are some of the key elements that we've found effective in helping our clients support engagement:
The ways of engaging with people are endless, some of our favourite examples are listed below:
Encouraging a 'social moment' at the beginning of meetings.
Virtual coffee time.
Online mindfulness sessions
More regular health and wellbeing surveys.
Online quizzes or games.
Virtual pub or cocktail hour.
This is where the partnership between HR, Business and IT comes in. IT is the enabler to support HR and business initiatives to encourage engagement, providing the platforms and technology that can be used to help people connect with each other.
The MOCA toolset referenced above is as relevant for supporting social engagement within an organisation as it is for supporting business processes.
BUT be careful not to add to people's increased screen time, it's important to encourage people to step away from their laptop. Being able to disconnect from work plays a key role in productivity.
Habit
Habit may be the last element of the formula but it's also the most powerful. Habits are defined as "routines of behaviour that are repeated regularly and tend to occur subconsciously".
When we do things out of habit, we do them easily, they don't involve too much thought, and we can therefore focus our conscious energy on 'higher-value' tasks.
Habit is the most important element of our secret formula because good habits allow us to be effortlessly effective at our jobs – bad or outdated habits hold us back.
Why is habit so important in our secret formula?
Habits take time to form and are hard to change. For most people, working habits were formed in the pre-COVID world and the transition to working remotely has required them to change the way that they work, often at short notice with minimal guidance and support to enable them to adjust.
One of the most obvious changes during the pandemic has been the shift to virtual meetings. Etiquette for meetings has changed and the reality of "Teams" or "Zoom Exhaustion" is forcing organisations to re-examine the way that they collaborate and do business.
The implication of this is that people now need to consciously learn and adapt to new ways of working and the tools that enable them before things become habit again.
Embedding new ways of working in an organisation takes effort, but it is effort well invested, else the habits of the past will continue to hold you back from being productive.
This is another place where the partnership between IT, HR and the business is invaluable. IT can provide insight into the current usage of technical solutions and provide the support and guidance people need to use them effectively. HR and business leadership then lead by example in defining and embedding new habits within the business.
M365 provides lots of valuable capabilities that can support IT in supporting the business, but three hidden gems that many organisations overlook are:
Secure Score and Productivity Score can give you valuable insight and resources to share with HR and your business units to identify where old habits are holding your organisation back. Use this to inform the creation of new habits through a partnership of technology and guided user support.
You can use M365 Learning Pathways to create tailored training plans for different groups in your business to support them as they adopt these new habits. These new habits could include the following examples:
Only inviting essential people to meetings.
Moving e-mail discussions to Teams chats.
Holding 25 or 50-minute meetings to give people time to 'breathe' between meetings.
Using Planner to track team tasks instead of emailing a daily meeting.
Conclusion
Whilst this year has been full of uncertainty, the one thing we can be certain about is that organisations want and need their people to work productively and effectively.
The way that many of us work has changed and will continue to do so. The key to future success for many organisations is to continue to move towards that 'Flexible Normal' – a state where we can easily adapt to the needs of the current season and recognise that circumstances may continue to change even as we adapt.
As a reminder, the secret formula for productive working is: Productivity = (attention+engagement)habit
When individuals are productive, then the organisations they are a part of will be productive.
Key takeaways
The three components of productive working are attention, engagement and habit.

For best results, adopt this flexible approach in partnership with an integrated suite of technologies.

A 'Flexible Normal' mindset will better prepare you for any unexpected shifts in future.

Remote working isn't going away post-COVID so learn to incorporate it into your approach.

Microsoft 365 contains some hidden gems that will help support your people to remain engaged and productive.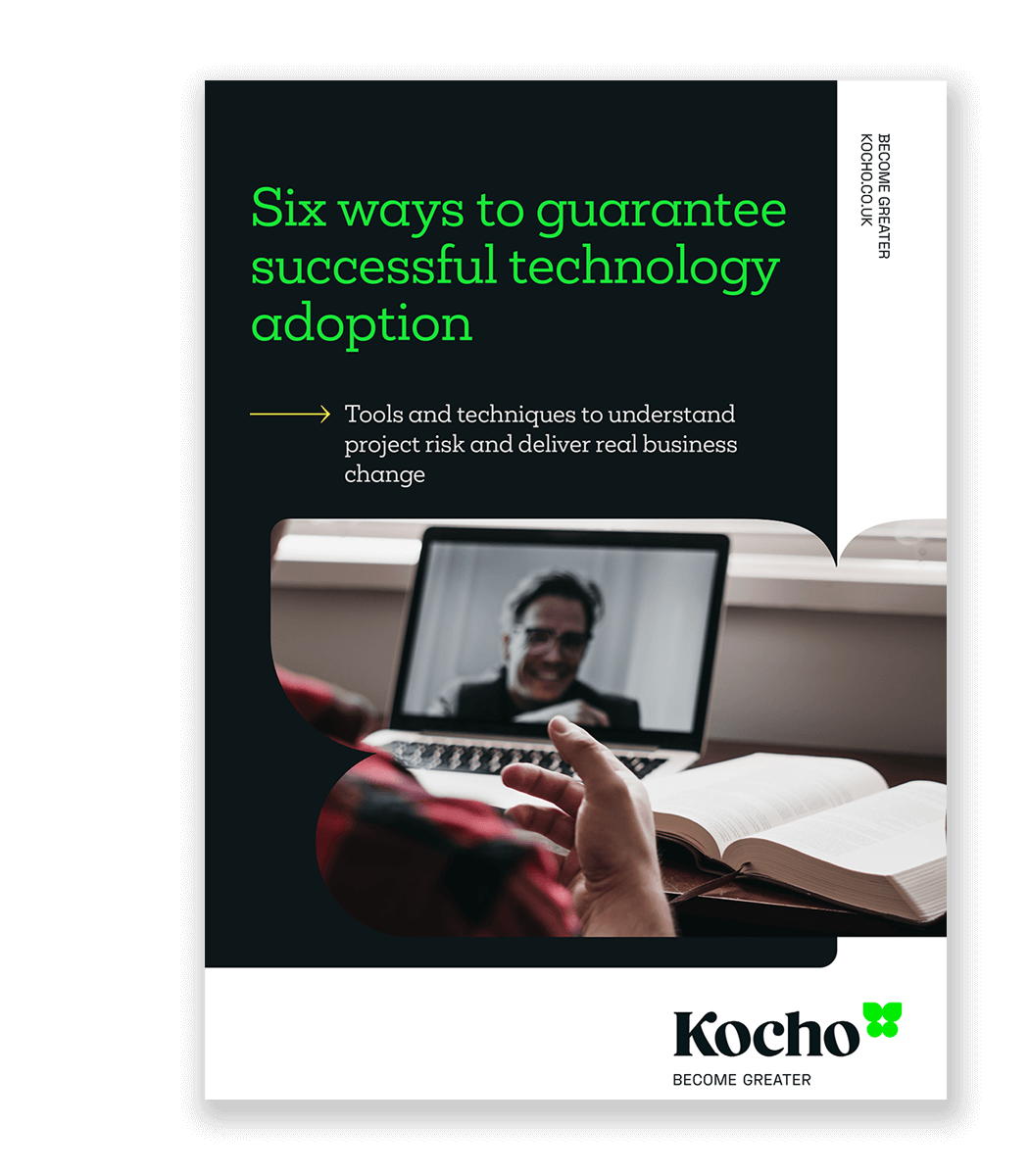 Free e-Guide
Six ways to guarantee successful technology adoption
The race is on to reap the benefits of business transformation – but with half of all technology projects failing to deliver on investment, what can you do to ensure success?
Grab your free e-Guide today and you'll:
Gain tools and techniques to reduce risk and deliver ROI
Prepare for scenarios that cause technology projects to fail
Gain a 6-step framework for successful digital transformation
Great emails start here
Sign up for great content and exclusive invites
Subscribe to the Kocho mailing list if you want:
Demos of the latest Microsoft tech
Invites to exclusive events and webinars
Resources that make your job easier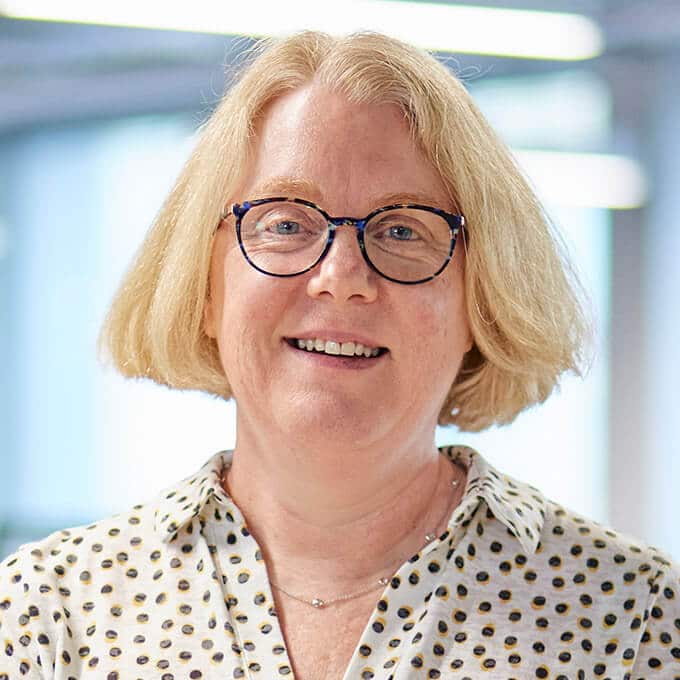 Author
Ingrid Jack
As Integration Lead, Ingrid ensures Kocho has effective systems, processes, and ways of working. Ingrid is happiest when delivering projects that make people's lives better.
Got a question? Need more information?
Our expert team can help you.