Microsoft's launch of their Security Service Edge (SSE) solution promises to transform secure access to networks and digital assets. We explore how.
How do you create seamless access to data, resources, and applications, without compromising security?
It's a pivotal challenge for organisations grappling with changes to working habits, increased mobility, and ever-greater moves into digital and cloud-based environments.
This is the motivation behind Microsoft's launch of two new products, under the collective banner of SSE.
They are:
Microsoft Entra Internet Access
Microsoft Entra Private Access
From VPN to Zero Trust
Traditional access security methods, such as VPNs, are increasingly vulnerable to the challenges of mobile-driven and remote working environment.
Access can be slow, creating frustrating user experiences. More importantly, however, they can weaken your security posture and heighten the risk of a breach.
VPNs may provide a secure access 'tunnel' between the network and a remote device, but it has no control over the device or the actions of the end-user, who has access to the entire network. If the account is compromised, the device is connected, or access port left open, your entire system can be exposed.
As we see time and time again, malicious actors prey on weak points in an organisation's security.
The new Microsoft products offer comprehensive access solutions based on the principles of zero trust.
Every identity is constantly verified, with users only granted access to the resources, destinations, and applications needed for their work.
Closing vulnerability gaps, improving security posture, and making it easier for users to work with the tools and data they need, when and where they need it.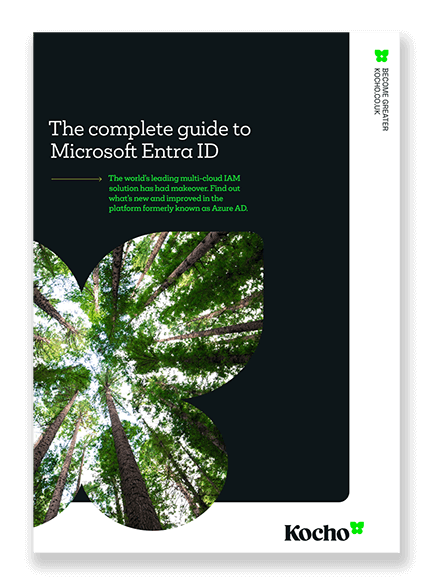 Free e-Guide
Entra ID: The IAM formerly known as Azure AD
New name, but still leading the way. Everything you need to know about the world's most popular multi-cloud identity and access management platform.
Download your 34-page e-Guide and discover:
How organisations are achieving 123% ROI
How you can reduce data breaches by 45%
The tools to improve efficiency by 50%
What we know about the products
Microsoft Entra Internet Access and Microsoft Entra Private Access offer solutions that seamlessly align identity and network access.
Microsoft Entra Internet Access
Microsoft Entra Internet Access is an identity-centric Secure Web Gateway (SWG). Designed for SaaS apps and internet traffic, the product guards against vulnerable, non-compliant, and malicious traffic derived from open internet channels.
Applying Conditional Access to network conditions, Internet Access can prevent and block access by requiring users to use a 'compliant network' in order to access resources.
What's more, it promises the highest level of security and visibility for Microsoft 365 users, allowing them fast access to 365 apps from any location.
Now in public preview, Entra Internet Access offers a platform to provide productivity boosts for remote and hybrid workforces, without any compromise to security.
Microsoft Entra Private Access
Users will be have a simple, fast, and ultra-secure means to access private apps and resources. This is the basis for Microsoft Entra Private Access, a Zero Trust Network Access identity-centric solution.
Allowing users to work and connect with the resources they need, from any location, from private networks and data centres, or hybrid and multi-cloud environments.
Entra Private Access promises to simplify and improve cost-efficiency versus more traditional VPN-based private access solutions. And, by allowing users to apply Conditional Access to individual applications, while enforcing multi-factor authentication (MFA), device compliance, and other controls, it will offer state-of-the-art security against modern threats.
The ultimate access security solution?
As an integral part of the Microsoft Entra family of identity products, while integrating with Microsoft's vast security capability and threat intelligence, SSE has the potential to be a world-leading access security solution.
Both Internet Access and Private Access will work in unison with Microsoft's cloud access security broker (CASB), Defender for Cloud apps.
The solution also enables users to enforce unified Conditional Access that considers everything from identity, devices, and applications, to network conditions on apps and websites.
Providing an SSE solution that bridges the gap between identity and networks. Offering users safe, frictionless digital experiences from any location, alongside high-level visibility, intelligence, threat detection, and data loss prevention (DLP) measures.
Key takeaways
Microsoft's Security Access Edge unifies secure access between identities, networks, and applications, from any location.

Based on the zero trust principle SSE will strengthen security posture versus traditional methods, while creating easier user access.

Microsoft Entra Internet Access provides ultra-secure, fast access to Microsoft 365 apps, SaaS apps, and open internet resources.

Microsoft Entra Private Access is a ZTNA solution that lets users access private apps, and organisations enforce conditional access and authentication.

The products couple with Defender for Cloud apps and integrate with Microsoft security tools for best-in-class threat detection and data loss prevention.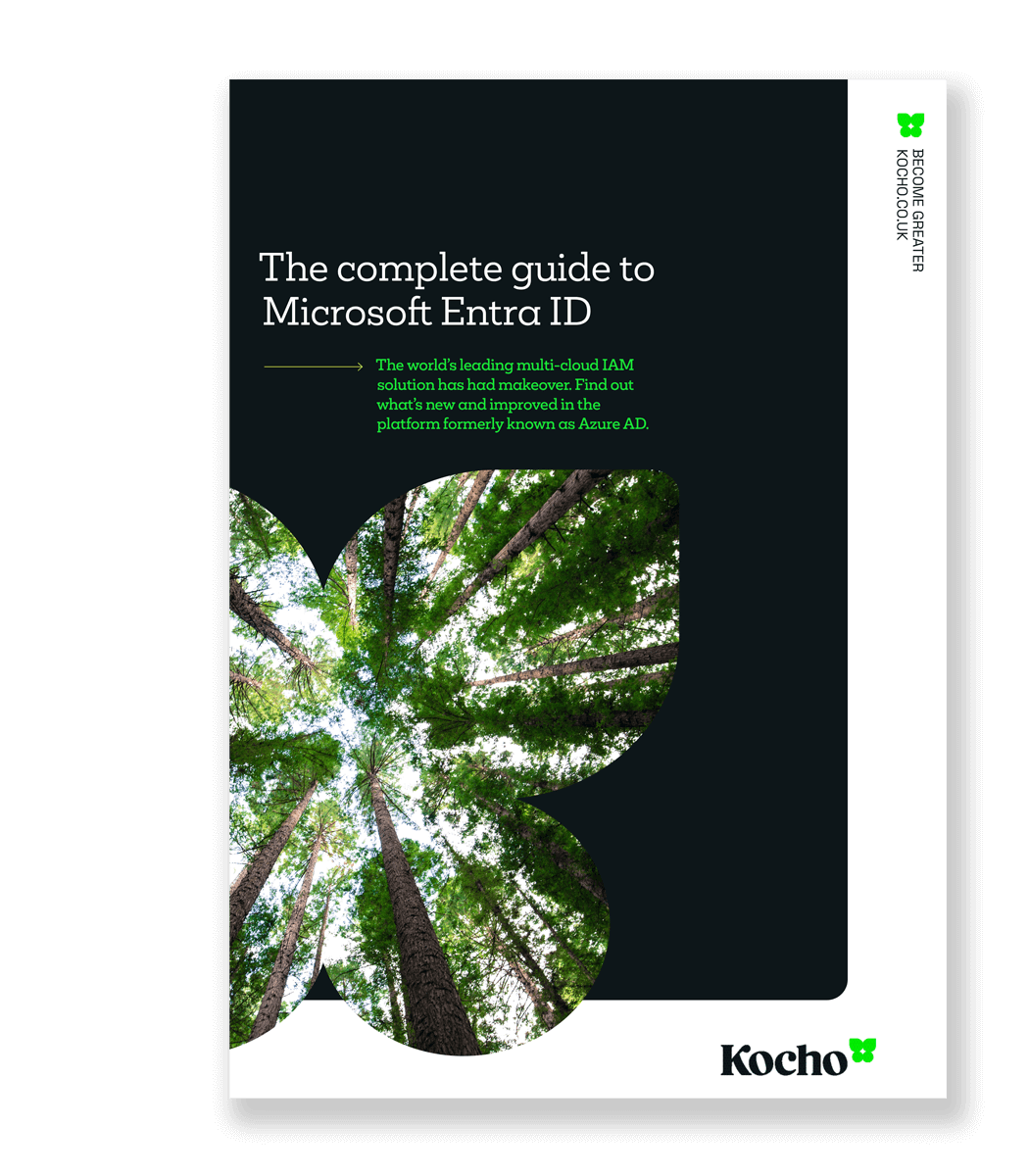 Free e-Guide
The Complete Guide to Microsoft Entra ID
Unlock the full power of the world's most popular multi-cloud identity and access management platform.
Download your 34-page guide and discover:
How organisations are achieving 123% ROI
How you can reduce data breaches by 45%
The tools to improve efficiency by 50%
Next steps
Want to find out more? One of our identity and security experts would love to speak with you. Get in touch today.
Like this? Don't to forget to share. Better still, why not stay up to date will the latest news and insight by joining our mailing list below? 
Great emails start here
Sign up for great content and exclusive invites
Subscribe to the Kocho mailing list if you want:
Demos of the latest Microsoft tech
Invites to exclusive events and webinars
Resources that make your job easier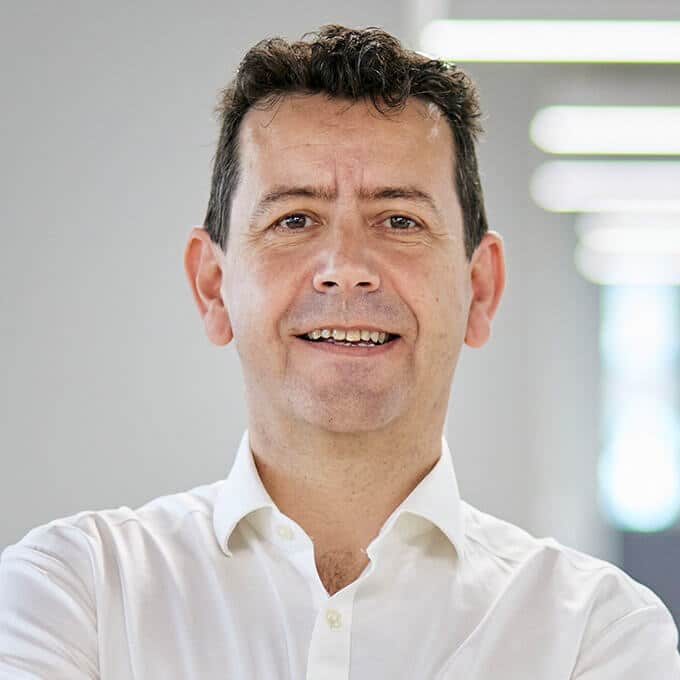 Author
Mathew Richards
Mat is Kocho's Head of Mobility and Security. He leads a team of consultants and architects that live and breathe secure transformation – delivering excellence across Microsoft 365 and Azure.
Got a question? Need more information?
Our expert team can help you.