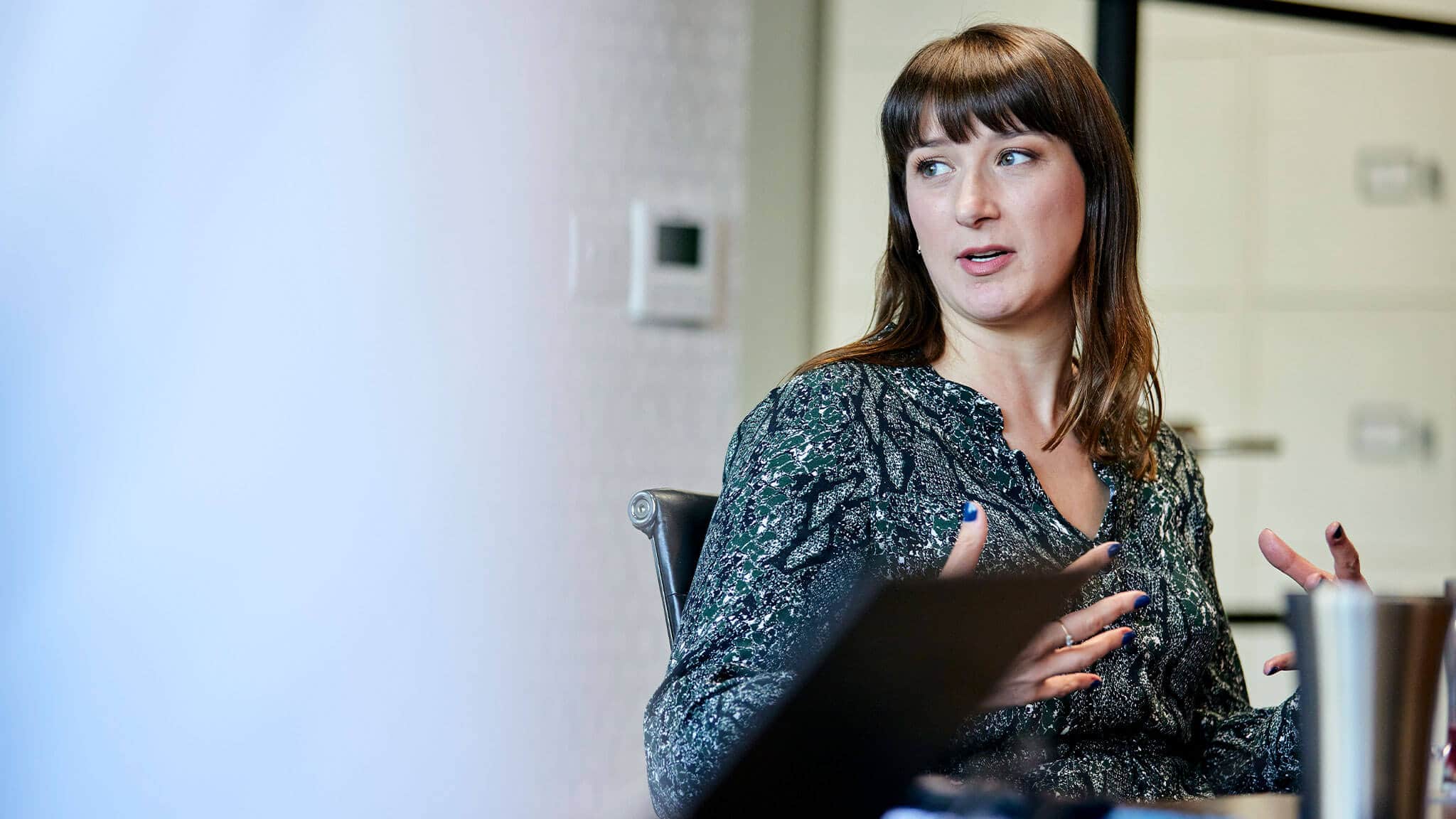 Better together – How flexibility is at the heart of Kocho's people strategy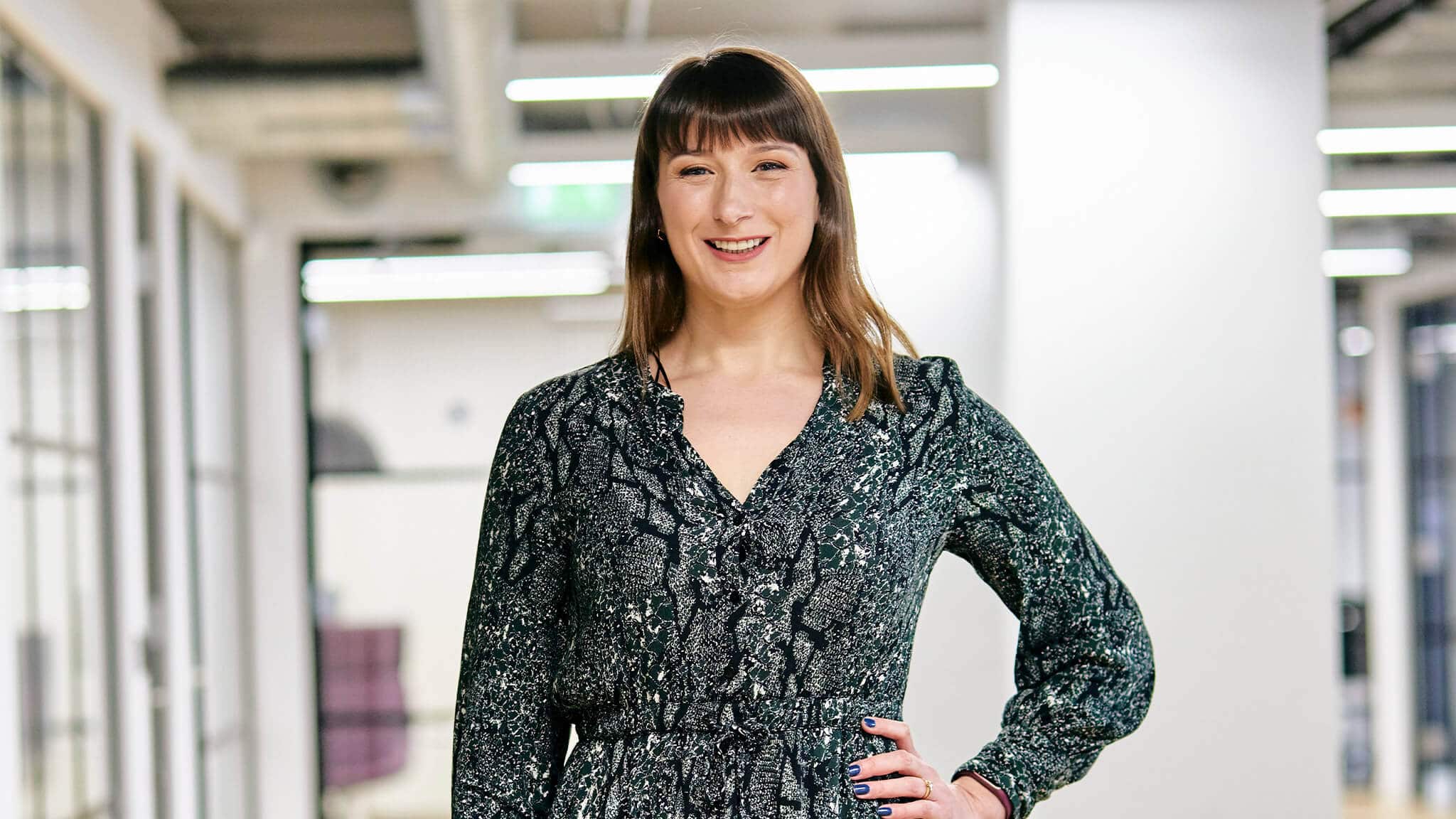 Nichola Rees
People Director
Published: 02 August 2022
On the cusp of launching a new flexible benefits package across the whole company, we asked our Director of People to tell us more about it.
Kocho's purpose is not just to enable our clients to become greater, but also our people.
As the company's Director of People, I'm delighted to tell you how we've put flexibility at the very heart of our people strategy, in order to attract and retain the best talent, as well as create a happy, productive environment.
Kocho's approach to flexible working
We understand the importance of being flexible.
It's not always possible – the nature of the work we do requires some of our people to be onsite or to work shifts, but we do encourage it wherever we can.
The last few years have shown that we don't need to be in the office five days a week.
Trusting our people to work around their home lives doesn't diminish the results produced.
That being said, I like a good natter in the kitchen, so for me a good balance is a mix of home and office culture.
We have an office right in the heart of Soho, which is great for people to get to and to socialise together after work.
We're also opening a new office in Cardiff city centre in the autumn which will be a base for our teams in Wales and the South-West.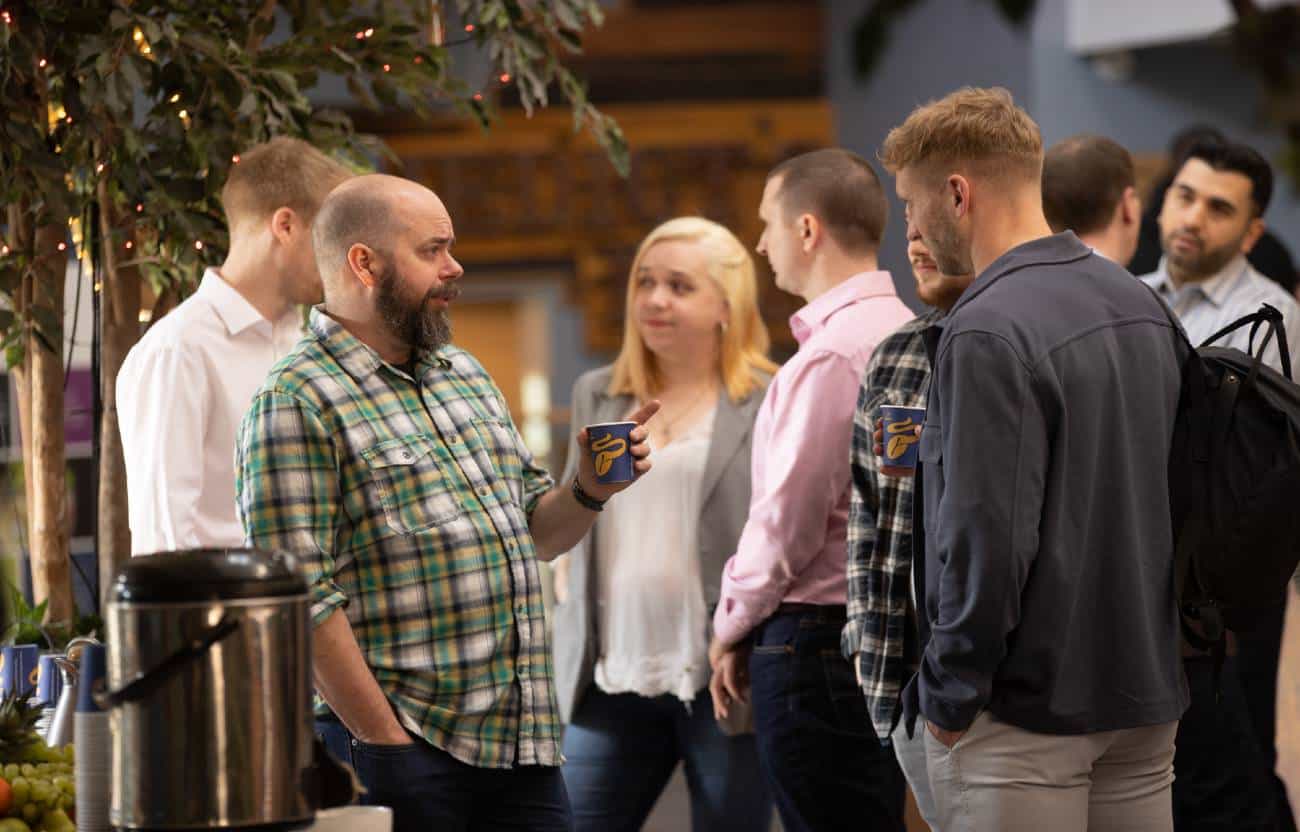 Introducing a flexible benefits platform
I'm very excited that we're launching a flexible benefits platform in August.
As part of our EVP strategy, we looked at what we were offering, and although it was good, it wasn't great.
We wanted to have a benefits platform which our people decided is beneficial – not what I, or the Exec team decide is beneficial.
This flexible benefits platform allows people to choose what works best for them and their family.
Some people might buy more holiday, some people might increase their life assurance cover, and some might want to give more through charitable giving.
There's a variety of options that people can choose to invest in, or, if they wish, they can choose not to have any additional benefits and pocket the savings – it's up to them.
Because we realise that change is constant, the platform can be accessed all year round.
Some benefits seem great, but when you read the small print you realise, they aren't – for example, having private medical insurance that you have to pay an enormous excess to access, and that's only if they cover you in the first place.
We've strived for the best possible level of cover so that what we're offering is the most beneficial in practice, and not just a ticking a box.
It also comes with a free personal health check-up for anyone who wants it, which is an amazing perk!
I'd be remiss not to mention that one of the most amazing benefits that Kocho offers is a salary sacrifice car scheme, which offers employees substantial savings on a brand-new car!
Promoting well-being amongst our people
We're acutely aware of what's happening in the world today and how this can affect people's mental well-being.
We've got an excellent partner, who works with Kocho to provide advice, guidance, webinars, and self-development tools to support people to proactively manage their mental health.
In addition, we also have a fantastic reactive Employee Assistance Programme (EAP service), which offers free counselling to anyone who needs it.
We don't undervalue the importance of saying thank you, so as well as having shout outs in our monthly 'All Hands' meetings, we're also about to launch our peer-on-peer recognition tool.
This lets people give a virtual 'high five' to someone who they feel has lived our values (Do what's right, Think greater, Better together).
Anyone who receives a virtual high five will also receive a physical cash voucher to spend on our online store.
Which brings me to another benefit, Kocho has partnered with an excellent rewards platform, which provides discounts on a wide range of items from your favourite coffee house, weekly shop, and holidays.
We understand that life happens outside of work and we want to support our people to be able to enjoy it.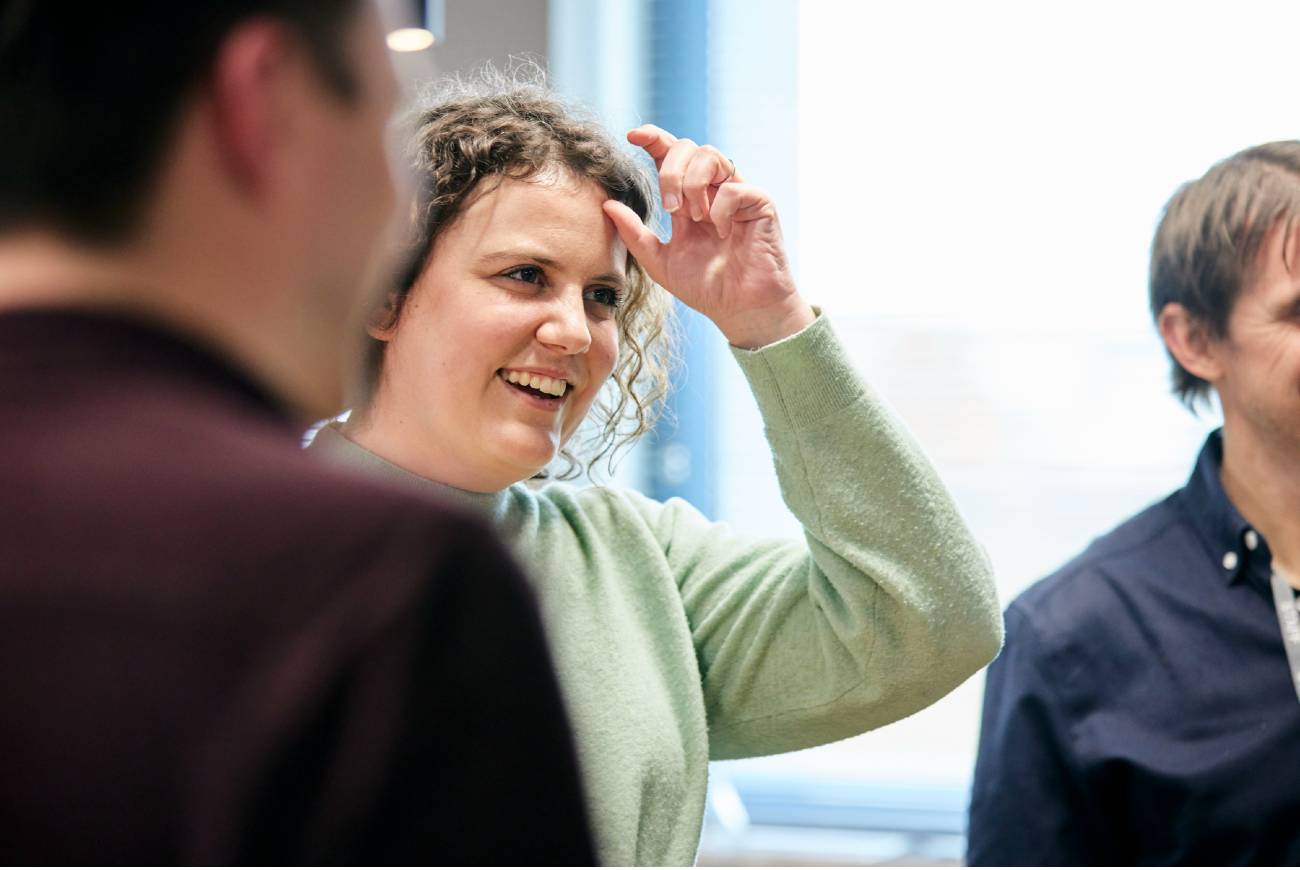 Keeping people happy and motivated
Feedback is very important to us. We have a weekly pulse survey that allows us to keep track of the mood within the company and break it down by different teams (although it's anonymous).
Not only does this provide excellent statistical data which lets us quickly address when a team's engagement dips, it also lets people provide timely feedback which is read by their line manager, myself as the People Director, and Des, the CEO.
We genuinely welcome the opportunity to learn and understand more about how people are feeling.
Measuring the success of our people strategy
We measure it in several ways; firstly through our managers. We're fortunate to have some amazing team leaders and managers who are trusted peers in the organisation.
We also operate an open-door policy, where anyone can talk to anyone about anything in a supportive and constructive manner. I feel this gives me the best indication if something has been successful.
This is then supported by our anonymous weekly online survey where we can get feedback and understand how something has been received.
We also run a quarterly  Employee Engagement Insight Survey (eNPS), which gives me a snapshot of how people view the company.
Finally – and most excitingly – we're seeing an increased number of employee referrals for our new vacancies.
So, we must be doing something right!
Be sure to follow us on social and keep up to date with all our latest news!
Become greater with Kocho
Great Emails Start Here
Sign up for great content and exclusive invites
Subscribe to the Kocho mailing list if you want:
Demos on the latest Microsoft tech
Invites to exclusive events and webinars
Resources that make your job easier
Great emails start here
Sign up for great content and exclusive invites
Subscribe to the Kocho mailing list if you want:
Demos of the latest Microsoft tech
Invites to exclusive events and webinars
Resources that make your job easier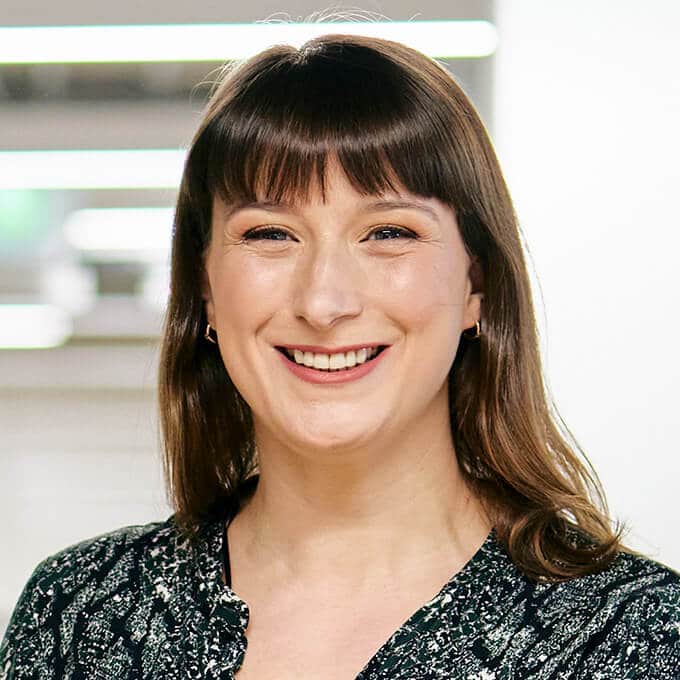 Author
Nichola Rees
As People Director, Nichola's primary focus is to make sure people at Kocho are happy – knowing if that happens that everything else will fall into place.
Got a question? Need more information?
Our expert team can help you.