Flexible working is now an established part of everyday life. However, with many businesses still working two or three days a week in the corporate office modern Wi-Fi needs to keep up with modern demands.
Over recent years we've seen an unprecedented growth in new applications and software to help us share and collaborate at work. Tools such as Microsoft Teams, which require strong, reliable connection for maximum benefit. Add in an ever-growing number of connected devices in the office, and you soon have a hefty strain on your legacy platforms.
This is where adopting a Wi-Fi platform utilising the advances in Artificial Intelligence (AI) can help you meet and overcome these challenges. Providing greater reliability and boosting productivity and performance in the workplace.
So, how can AI enable IT?
In the age of "big data", the amount of information being collected is too large for a person to analyse and process.
As a result, AI has been eagerly adopted within many industries, including financial and legal. AI is being used in businesses in everything from research and document assembly to recruitment and predictive coding. An increasing number of businesses are turning to the technology to enable employees and make processes quicker and easier.
As the global AI market is expected to reach $15.7 trillion by 2030, understanding it and the relevant benefits is essential as part of any organisation's digital transformation journey.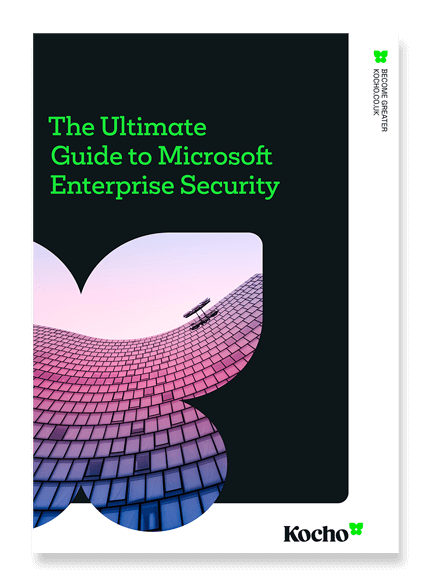 40-page Guide
The ultimate guide to Microsoft Enterprise Security
Microsoft security simplified. Download your 40-page guide today and understand:
How to slash your licensing costs by 60%
Tools to reduce threat response times by 88%
Why it's now become time to consider Wi-Fi driven AI
Wi-Fi has grown rapidly since its first release in 1997 to become an essential component of businesses.
Whether it's required in-store for customers or in offices for employees, a reliable and resilient Wi-Fi means that business is not halted. The growth in Wi-Fi popularity has also been accompanied by a vast increase in the number of devices connecting to it.
Nowadays, in a standard office, any number of computers, laptops, tablets, mobile phones, IoT devices and more are reliant on Wi-Fi.
However, using Wi-Fi is often far from smooth sailing, being notoriously patchy and problematic. Businesses are often plagued by poor connectivity, configuration errors and can be difficult to troubleshoot.
IT teams often spend large amounts of time trying to tediously troubleshoot and solve Wi-Fi errors.
Wi-Fi is increasingly becoming the primary method of Internet access. As a result, it is more business-critical than ever, yet legacy platforms are continually falling short.
Wi-Fi built for the needs and challenges of today
Predictable, reliable and measurable should be factors considered when adopting a new Wi-Fi platform.
Legacy platforms are prone to bugs, expensive to scale and difficult to manage. They were built in a time where Wi-Fi was not prolific and aren't designed to meet the requirements of modern-day devices.
With some offices having hundreds or thousands of devices trying to connect to their Wi-Fi, legacy solutions are failing to match demand.
AI within Wi-Fi can provide analytics to IT, helping solve network issues quickly and efficiently.
AI can be utilised for event correlation, rapidly finding the source of the problem to ensure it does not reoccur. It can also use the likes of anomaly detection and other features in order to prevent and avoid common problems.
Introducing Juniper Mist Cloud
The Juniper Mist Cloud is the first AI-driven wireless platform, designed specifically for the smart device era.
It combines AI, machine learning and data science with the latest microservices technologies, delivering a smart, scalable solution that optimises the wireless experience for digital transformation.
The Juniper Mist Cloud uses AI and data science to analyse large amounts of rich metadata collected from Access Points and EX Series Switches to provide actionable insight. For example:
Supervised machine learning correlates events for rapid root cause identification.
Time-series anomaly detection identifies negative trends and determines the magnitude of their impact.
AI-driven Radio Resource Management (RRM) optimizes the RF settings in real-time based on changing conditions.
Natural Language Processing (NLP) is used for making complex queries simple and fast.
Unsupervised machine learning is used with Mist's vBLE technology to accurately locate users and devices.
Your personal AI assistant
The Marvis Virtual Network Assistant (VNA) brings conversational AI to networking, supporting IT teams by delivering streamlined operations, simplified troubleshooting, and exceptional user experiences.
Since 2016, the Mist AI engine has applied various data science tools to continue to learn and improve, expanding its knowledge base as it becomes a fundamental component of The Self-Driving Network™.
Marvis' conversational interface can contextualise requests to accelerate troubleshooting workflows, automate responses and make intelligent decisions or recommendations to:
Get real-time answers about the network in a few clicks.
Troubleshoot issues for rapid resolution by taking action directly in the conversation.
Deduce user intent from general statements and inquiries using advanced NLP with NLU and NLG.
Improve specific user experiences by learning from user feedback.
Ask generic questions beyond troubleshooting, such as "How many iPhones are connected?" and "What was the number of peak devices in the office last week?"
The Key components of Juniper Mist Cloud
Conclusion
The integration of Artificial Intelligence (AI) into Wi-Fi technology has become a necessity for businesses seeking to thrive in the modern IT landscape.
With the relentless growth of connected devices and the increasing importance of reliable internet access, legacy Wi-Fi platforms are struggling to keep up with the demands of modern workplaces.
The introduction of Juniper Mist Cloud, an AI-driven wireless platform, heralds a new era in Wi-Fi management.
Its combination of AI, machine learning, and data science empowers IT teams to proactively troubleshoot issues, optimise network performance, and enhance the overall user experience.
As the global AI market continues to expand, embracing AI-driven Wi-Fi solutions like Juniper Mist Cloud is not just a technological advancement but a strategic imperative for organisations embarking on their digital transformation journey.
Key Takeaways
Legacy Wi-Fi systems struggle to cope with the demands of the digital age.

Integration of AI into Wi-Fi technology is crucial for modern businesses.

AI empowers IT teams to proactively troubleshoot, optimise, and enhance network performance.

Juniper Mist Cloud, an AI-driven wireless platform, revolutionizes Wi-Fi management.

Embracing AI-driven Wi-Fi solutions is essential for organisations on their digital transformation journey.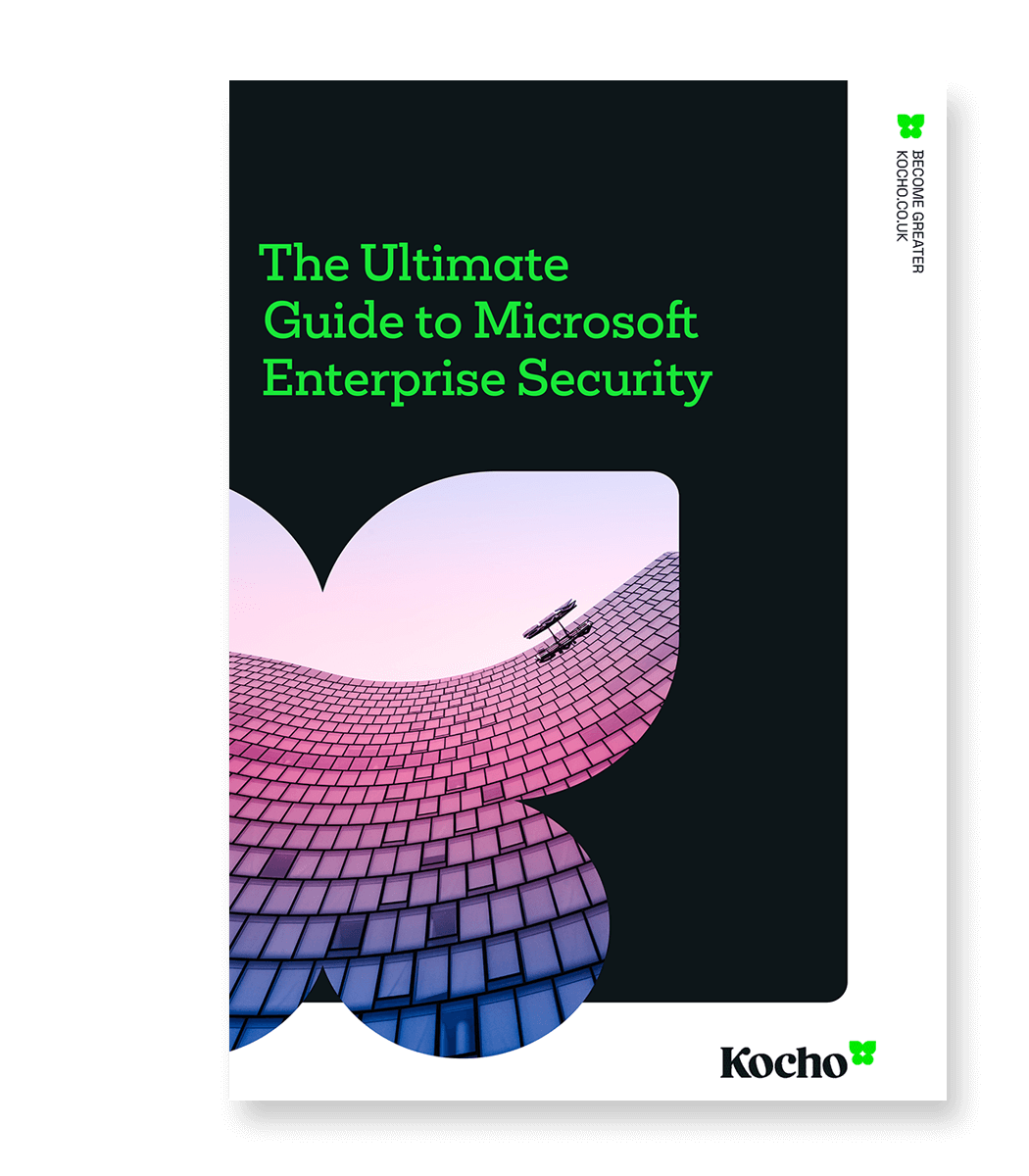 Free e-Guide
The ultimate guide to Microsoft Enterprise Security
Microsoft security simplified.
Download your 40-page guide today and understand:
Key Microsoft technologies, features, and benefits
How to slash your licensing costs by 60%
Tools to reduce threat response times by 88%
Want to find out more?
If you're looking to maximise performance and reliability across your hybrid workforce and ensure your team can work optimally wherever they're working, then we'd love to hear from you.
Like this? Don't forget to share.
Great emails start here
Sign up for great content and exclusive invites
Subscribe to the Kocho mailing list if you want:
Demos of the latest Microsoft tech
Invites to exclusive events and webinars
Resources that make your job easier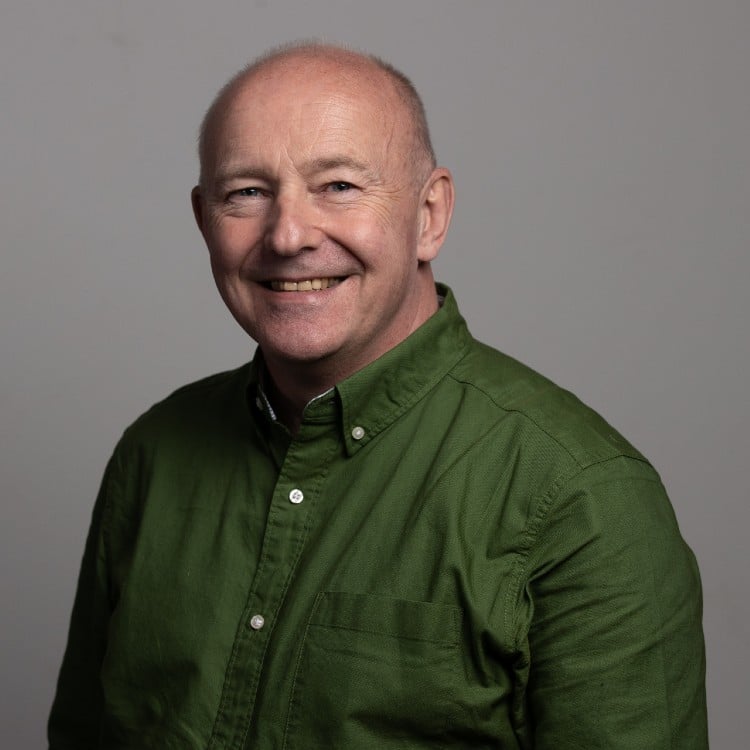 Author
David Guest
David Guest is Kocho's Solution Architect & Technology Evangelist. He's responsible for developing identity, Microsoft 365 security, and other cloud service solutions – and keeping our clients abreast of the latest technology trends.
Got a question? Need more information?
Our expert team can help you.