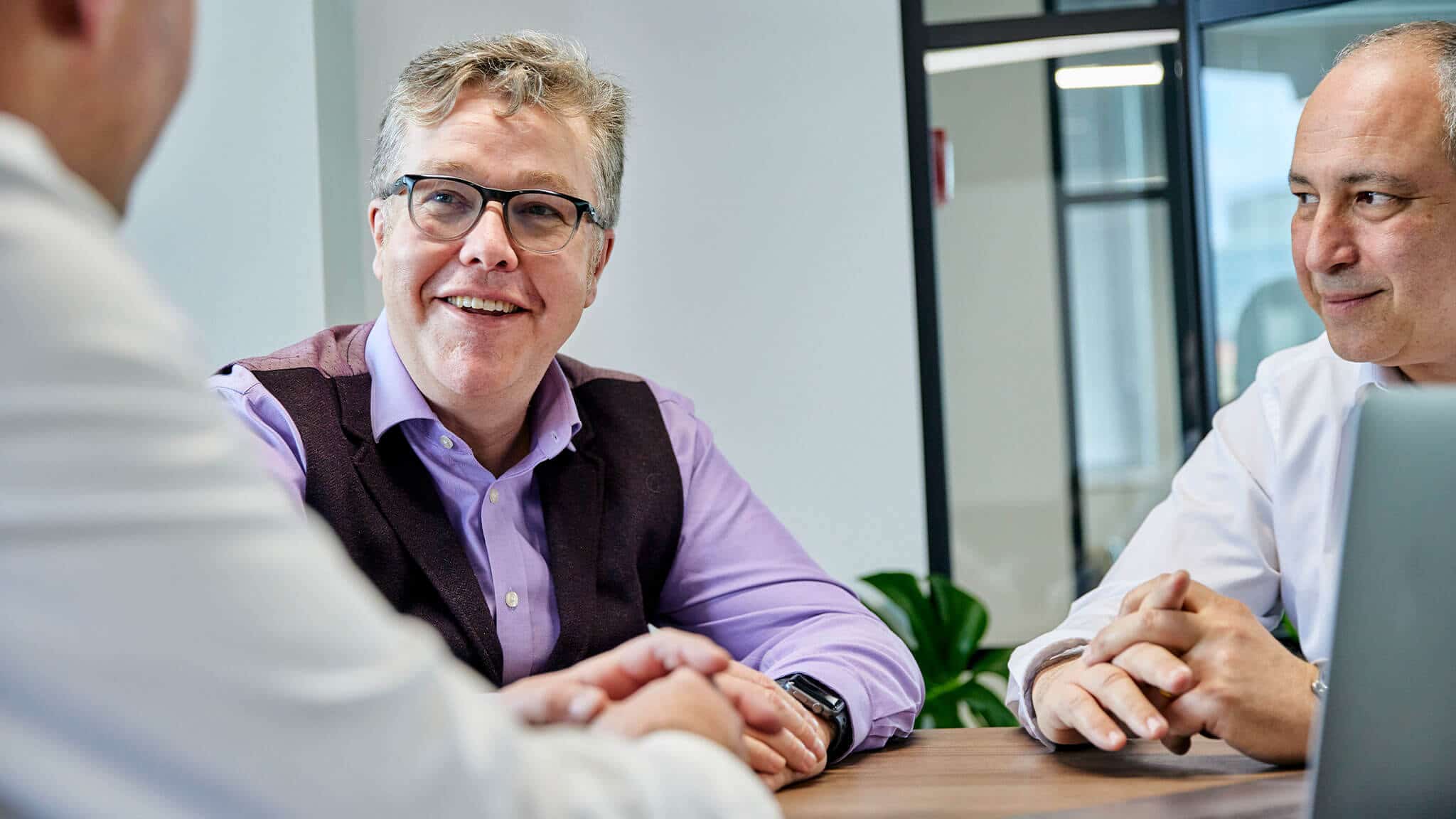 Global accountancy giants unify their systems and communication platforms with Microsoft Exchange Server
BDO is a leading accountancy and business advisory firm with a global presence.
To continue its successful growth, BDO needed to seamlessly merge with PKF, another accountancy firm. But the merger presented a difficult challenge – how to combine different email and file management systems and still enable the business to function with minimal disruption?
As a long-standing partner to BDO, Kocho was on hand to help ensure the two companies could easily collaborate as one using Microsoft's Exchange Server technology.
Results
A unified messaging platform merged seamlessly with their document management system.
Seamless integration of legacy third-party applications.
Annual savings of approximately £1.5m on filing and system duplication.
Duplicate data, different email platforms, and the challenge of merging two companies
BDO had several business and technology challenges to overcome to drive the business strategy forward, the first being a merger with accountancy firm, PKF.
The technology challenge was centred around legacy Lotus Notes and Domino systems that were embedded into all line of business systems.
The merger created the most immediate challenge as the businesses needed to use the same enterprise document management system, saving the joint business approximately £1.5 million a year in file storage space and duplicate systems.
The challenge was that both organisations used different email platforms, which made integration with the document management system a pressing issue.
Kocho has been partners with BDO for over 10 years and, at their request, carried out a strategic review to identify the correct approach to overcoming this business-critical challenge.
Having delivered key Microsoft solutions to BDO over this period, Kocho was able to mobilise instantly and deliver a solution that would meet the rapid timescales and business requirements.
Kocho applied Microsoft best practice along with Kocho's solution project methodology to rapidly deliver a complex project.
Kocho also aligned this methodology to BDO's internal project management process and procedures to ensure projects are delivered within budget and achieve all business objectives. 
Streamlining and unifying company communication with Exchange and Outlook
Kocho held key workshops for both organisations designed to identify all elements of the messaging requirement, as both utilise different solutions. The objective was to unify the messaging solution and integrate it with all line of business applications, including the document management solution both BDO and PKF would need.
The output from the workshops resulted in Kocho identifying several options that centred around moving both organisations to a single platform for all services. Kocho created a migration plan for both organisations that included a coexistence solution across all legacy platforms.
Kocho had to ensure that Exchange and Outlook integration connectors were developed to ensure a staged migration could be achieved. Working in conjunction with all third-party suppliers, Kocho created a seamless deployment and migration strategy.
The integration of the third-party applications was critical to achieving the savings required by the business. Other objectives also included high availability and the ability to expand as the newly formed organisation grew.
Kocho delivered the Exchange project meeting all business and financial objectives, demonstrating that the right technology can deliver cost savings and increase productivity.
Join the mailing list
Ready to 'Become greater'?
When you sign up to our mailing list, you'll get the best content, expert resources, and exclusive event invites sent directly to your inbox.
We're here to help you on your journey towards becoming greater. Get in touch to find out how.