Supercharge your security operations with SIEM and XDR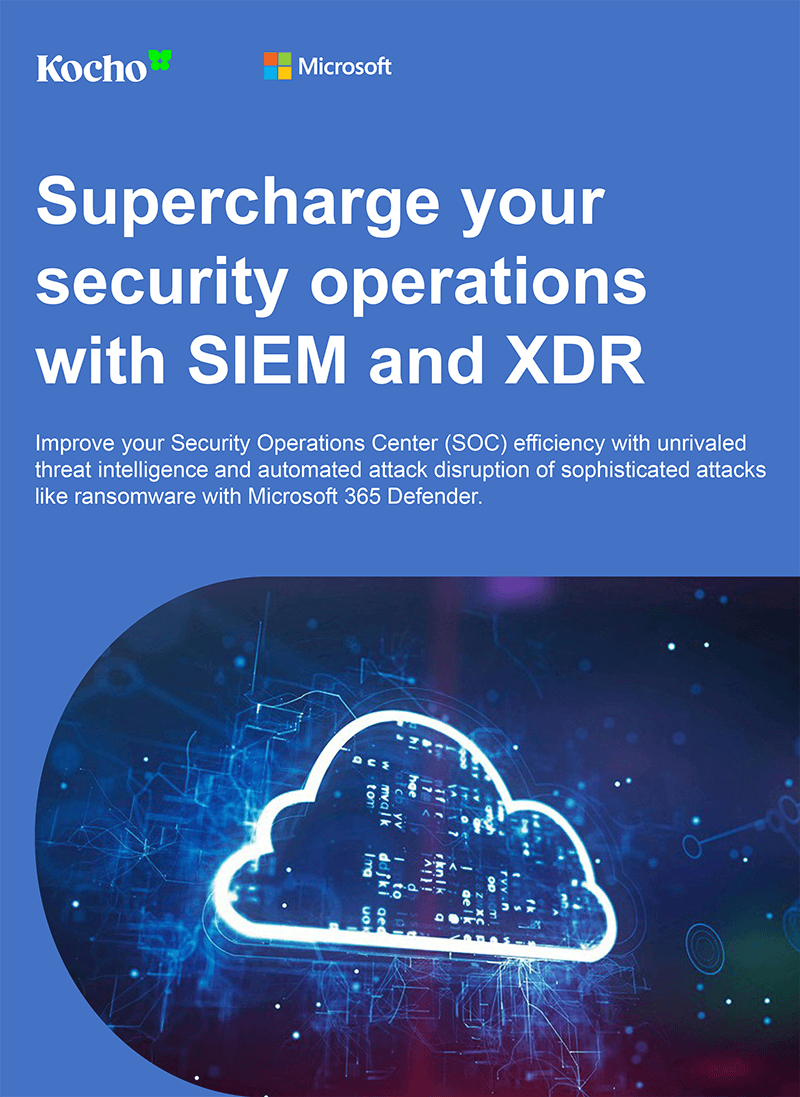 Your endpoints and data are under constant threat. Your security tools are disconnected. Your team is overworked and overwhelmed. Your security gaps are growing fast.
Could Microsoft's unified SIEM and XDR solution offer the protection and support you need?
Download your free guide and discover:
AI-driven tools to detect and prevent sophisticated attacks

How automation could reduce your SOC work by over 75%

How your threat response time could be reduced by 88%

How a unified solution can reduce your costs and deliver 242% ROI

Why Microsoft is a Gartner and Forrester Wave Leader
For advanced threats, you need advanced security
Modern cyber attacks are sophisticated and relentless.
They can quickly move undetected across your business's emails, endpoints, identities, apps, and data.
And even the most expensive solutions can leave gaps in your visibility.
Different, siloed technologies leave SOC teams overwhelmed. Your business can't detect or respond to threats fast enough.
Microsoft's unified SIEM and XDR solution delivers the simplicity and speed you need to protect your business.
Download the e-Guide today. And start your journey towards a safer, more productive, and cost-effective future. 
Download your free Microsoft SIEM guide
Discover cutting-edge SIEM tools that will help:
Boost your protection against cyber attacks
Reduce costs and maximise your ROI
Improve efficiency and make your job easier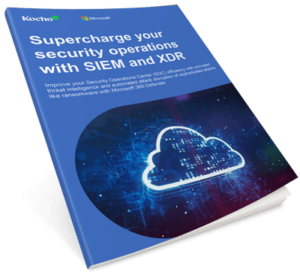 We're here to help you on your journey towards becoming greater.
Get in touch to find out how.