Is Microsoft Entra ID ready to replace MIM?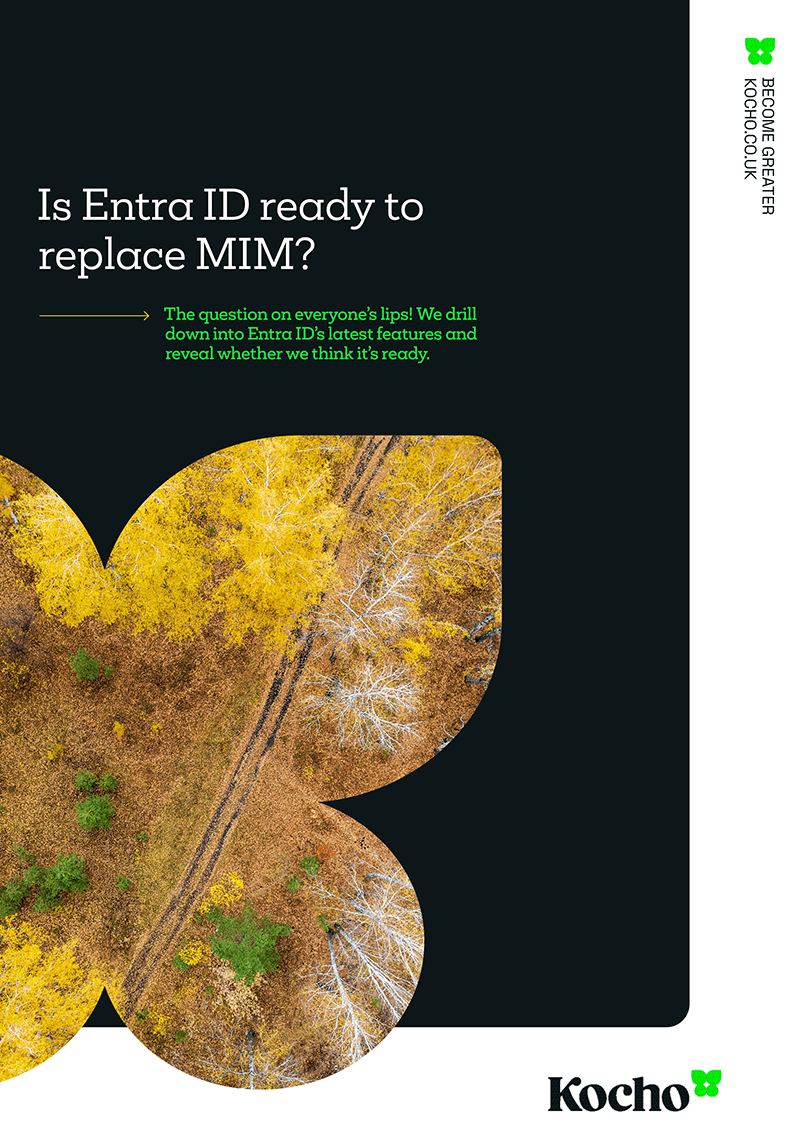 Download the guide and discover 5 new features that make Entra ID a viable alternative to MIM
With Microsoft Identity Manager (MIM) now in extended support, are you wondering if it's time to fully migrate to Entra ID?
You're not alone.
But is it ready? Can it really offer a cloud-first provisioning solution to replace MIM?
Find out what our identity experts think.
Helping you navigate the journey to cloud-first identity
Download our guide and get exclusive insight from our IAM experts.
You'll discover:
Why Entra is Microsoft's vision for cloud-first IAM

5 new Entra ID features that unlock its provisioning potential

A complete guide to Entra ID features and licencing

What functionality can be migrated to Entra ID today

Cost-management and planning advice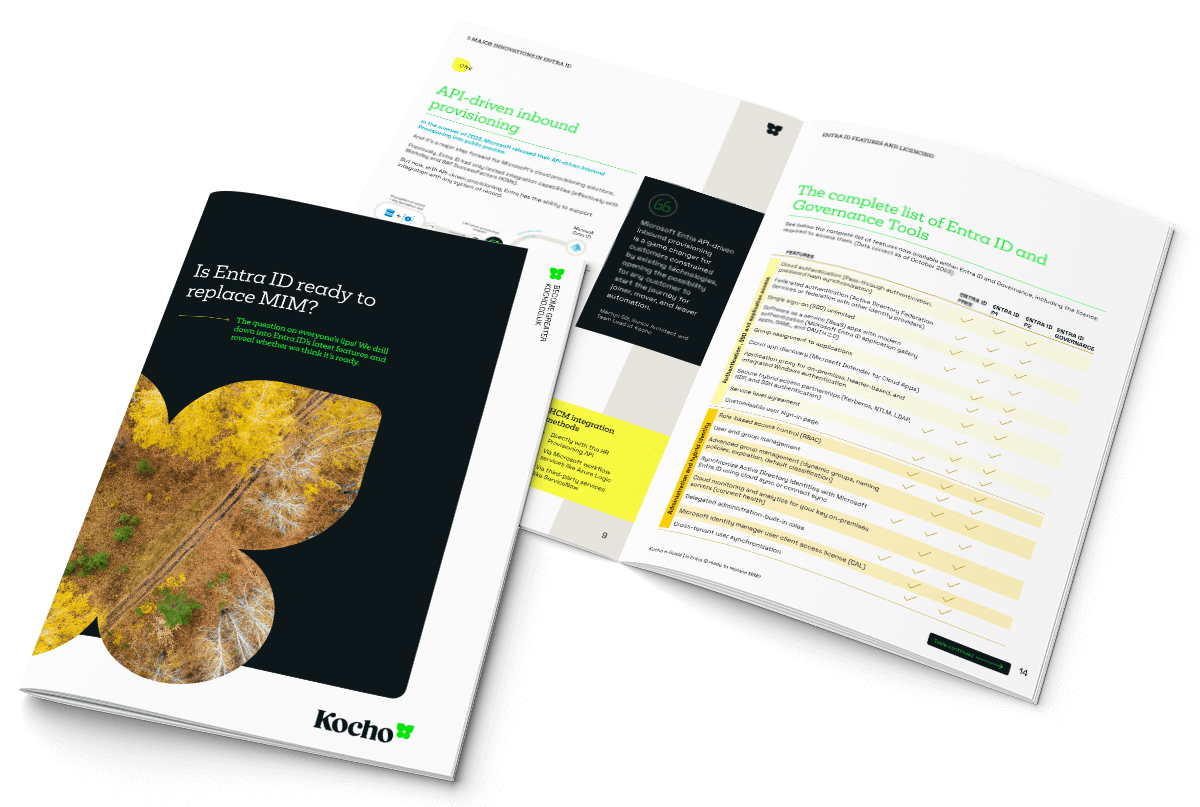 Download your FREE MIM to Entra ID guide today
Learn all you need to know about:
Microsoft's complete cloud identity suite
Entra ID's game-changing new features
Identity and governance licences
How you could start benefiting today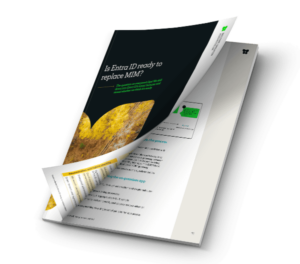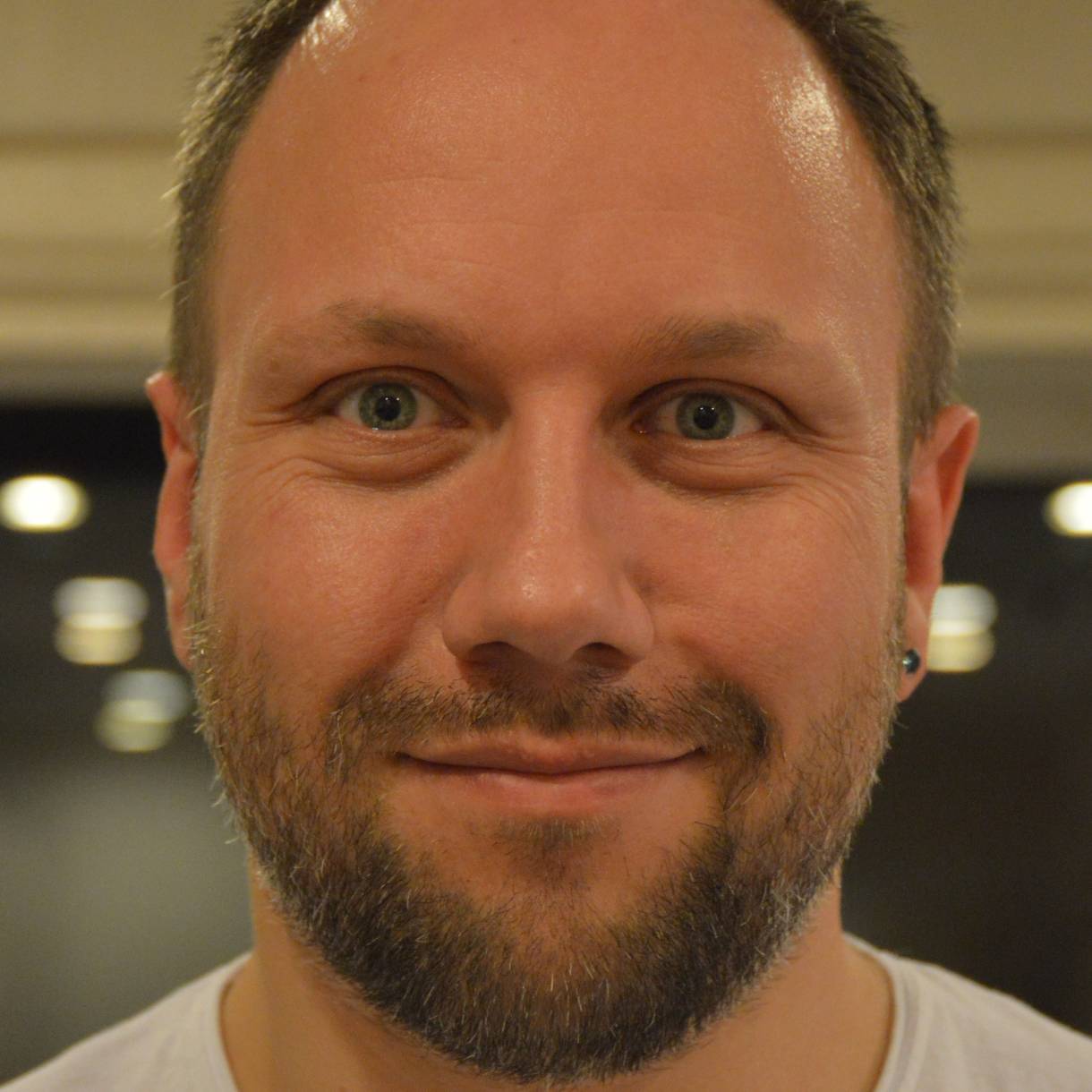 Author
Steven Connelly
Steven Connelly is Kocho's Head of Identity. As the Head of Identity, he navigates the ever-evolving landscape of digital authentication and security, delivering the best identity solutions for our clients.
Got a question? Need more information?
Our expert team can help you.